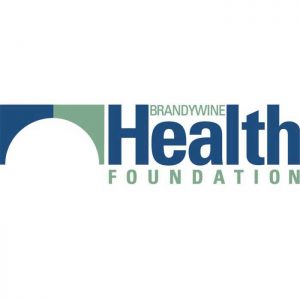 COATESVILLE — The Brandywine Health Foundation has announced 23 grants totaling $416,000, bringing the Foundation's total giving since it began awarding grants and scholarships in 2002 to $16,204,093 in the Foundation's Fifteenth Anniversary year.
"Our community is very fortunate to have so many strong and effective non-profits here in Coatesville. I applaud the efforts of our grantmaking committee, led by Margaret Rivello, Executive Director of the Free Clinic Association of Pennsylvania and former Director of the Chester County Health Department," said Dana M. Heiman, Interim CEO of the Brandywine Health Foundation. "This committee's thoughtful and detailed review of each proposal led to the foundation's Board of Directors unanimous approval of 23 critically important grants."
Since 2001, the Brandywine Health Foundation has had a transformational impact on some of the toughest national problems right here in our local community.
"Our dynamic board and talented staff are committed to helping build a greater Coatesville through our grantmaking, programs, and partnerships focused on the foundation's strategic priorities: health equity, healthy youth and healthy community," Heiman continued.
The leaders of the Brandywine Health Foundation say they believe everyone deserves to be healthy and to grow up in a vibrant community, according to organization leaders. The challenge is that the greater Coatesville area has significant disparities in health based on race, income, ethnicity and geography. The foundation is changing lives and building a healthy community by: investing in organizations that help people live healthier lives; investing in our young people; investing in projects that help Coatesville thrive; and bringing community members together to develop new solutions and new leaders for positive and lasting change in Coatesville.
The following non-profit agencies and community organizations are receiving FY 2017 grants from the Brandywine Health Foundation:
Brandywine YMCA ($14,160)
https://www.ymcagbw.org/locations/BY
Chester County Food Bank ($20,000)
http://chestercountyfoodbank.org/
The Chester County Hospital Capital Campaign ($2,500)
http://www.cchosp.co/default.asp
Chester County Health Department's Nurse-Family Partnership ($10,000)
Second year of a three year/ 10,000 per year grant http://www.nursefamilypartnership.org/locations/Pennsylvania/Nurse-Family-Partnership-of- Chester-County
Chester County Public Safety Training Facility ($40,000) Fifth year of a five year grant http://www.chesco.org/3109/Public-Safety-Training-Campus
Child Guidance Resource Centers ($70,000)
Second year of a three year grant, receiving $75,000 in 2018
Coatesville Area Public Library ($5,000)
https://www.coatesvillearealibrary.org/
Coatesville Center for Community Health ($12,000) Second year of a three year/ $12,000 per year grant http://www.coatesvillecenter.org/
Coatesville Youth Initiative ($60,000)
http://coatesvilleyouthinitiative.org/
Community Volunteers in Medicine ($8,500)
The Crime Victim's Center of Chester County ($7,500)
Domestic Violence Center of Chester County ($20,000) Two year grant of 20,000 per year in 2017 and 2018 http://www.dvccc.com/
Family Service of Chester County ($19,000)
Second year of a three year grant, receiving $20,000 in 2018
Home of the Sparrow ($6,000)
Keystone Valley Fire Department ($3,840)
Maternal and Child Health Consortium's Healthy Start Program ($45,000)
PA Coalition for Oral Health ($2,500)
http://www.pennsylvaniaoralhealth.org/
Pennsylvania Health Access Network ($5,000)
Planned Parenthood Southeastern PA's Coatesville Health Center ($50,000) Two year grant of $50,000 per year 2017 and 2018 http://www.plannedparenthood.org/ppsp/
Public Citizens for Children and Youth ($4,500)
Valley Youth House ($2,500)
https://www.valleyyouthhouse.org/
Volunteer English Program in Chester County ($5,000)
http://www.volunteerenglish.org/
Washington Hose Company No.1 ($3,000)
http://www.coatesvillefire.org/