By Karen Cresta, Staff Writer, The Times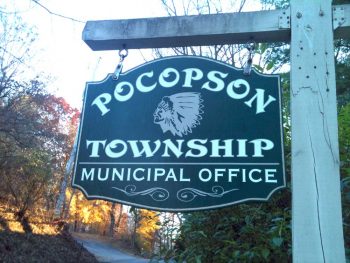 POCOPSON – Township supervisors adopted the 2017 budget keeping property taxes unchanged at 2.2 mills at Monday night's meeting.  This is the third consecutive year that residents will not see a tax increase. 
2017 property taxes will be distributed with 1.0 mill to open space preservation (estimated to generate over $329,000), 0.5 mil to general township purposes, 0.5 mill for fire protection services distributed to Longwood and Po-Mar-Lin Fire Companies, and 0.2 mill for ambulance services provided by Longwood Emergency Medical Services (EMS). 
The Earned Income Tax (EIT) remains at 0.5% and levied on earnings of $12,000 or more for residents and non-residents and supports general operations of the township, road maintenance, and contributes to the Capital Reserve fund for township vehicle and equipment purchases.  Per the township supervisors, the overall income is estimated to be $3.5 million and expenses to be $3.7 million with a current fund balance totaling $2.2 million going into 2017.   
An explanation on why the supervisors chose to do so will be explained on the township website, as Supervisor Elaine DiMonte suggested, because of the many questions posed at election time.  Eliminating the EIT would leave the township short of the funding needed to cover the projected $1.9 million in township expenses for the 2017 tax year. 
The Aug. 16 budget work session meeting minutes states, "The Board briefly discussed options to replace the EIT, such as raising property taxes; but because eliminating the EIT would leave the Township unable to cover projected expenses (which in the 2016 budget are nearly $1.9 million), they directed that the 2017 budget include a 0.5% EIT."
Already approved for 2017 are the costs to complete a feasibility study of the historic Barnard House for its appropriate uses.  The supervisors reported the Request for Proposal (RFP) went out to the public but no proposal have been received as of Nov. 28. 
In other township news, Kennett Library board representative for Pocopson, Bradly Peiper, reported to the supervisors the plans for the new three-story facility in downtown Kennett Square.  Peiper reported that some architectural issues are being worked out to house the police offices on the first floor keeping in mind security and safety. 
Peiper also reported that a new library director – to replace Donna Murray who resigned in September after 13 years of service – will be announced by year's end.  He mentioned that is looked "hopeful to have a successful match."
The supervisors will be coordinating a meeting to discuss a safer bus stop at Riverside at Chadds Ford subdivision while construction of the Ducklings Early Learning Center is underway.  Representatives from the township, Unionville-Chadds Ford School District's (UCFSD) Transportation Department, Riverside Homeowners' Association (HOA), and the daycare center will discuss alternative bus route plans to keep the children away from the busy construction entrance.