If you'd rather stay away from other topics, it's a good option
By Kelly Hockenberry, Columnist, The Times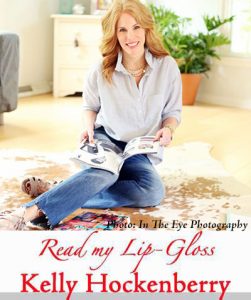 I considered writing about my opinions on the outcome of the election for this article…but, it was a rough week. Just reading other people's thoughts on Facebook has left me exhausted. In an effort to lower my blood pressure and re-charge my battery, I turned to my coping mechanism of choice, Pinterest. (You were waiting for me to say Pinot Noir, right?)
I have written about my love for this website on multiple occasions. If you are a visual person, like I am, the serenity of scrolling through thousands of images elicits the same sense of calm as a hot yoga class. Since Thanksgiving is around the corner, what better time than the present to pin ideas for the ultimate family gathering?
There are pages and pages of ideas for autumnal tablescapes that will last beyond November 25th. This white, monochromatic version can easily be updated for Christmas by replacing the pumpkins with white pinecones and glass ornaments. Check out the info here: http://bit.ly/2eSKCnE.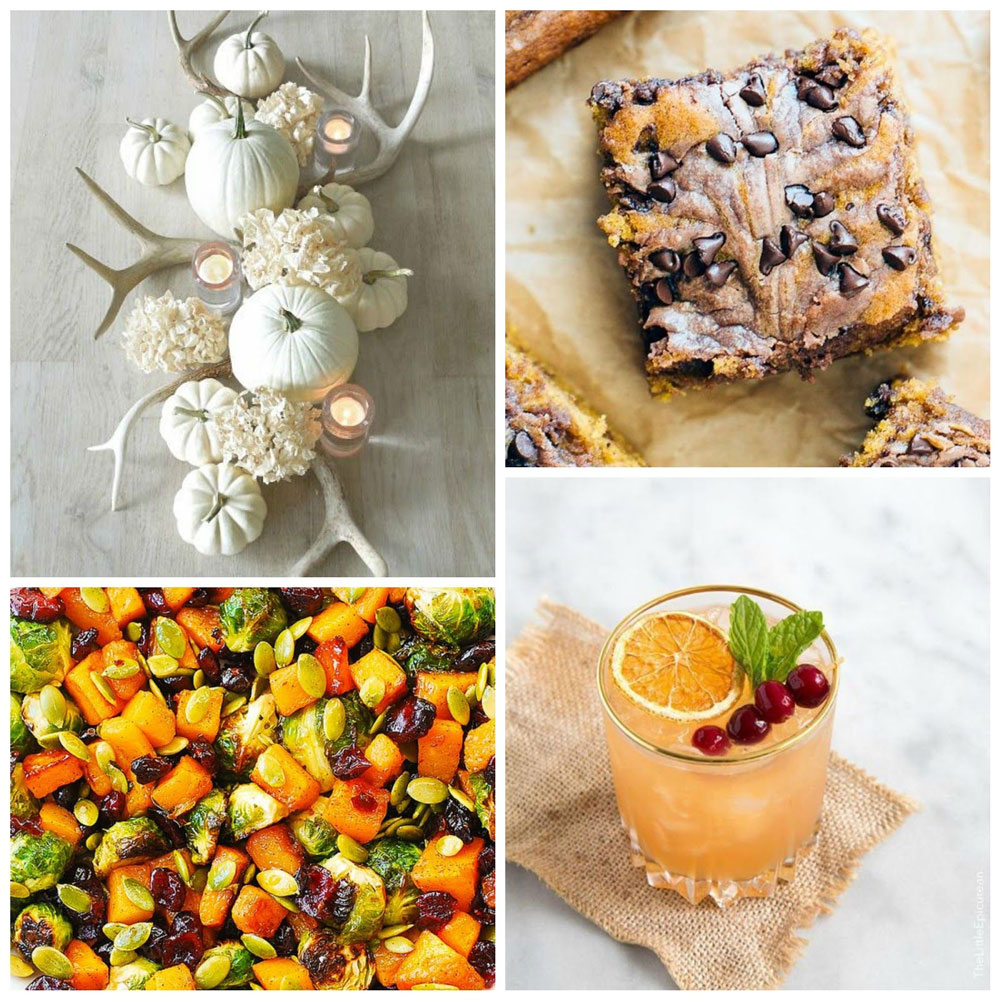 Desserts are just as important as the turkey…can we agree on that? And, because chocolate must be integrated into a part of every holiday menu, I found these Brownie Pumpkin bars.
Don't be the same old boring pie that you were last year. Spice it up! Click here: http://bit.ly/2g0KJQE
OK, to even things out, I also pinned a healthy side dish. Brussel sprouts, butternut squash, cranberries…my kids are running from the room as I type. But, it sound delicious to me. I mean, it wouldn't feel like a true, holiday party without some child pitching a fit and refusing a vegetable. Do I lie? Here's the recipe: http://bit.ly/2eSFJLA
Which brings us to the final category….the cocktail. Wine is standard, of course; but, I wanted to find something a little more festive. This one looks pretty and Thanksgiving-y and will probably take the edge off of any political discussions. Take this boozy beverage and toast to world peace. Click here: http://bit.ly/2fNoXfQ
So…perhaps this article was a bit wimpy. Sorry. All of my confrontational juices have run dry. In the spirit of the holiday season, I figured that the aforementioned advice would be a welcome respite from the negative press of the past few days.
Happy weekend!