PECO, other utilities customers targeted with bogus calls 
By Mike McGann, Editor, The Times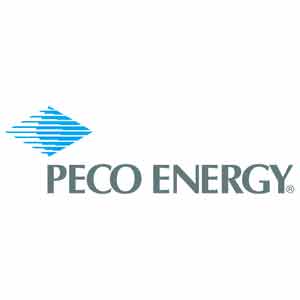 It's the kind of phone call that gives you a cold sweat: PECO is apparently on the phone, calling and claiming that you own them a large amount of money and that you must immediately pay them — within the hour — or your power will be shut off.
But all too often now in Chester County people are getting calls from a sophisticated team of scam artists mimicking the sound and style of PECO's phone system. Scammers have managed to talk local customers out of almost $90,000, with one customer hit for as much as $6,000, by faking PECO's phone system.
Nationally, it's been an issue for more than five years, with multiple utilities finding their customers have been bilked out of money dating back to 2011.
"This is a very sophisticated scam," said Ben Armstrong, a spokesman for PECO. Armstrong  said that PECO is working with its internal security, local law enforcement and the FBI to track down the scammers. He noted that there has been no breech of the company's phone or computer systems — no customer data has been compromised.
In the meantime, though, there are things you can do to keep yourself safe.
To be clear — if you get a call from (866) 978-0580 it is a scam. The same phone number has been connected to a similar scam in Georgia, involving Georgia Power. Another way to check: ask for the account number and balance — if they don't match what is on your PECO statement, hang up. If you are concerned, directly call PECO at (800) 494-4000 to check on your account status.
To be sure, the scam is sophisticated.
Tipped off by a local resident, The Times called the number in question and posed as a building owner allegedly notified of a pending outage. The phone system tied to the toll-free line copies — almost — the sound of the PECO system, including a phone menu system.
The rep, who declined to give his name, even took a phone number and claimed to be looking up the account (the hold music was a nice touch, but different from the usual PECO hold soundtrack) — he evidently used a phone reverse lookup directory to find the address of the phone number, so the effort was slick. He also asked us about whether we had gotten a letter 10 days earlier about the allegedly outstanding balance.
He then demanded an immediate in-person payment of nearly $1,000 on an account confirmed by checking with PECO to be current. While in this case, the rep demanded payment at PECO's 2301 Market Street location, other callers report being directed to local Wawa and CVS outlets.
When a reporter identified himself as writing for The Times, the "rep" immediately hung up.
Under state law, PECO must send you written notice 10 days before any shut off. Next, the utility will attempt to reach you three days before the shut off date. From December through March, PECO will also leave a written notice 48 hours before shut off and will attempt to contact you 24 hours before and again at the time of shut off.