Shopping can be a distraction from the election, right?
By Kelly Hockenberry, Columnist, The Times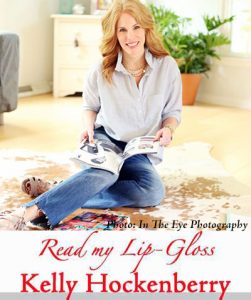 Let me make something VERY clear, Read My Lipgloss is a fashion article. I prefer to concentrate my efforts on writing about pretty things. Some may find this pedantic or vapid; au contraire my friends…it is important stuff.
We have learned critical bits of info, like: how to apply a symmetrical cat eye, why high-waisted denim is life changing, and the power of a good self-tanner. Not to mention, it is the perfect escape from the hideous political atmosphere we are all forced to endure while time draaaaaaags on until November 8th (or the 28th if you are voting for Trump).
I literally can't stand the ugliness for one more second.
In fact, I am blaming it for my latest string of purchases. The more unattractive the rhetoric, the greater my desire to distract myself with couture. Perhaps this is a childish response, but based on the absurdity of this Presidential race, can you blame me? I mean, I can rationalize my behavior by calling it a "stimulus package" for our stagnant economy. This argument is about as logical as most of the political commentary flooding the airwaves on a daily basis.
The back and forth has become so venomous; would you believe that I was inspired to buy a (gorgeous) Hamsa beaded necklace at No.109 Shop to ward off evil spirits? OK. That is just ridiculous. It actually is an exquisite bauble from VSA Designs that I have been coveting forever and it seemed like the perfect time to indulge. But, I have noticed a lightness about me since I started wearing it. I plan on incorporating this statement piece into all of my outfits until the last vote is cast. It's my contribution to world peace.
In the meantime, in an attempt to survive the next week with some semblance of my sanity, I am limiting my time on Facebook and banning the six o'clock news. I've seen/heard enough.
Can't we all just get along? I mean, stretch pants are coming back with a vengeance…now THAT is something we can all agree must be stopped before it decimates the very fabric of society.
Thank you for listening to my rant. Publishing this article next week may have made more sense….but, that just so happens to be the first Sunday of the month…which we all know is designated for my Super Six. And, because I have made it glaringly obvious that fashion should come before all else, so it shall remain.
Happy Weekend