By Kelly Hockenberry, Columnist, The Times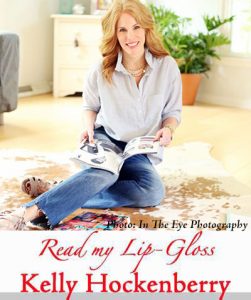 As a member of the social media marketing company, Social Stylate (www.socialstylate.com), one of my favorite blog posts to participate in is a feature called "What's in Her Bag?" It's a sneak peek into the essentials we carry around on a daily basis. I am a firm believer that sorting through the contents of a woman's purse is like conducting a little psychological assessment, of sorts. While it is no Rorschach test, spilling the innards reveals a boatload of info without saying a word. Here's a look inside mine:
THE BAG – I am a sucker for a large tote. This caramel leather beauty (complete with two-toned tassel) is from Arden + James (www.ardenandjames.com). I love the texture of the braid prominently displayed down the front. It is roomy enough to hold my everyday items, plus functions as a workhorse for my school books and files. If I had a dime for every compliment I have received on this bag, I would be a very wealthy woman.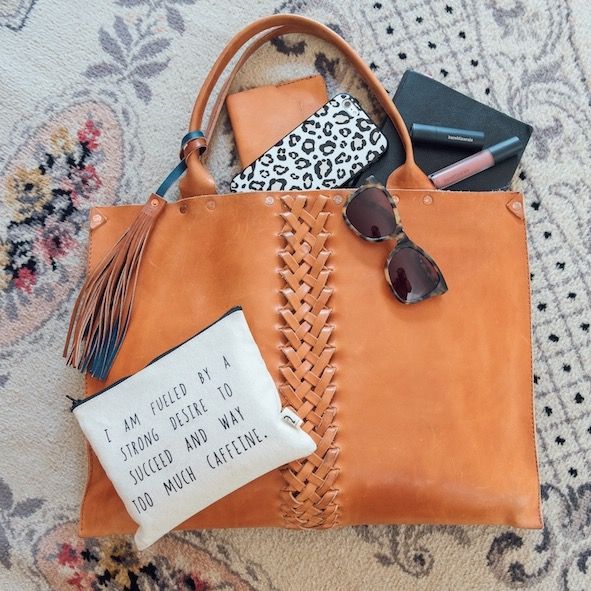 THE POUCH – My Pamela Barsky pouch states "I am fueled by a strong desire and way too much caffeine"…which, is exactly true. This little bag contains my pens and pencils, a bottle of Advil, dental floss, and gum. Everytime I dig into my purse, the saying makes me smile. www.pamelabarsky.com
THE SUNNIES: I love sunglasses. They are a year-round staple and, therefore, are an accessory worthy of a little extra expense, in my opinion. This particular pair is from designer Karen Walker and are available at Nordstrom. www.nordstrom.com
THE MAKEUP – No "Kelly" handbag would be complete without a few (hundred) lipsticks tucked inside. Lately, I can't get enough of the Bare Minerals Gen Nude collection available at Houppette. My current favorites consist of a lipstick called "Mantra" and a matte gloss called "Friendship". 101 W. State Street, Kennett Square.
THE PHONE – I am addicted to my cell phone, so, I never leave home without it. I found the cute, leopard spotted, Kate Spade case at TJMaxx and had to have it. Animal print anything is right up my alley.
THE CALENDAR – As much as I love my phone, I refuse to use it as a calendar. I prefer to write down my appointments in order to see them in black and white. Well, in pencil…I mean, heaven forbid I use a pen and then plans change and then my calendar looks sloppy. See what I mean about the assessment thing? Ummm, yeah, slightly neurotic over here. I bought this one at Marshall's because it was  lightweight and had space to jot down notes.
What would we discover in your bag? Share in the Comment section!
Happy Weekend