By Kelly Hockenberry, Columnist, The Times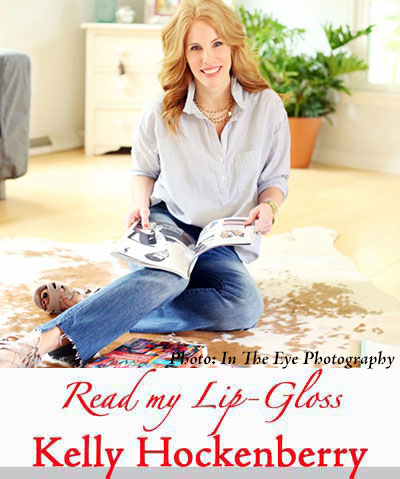 I subscribe to a rather long list of online resources that I look forward to reading on a regular basis.
I have talked about The Skimm (www.theskimm.com) in the past. If you are short on time and don't want to rely on Twitter or Facebook for an update on current events (that is a joke, peeps), The Skimm actually imparts real facts. It is enjoyable that they do it in a way that will you have you doubled over laughing.
In need of fashion inspiration? I love to peruse the LV Guide (www.thelvguide.com). The best is the Cheap Chicas section, which provides affordable alternatives to the most coveted couture pieces.
For interesting profiles and collaborations, food and nutrition, and fitness information, I turn to The Chalkboard (www.thechalkboardmag.com). In fact, I read a great article on Friday about the influence of celebrity on how we shop. The example they gave was Kim Kardashian and her love of detox juice drinks (as evidenced by the amount of paparazzi photos of her holding one).
Be honest.
When you see pic after pic of Kanye's wife swigging from a green concoction, does it entice you to try? Maybe Kim K is not the best choice for this topic. She tends to be a bit polarizing. But, you catch my drift. I know from fervent text message conversations with my girlfriends that we are all attuned to the recommendations of popular bloggers. Let's face it, they get paid thousands of dollars to Instagram and Snap Chat the latest trends with links directly to places to shop their look.
Craziness.
We are inundated with images on a daily basis. It's hard to differentiate between something that you are drawn to naturally and something you are influenced to buy because it is so prevalent in the media. Here's a personal example that I am willing to cop to: platform oxford shoes. Have you seen them? If you have no earthly clue, this a picture from a very influential blogger named Amber Fillerup (www.thebarefootblonde.com)
These shoes, paired with a cropped pair of denim, were featured over and over and over again during Fashion Week in NYC. At first blush, I thought they were ugly. I'm still not completely sold, but, they are GROWING on me. I am 100% sure it is because I am seeing them on all of my favorite fashionistas and think, why not?
Don't worry. I have not invested (partly because most if the versions I have seen are hundreds of dollars, which is quite pricey for such a fad). What's your opinion? Do you have a celebrity in mind that impacts the things you purchase?
Please share in the Comments! Happy Weekend