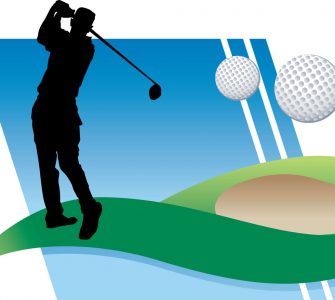 Chester County businesses will have the chance to present their best golfers to play for a great cause when the YMCA of Greater Brandywine's 7th Annual Chester County Corporate Championship tees off Oct. 3.
Held at the Old Course at Stonewall, the 2016 two-person better ball challenge offers winners a championship trophy, bragging rights and visibility. Precor is the presenting sponsor for the event, which helps to raise funds for the 7th Grade Initiative, which supports youth development by making a Y membership available to 7th graders in Chester County – at no cost to those students or their families.
"There are plenty of golf tournaments in and around our area, but what makes this special is that people get to directly impact the life of a child," said Denise L. Day, CEO of the YMCA of Greater Brandywine. "The funds raised through this event and other contributions help students during some of their most vulnerable school years. Trophies are great, but participating in this event can help make every 7th grader in our area a winner."
Collected research shows that beginning in middle school, obstacles for students mount – both internal and external. Peer pressure, higher levels of body dissatisfaction, temptations from cigarettes, alcohol, drugs and more are among the many challenges that arise, and too often undermine social, emotional and academic well-being in later life.
In fact, the most recent findings from the Pennsylvania Commission on Crime and Delinquency's Pennsylvania Youth Survey revealed that between 6th and 8th grade, there's a 3.5 percent increase in the number of Chester County students who report considering suicide.
Offering a greater sense of belonging, academic support, exposure and opportunities to pursue passions allows the Y to guide these and other young people along a better path.
"The mission behind the 7th Grade Initiative is to help kids gain healthy habits and the character assets that allow them to avoid risky behavior," said Don Tuohey, a Y board member and sales consultant with The Elite Group, one of last year's winners. "I'm a big believer in this age group, and that's when kids tend to go the wrong way if they don't have a good influence in their lives or somewhere to go after school. We can change that. The Y, and its mission, matters."
Of course, spending the day at Stonewall for this cause has other benefits, too. The walking-only course has been ranked one of Golf magazine's Top 100 courses in the United States and provides a unique experience.
"The Old Course at Stonewall is a great layout, it's hosted numerous USGA events, and from tee to green the 18-hole layout is gorgeous," Tuohey added. "It's a look and feel that you don't experience in too many places in our area."
Opportunities to support the 7th Grade Initiative are still available. For details, contact Mary Burns at (610) 643-9622, ext. 2153.