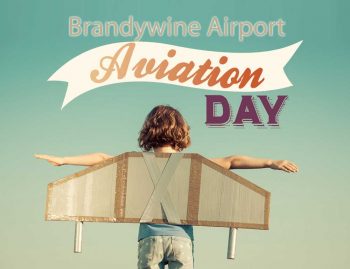 WEST CHESTER — The Brandywine Airport (KOQN) will be hosting a community appreciation day on Saturday, September 17, 2016 from 11:00 a.m. – 3:00 p.m. at 1205 Ward Avenue in West Chester.
Bring the entire family out to the airport to enjoy a day of fun and aviation!  Free airplane rides will be offered courtesy of KOQN pilots, and Helicopter rides will be offered by Liberty Flight School for an additional fee. 
This event is free and open to the public.  Take a tour of the airport, enjoy live music, food trucks, and vintage and modern aircraft and cars on display!  
Aviation day was established for the community to tour the airport, meet local pilots and encourage citizens to observe the day with activities that promote interest in aviation.
For more information on this event, please contact Jeff Suveg at 610.692.6100 or jeff.suveg@koqn.net