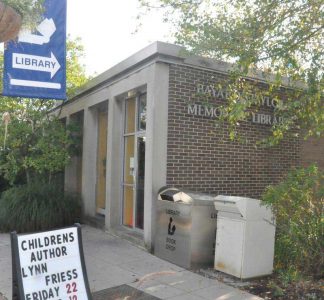 "Our new look," said Swett, "is important for so many reasons. The future of Kennett Library has enormous promise. While we are an institution with a great history, the digital age is changing the way all of us read, gather information and learn – especially young people. Our new logo clearly depicts this transition.
"We are also very much in need of a new library building," Swett continued," and our new look will help us attract the attention, involvement and support to help us plan and build a new library center that our entire community can enjoy and be proud of for generations."
"Most people don't know," Swett explained, "that the Kennett Library is one of the most visited places in all of Kennett – attracting well over 100,000 people a year to the downtown area. A new facility – a larger, first-class library center – could increase that number dramatically. Our new brand will help us to be seen as a stronger and more valuable part of the entire community we serve."
Beginning at Monday's Open House, visitors will be able to see new library signage on windows and doors, new lobby displays featuring Bayard Taylor, a well-known local literary figure from the 19th century, and several ways that the new name and brand will be used to promote the library to current and new users. Visitors will also notice that the former name, Bayard Taylor Memorial Library, remains on the building. When the new library is underway, the Library's Board hopes to name the new site after Taylor.
Another important objective of the new brand is to become a key element in laying the foundation for a multi-year program to plan, finance and build a new library center," said Jeff Yetter, Library board Vice-President. "The Library has been involved in discussions with Borough of Kennett Square officials about the possibility of building a dual-purpose building that would house both Borough Offices and the Library, to be located near the present library building. While those discussions are still preliminary, the Library is very hopeful that we can keep the Library near its present location."