To The Editor,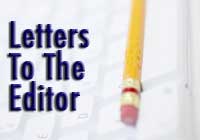 The Chester County Democratic Committee believes, just as Mike McGann does, that the 158th is very much in play. The first endorsed Republican candidate for this office withdrew because of falsified petitions. 
Second choice candidate Eric Roe has serious residency issues that likely disqualify him to run for office in Pennsylvania. His entire employment history indicates eight 'political jobs' in less than eight years, with no private sector job experience. Furthermore, these jobs demonstrate his commitment to Washington, DC-based extremist right-wing organizations rather than Chester County values. Eric Roe is nothing more than another career politician in the making, and the last person we should be sending to Harrisburg is a 'trained Washington politician'.
Roe supports the overreach of government in denying women's access to healthcare services. He has also come out supporting policies that would degrade our outstanding public schools. I find this quite shocking as Eric Roe is a recent high school graduate from the West Chester Area School District. Could his extreme views be the reason that Republican Chair Val DiGiorgio is keeping his candidate quiet? Roe has provided no position papers, no interviews, and has refused to debate.
Susan Rzucidlo, on the other hand, has said 'yes' to every debate request. She has posted multiple position papers on her website www.SusanForPA.com and gives out her personal contact information so voters can contact her directly with questions. She is transparent, accessible and knowledgeable on the issues.
Susan has deep roots in Chester County, having lived here for more than 50 years. She raised her four children here, all graduates of Kennett High School – she truly supports the great schools here in Chester County. Unlike Eric Roe, she built her home, businesses and life here.
She has earned the respect of Democrats, Republicans and Independents alike because of the work that she has done to protect the most vulnerable in Pennsylvania. Her support of Police and First Responders and her dedication to cleaning up government crosses party lines. Susan will bring common sense solutions to Harrisburg. Few know that Susan worked to eliminate a loophole that allowed certain providers in Pennsylvania to charge for 31 hours of care per day. (There are only 24 hours in any given day.) That loophole cost taxpayers $330 million a year, and after legislators told Susan to leave that loophole alone, she went to the Auditor General and advocated for the ending of that practice; that was when she decided to run for office.
Clearly, Susan has the experience, determination and independence to be the legislator that the people of the 158th deserve, and to be honest, what they want.
Now I don't know what polling Val DiGiorgio is seeing for the US 16th Congressional District, but Democrat Christina Hartman has changed the dynamic of that race that now has gained national attention. Her qualifications far outshine those of her weak opponent. This race is a traditional Republican seat but is now considered a toss-up. Christina has the local roots, the top notch education and the international experience we need in Congress. She has what it will take to represent all of the residents of the 16th district with honor, integrity and compassion.  
Unlike Val, I encourage voters to look at ALL the candidates websites, and reach out to contact them with questions. Discover for yourself which candidates reflect yours and Chester County's values…. And vote accordingly.
Finally, if Republicans Val DiGiorgio, Eric Roe, Lloyd Smucker, Pat Meehan and Ryan Costello can't stand up to the hate, bigotry and racism of Donald Trump, how can they stand up for the great people of Chester County?
Brian J. McGinnis
Chairman,
Chester County Democratic Committee