Even with summer dwindling, fun items to perk you up 
By Kelly Hockenberry, Columnist, The Times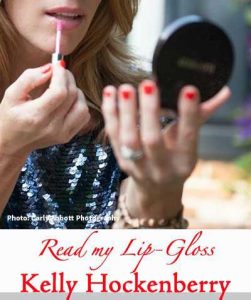 Hello August! I'm not exactly thrilled to see this month on the calendar. It means summer is dwindling and I'm not ready to let go of the hot, sunny days and sultry nights. I haven't had nearly enough beach time,which makes me cranky. However, the bright spot to beginning a new month is the Sunday Super Six! They don't call it retail therapy for nothin…
Here we go:
Free People Choker (

http://bit.ly/2ase3b9

) ­ Welcome back to the 90's. Yes, believe it or not, chokers have resurfaced. BIG TIME. Here's an inexpensive way to embrace the trend. Loving this leather version from Free People. In order to keep the look simple (and not like something out of a bad, Whitesnake video), I would pair it with a white t­shirt and jeans.
Essie Neon Nailpolish (

http://bit.ly/2ase3b9

) ­ I usually stick to classic, neutral colors on my fingernails. But, on my toes, I'm much more likely to get a little bit crazy. I'm drawn to these neon hues to celebrate the last few weeks of summer weather. How about you? Take a bottle to My Polished Salon (112 S. Union Street, Kennett Square) and enjoy a relaxing pedicure. Tell them that Kelly sent you!
Breath of Life Bracelet by Hattie Weselyk (

http://bit.ly/2aUHSoW

) ­ I have written about my talented friend, Hattie, in previous articles because I love her designs so much. This twisted bangle is on my wishlist and will be the perfect compliment to the Milestone cuff I wear every, single day. I'm obsessed with the warm, bronze color and the subtle, snake head markings on the flared tipped ends. SO COOL.
Arden + James Modern Woven Tote (

http://bit.ly/2aoeCHo

) I carry a spectacular, braided leather bag from Arden+James (pictured above on the left) that I receive compliments on all the time. I love it so much that a black version is on my fall fashion must­have list. Owner and designer Bri Brant just won a Best of Philly award for her creations and will be displaying her wares in Works Kennett Square (opening soon!). In the meantime, check out her website by clicking the link.
Open Hearts lingerie available at No.109 Shop ­ Who doesn't love a fancy undergarment? It helps to make whatever outfit you put on top even more special. This cream, lacy (racy) number is calling my name. No.109 Shop is located at 109 W. State Street, Kennett Square.
Halo Top Ice Cream ­ A low calorie, high protein, all ­natural ice cream with flavors that sound too good to be true: lemon cake, chocolate mocha chip, birthday cake, etc. Is anyone else suspicious? I can't help but think of that Seinfeld episode where they all get fat from the frozen yogurt. But, what kind of journalist would I be if I didn't test it out? Has anyone tried it?
Enjoy these last, few weeks of summer before the craziness of back to school! Let us know what's on YOUR Super Sx this month in the Comment section below.
Happy Weekend