Chester County's Mike Piazza enters baseball's Hall of Fame today
By Mike McGann, Editor, The Times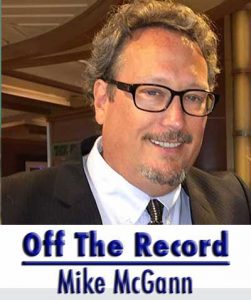 Today, the best baseball player ever to come out of Chester County will finally get his due.
Mike Piazza of Phoenixville will be enshrined in baseball's Hall of Fame today along with Ken Griffey Jr.
Some of you may want to argue that Kennett Square's Herb Pennock was a better player — and you'd be wrong. While Piazza is fairly universally seen as one of the top 10 catchers in baseball history, Pennock rarely rates mention in the top 25 pitchers of all time and wasn't the dominant starter in his era.
And honestly, Piazza's story is better. A kid, who despite absolutely raking coming out of Phoenixville High School as a first baseman, who got no Division I college offers and went undrafted. Even after standout play at Miami-Dade Community College and the University of Miami, it took some foot stomping (and Piazza's switch to catcher) by Dodger manager Tommy Lasorda to get his team to pick him in the 62nd round.
Even after a couple of years, Piazza's stock was nothing to write home about. I remember writing about a catcher picked by the Dodgers the year after Piazza, Garrett Teel (who was from North Jersey, where I was then a newspaper reporter) in Bakersfield, Ca., who the Dodgers seemed a lot more excited about. Teel never made it past high-A ball, of course.
Piazza almost didn't either — but his 1991 breakout season at Bakersfield began to open eyes — 29 HR and 80 RBI. The next year, he took off — hitting .350 with 23 HR and 90 RBI in a season split between AA and AAA, with a brief audition in the big leagues at the end of the season.
In 1993, he was National League Rookie of The Year — hitting .318 with 35 HR and 112 RBI. Pretty much from that point for a decade, he was the best catcher in baseball.
The on field stuff is well documented — Piazza had ridiculous power and was a better defensive catcher than is generally appreciated. While he wasn't a great thrower, he called an exceptional game and blocked wild pitches with the best of them. Pitchers typically had lower ERAs with him behind the plate than when he wasn't — a telling stat.
He also has a fundamental intelligence — actually a fairly exceptional one. There's a reason his dad Vince has made hundreds of millions of dollars as a car dealer – to this day, Piazza dealerships dot the Delaware Valley — and a property developer. Mike's own dealerships and property developments — and now he owns most of a pro soccer team in Italy — show his own acumen.
I got to see this more when our professional paths crossed — not when I was writing about baseball, but when I was an editor at Home Theater Magazine. Piazza is a man of varied and complex interests, one of which was extreme high-end audio and video. As such, he was a perfect match for Krell, the Rolls Royce of high end home theater gear.
In preparation for a planned feature on Piazza and his Krell system in his New York City home, we spent a few sessions chatting, just getting to know each other a bit. While there was a little baseball talk, more was about tech and then history, when Piazza discovered that I was a fellow history buff. He admitted to being addicted to The History Channel and had interesting insights. He was anything but the stereotype of a dumb jock (something I suspect got him in trouble with sportswriters — not notorious for deep intellect and seeing nuances). The story never came off – the audio company changed marketing direction — but it was an interesting experience.
We renewed our acquaintances in 2005 when I was running a small baseball magazine and encountered him in Port St. Lucie, Fla. — in his final year with the Mets. Time and injuries had begun to erode his body, but he was the same even-keeled, insightful guy.
He showed that in recent years when, despite being a guy who should have been a first ballot Hall of Famer, some baseball writers suggested, without proof or evidence of any sort, that Piazza must have been using performance enhancing substances during his career. This is, by the way, the same group of writers who missed the steroid era and were little more than cheerleaders for its worst excesses.
To say that today comes as overdue and deeply deserved is to understate the facts.
Chester County's own Mike Piazza deserves deep appreciation and congratulations — and should forever remain a deep source of pride for the county's residents.