Lose the Chia Pet on your back, ditch Mickey and get rid of the clip-on phone if you want to show some style, guys
By Kelly Hockenberry, Columnist, UnionvilleTimes.com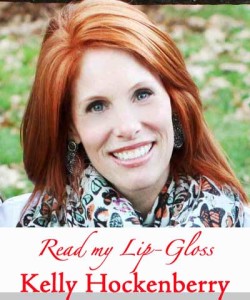 So, I have briefly touched on some fashion tips for men in my other articles; but, I am in a particularly snarky mood and decided NO TIME LIKE THE PRESENT to really "school" the fellas on some style DON'Ts.
Let's begin with DISNEY ATTIRE, shall we?
If you are male and over the age of eight, wearing ANY form of Disney character paraphernalia is just wrong. Plain and simple. ESPECIALLY if you are a GROWN man and you are NO WHERE CLOSE TO DISNEY WORLD! I will even be so bold as to say that no man should wear it even if they ARE in the park…unless you are trying to be mistaken for an employee. However, I think it's a safe bet that the role of Aladdin or Prince Charming has already been cast.  (The subject of men and women wearing HIS & HERS Mickey and Minnie shirts will be reserved for another article. If you are on the fence about it, I can PROMISE you that this is a fashion "DON'T.")
And, getting a tattoo of a Disney character is just as bad (this goes for the ladies, as well).The creepiness factor is off the chart!  There is NOTHING sexy about Goofy on your bicep. Trust me.
TANK TOPS: Ummmmm, never. I seriously can't think of one good occasion that calls for a man in a tank top. Not even if you are sitting ON the sun is it appropriate. My father and husband have been known to "cut the sleeves" off of old t-shirts to "do work around the yard." This is simply the hillbilly version of the tank top and therefore is still not acceptable.
And, really? How often do you see a chiseled, buff man in a tank top? More likely, you see a man with a beer gut that rivals my sister's eight-month pregnant belly. NOT a good look. Leave the sleeves on, please.
JEAN SHORTS: Why? No decent reason that I can imagine. Even worse is the fact that they are usually acid wash carpenter style with the extra loops in case one would like easy access to a screw driver or tape measure  while standing sideline at the ball field.
CLIP ON CELL PHONES: One of my NUMERO UNO pet peeves! Aaaaaaah! Huddle up. UNLESS YOU ARE THE PRESIDENT OF THE UNITED STATES OR YOU NEED TO PUT A HEART INTO A DYING PATIENT YOU ARE NOT THAT IMPORTANT. I understand that you don't carry a purse for fear of ridicule….but, figure something out. You look like a total dork when you have that phone clipped to your belt like it's a holster for a gun. DORK. Seriously.
JEWELRY: A wedding ring is a MUST. But, I think it's fair to say that the pinky ring with the diamond chip, the gold rope chain nestled in tufts of chest hair (more on "manscaping" in a moment, don't worry) or the thick "man style" herringbone bracelet ( I say with a smirk on my face) is better left in a drawer for "safe keeping". I am sure that they are all VERY expensive and may even be family heirlooms…they still look cheesy.
HAIR: Alrighty. How to break this gently??? There is not a woman alive who thinks that back hair is sexy. If she is telling you that she doesn't mind it, she's lying. In fact, access to your money is what is keeping her around. This is me talking to you with my divorce attorney hat on….not the fashionista one. Invest in some laser removal treatments. Expensive? Yes; but, so is paying to keep her happy and distracted from the Chia Pet on your back.
CROCS: Ugliness that is not bound by gender. If you are in the privacy of your own garden….OK, maybe. NOT in public. I do not care if they are the most comfortable shoe that has ever been created. So are the underwear with the giant holes in them that you refuse to throw away ….not a strong argument, in my opinion.
WHAT??? Are you CRYING? There's no crying in BASEBALL or when you read my articles! Now, re-evaluate your look and get down and give me TWENTY!