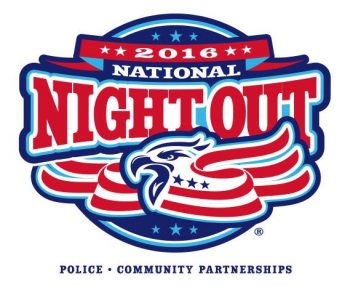 The Carter Community Development Corporation along with the police forces of The Borough of Kennett Square and Kennett Township will celebrate the 6th National Night Out Celebration on Tuesday August 2nd from 5:00 – 7:00 pm in the 200 & 300 Block of East Linden Street in Kennett Square.
For five years, the Kennett Square Police Department and school age members of the community have gathered the first Tuesday in August to observe National Night Out in The Borough of Kennett Square. This year, the message of the success of community policing will be on a larger stage. Kennett Township and its growing police force have formally joined the effort of participating in community policing.  The Borough of Kennett Square and the surrounding Township have a close, symbiotic working relationship in supporting the local community.
Together, the two municipalities, police forces, and a community-based non-profit are delivering a strong message: Our community believes in face-to-face policing, rooted in a sense of common purpose and mutual respect.
Theresa Bass, president of the neighborhood' Carter Community Development Corporation has seen the effectiveness of close collaboration between neighbors and police. The East Linden St neighborhood, with a reputation of drug dealers operating in an open-air market, has become a tremendous success story where crime rates have plunged to record low levels.
The night will feature an easy going and relaxed interaction between school age community residents as well the local police department members in an opportunity to create a bond and foster relationships that will be on display for years to come. Along with the NNO Events on East Linden St, a series of "Ice-Cream Mobiles" will occur elsewhere in The Borough on Lafayette Street & Center Street as well as the Granite Ridge Apartment Complex in the Township. At these locations, much like on East Linden St, youth and police officers will be able to engage over an ice-cream bar, run the siren on the police car, and take a selfie with the officers. For more information on the event, please contact Ethan Cramer at ecramer@cartercdc.org.