Unionville's Lele Galer among more than a dozen artists being featured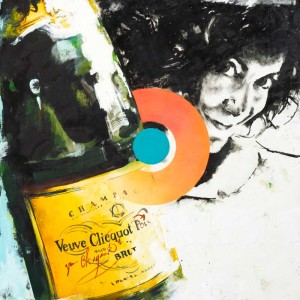 WEST CHESTER –  Imagine visiting the studio of Andrew Wyeth in Chadds Ford 60 years ago. The rolling fields and stone farmhouses of Chester County had yet to become the icons of American landscape painting. It would have been an opportunity to experience history being made and art experienced.
Today, a new generation of Chester County artists open their studios, building on this artistic legacy. In Downingtown, pop-artist Jeff Schaller opens his studio sharing his art and showcasing several local artists. Continue on a short drive through the scenic woods and rolling hills into West Bradford, where fellow artist David Oleski opens his studio. Enhancing the visit several artists will be spread out around the picturesque setting of an idyllic pond nestled between the hills.
For the past five years this group of artists has been meeting for monthly critiques, challenging each other to develop and grow as part of a creative support system. This network of contemporaries has collaborated in various exhibitions and projects. This is the third year Jeff Schaller and David Oleski will be presenting the Chester County Studio Tour with a prominent lineup of artists.
Exhibiting with Schaller will be Amelia Furman, Kirsten Fischler, Erica Brown, Kerry Sacco and Christina Oddo, as well as musical performances by Bob Lowry and Cliff Hillis. Exhibiting at the Oleski studio will be Brian Eppley, John Hannafin, Steve Oliver, Unionville's own Lele Galer and Stephen Brehm, and a performance by the Lancaster bluegrass band The Wringers. Catherine Quillman author of, "100 Artists of the Brandywine Valley" will also be attending each location to sell signed copies of her book. This book showcases Schaller and Oleski as well as several of the other studio tour artists.  Each studio will also hold a raffle to win a copy of "100 Artists of the Brandywine Valley", autographed by the participating artists from both locations.
The Chester County Studio Tour will be held on Saturday, May 21st from 10 a.m. until 6 p.m.  and Sunday, May 22nd from 10 a.m. until 5 p.m. For more information please visit www.ChesterCountyStudioTour.com