Fireworks, fun and festivals highlight holiday weekend
By Denny Dyroff, Staff Writer, The Times
Independence Day Weekend is here — along with the hot weather that usually accompanies it.
Area residents know that the arrival of the long holiday weekend means it is time for two of Chester County's longest-running and most popular Independence Day events — Downingtown Good Neighbor Day (Kerr Park, Downingtown, 610-285-1119, www.goodneighborday.com) and Freedom Fest (Nottingham County Park, 150 Park Road, Nottingham, 610-932-2589, www.chesco.org/ccparks).
Every year, Independence Day is celebrated with gusto in the southern part of Chester County when Nottingham County Park (150 Park Road, Nottingham, 610-932-2589, www.chesco.org/ccparks) presents its annual Freedom Fest.
The 25th Annual Freedom Fest will be held on July 2 from 6-11 p.m. at Nottingham County Park, which is located six miles south of Oxford, off U.S. Route 1 just above the Maryland State Line.
A number of activities are slated to get underway at 6 p.m. Visitors to the event will be able to climb the attraction "Jacob's Ladder" or take a turn at twisting and spinning on one of two Orbotrons. Designed by a former NASA engineer, the Orbotron allows riders to flip, spin and swirl based on their body movements.
Live music will begin at 7:15 p.m. with a performance by the country band Texas Heat.
The gala aerial fireworks display — a spectacular 30-minute show — is scheduled to start at 9:30 p.m. Visitors will be treated to a show that also features ground displays set to patriotic tunes and a grand finale incorporating the traditional raising of the American Flag.
Herr Snack Trucks and "Chipper" will distribute free snacks throughout the evening beginning at 6 p.m. and there will be a wide array of food vendors with festival food items such as hot dogs and ice cream.
Visitors may also bring a picnic of their own menu items and are advised that — because of security concerns — all coolers, bags and similar items are subject to being searched. Because it is a county park, no alcoholic beverages or pets will be permitted.
Field seating is available for both the concert and fireworks. Visitors are encouraged to arrive early and to bring blankets and lawn chairs. There will be a $10-per-vehicle parking fee at Nottingham County Park and Herr's Corporate Center.
In the event that weather prohibits the setup or safe shooting of the fireworks show, Freedom Fest will be postponed to July 3. Parking vouchers will be distributed at the parking locations. 
The 38th Annual Downingtown Good Neighbor Day will be held on July 4 at Kerr Park in Downingtown from 6:30 a.m.-10 p.m. Activities will get underway with a "Prayer and Flag Ceremony" at 7:40 a.m. and then it will be time for the races.
The 38th Annual Run for Life (5K, 10K & 15K) and the 21st Annual 5K Freedom Walk are scheduled for 8 a.m. while the 23rd Annual Kids-K Fun Run starts at 10 a.m.
The large array of crafts, food and vendors' booths will open at 8 a.m. and the Turks Head Exchange Club's "United States Flag Distribution" is scheduled for 10 a.m. Carnival rides, amusement games and festival food will be available from 10 a.m. until closing.
Other activities scheduled for the pre-noon hours are the Annual Bicycle Decorating Contest at 10:30 a.m., the Big Wheel Race and the Canoe Race at 11 a.m. Then, at 12:30 p.m., it will be time for the 27th Annual Duck Race and music by Walt Kinsey & Friends Band.
A number of other music acts are scheduled throughout the day, including the Pennsylvania Surfers from 2-3 p.m., the Moondawgs from 5-6 p.m., Jeff Domenick with Jeff Byrne from 5-6 p.m. School of Rock! at 8:30 p.m.
The "Wife Carrying Contest" is also scheduled for 8:30 p.m. The day's festivities will conclude with a Tom Edwards Productions Entertainment Show from 8:30-9:30 p.m. and a fireworks grand finale at dusk.
Wawa Welcome America (www.welcomeamerica.com), which has been running all week, is a festival of free events in Philadelphia in celebration of our nation's birthday — a huge party that hits its peak with an abundance of festivities on Independence Day Weekend.
On July 1, activities will start with "Free Museum Day – African American Museum" (701 Arch Street) and include "Philly @ the Movies: Minions at Franklin Square" at 6 p.m. at Schmidt's Commons (1001 North Second Street).
At 8 p.m., it will be time for the "Philadelphia Orchestra Neighborhood Concert" at Penn's Landing, The day's events will conclude with "Wawa Welcome America! Waterfront Fireworks" at 9:30 p.m. at Penn's Landing.
The celebration on July 2 will begin at 9 a.m. "with Free Museum Day – National Constitution Center" (525 Arch Street). Other featured activities on July 2 are "Go 4th & Learn About History" from 10 a.m.-noon at the National Constitution Center, "Pershing's Own Concert" at 8 p.m. at Penn's Landing and the "Wawa Welcome America! Waterfront Fireworks" at 9:30 p.m. at Penn's Landing.
The schedule for July 3 features "Free Museum Day – Barnes Foundation" (2025 Benjamin Franklin Parkway), the "Celebration of Freedom Ceremony" from 10-11 a.m. on the steps of Independence Hall (520 Chestnut Street), "Historic Philadelphia Block Party" 1-8 p.m. at Independence Hall, and "POPS! on Independence" at Independence Hall at 8 p.m.
On July 4, activities will include the "Celebration of Freedom Ceremony" from 10-11 a.m. on the steps of Independence Hall, "Free Museum Day – National Museum of Jewish American History" (101 South Independence Mall East), and the Independence Day Parade which runs from 11 a.m.-1 p.m. throughout the historic district of Philadelphia.
From noon-7 p.m., the Benjamin Franklin Parkway (from 20th Street to the Eakins Oval) will host "Party on the Parkway." The all-day party features blocks of exciting activities, games, entertainment, and food for the whole family. The headline act will be "The KIDZ BOP Kids: Life of the Party Tour."
The main event — "Wawa Welcome America! July 4th Concert" — will run from 5-10 p.m. at the Benjamin Franklin Parkway's Eakins Oval. It is a free five-hour show celebrating the sounds of Philadelphia with a family-friendly, only-in-Philadelphia lineup of talent.
Among the performers are homegrown celebrities — Tony Award® Winning Leslie Odom, Jr. from Broadway's "Hamilton" and Yazz the Greatest (Bryshere Gray) from the TV show "Empire."The line-up also features The Philly POPS, DJ Biz Markie, Leon Bridges, Viva Mas and Brotherly Love.
There will also be a special tribute to Kenny Gamble and Leon Huff celebrating the Sound of Philadelphia featuring legendary hit-makers The O'Jays, Harold Melvin's Blue Notes and The Intruders backed by The Sounds of Philadelphia Orchestra directed by Henri McMillian, Jr.
Summertime offers a lot of fun activities. Attending a concert of live music is one of the season's best activities — especially a concert featuring music that has a summertime vibe.
This weekend, there are two good concerts to put attendees in a summertime state of mind — California's sister act Puro Instinct at Johnny Brenda's and Jamaica's reggae great Stephen Marley at the Trocadero.
The late Bob Marley put reggae music on the map in the early 1970s. He also put a lot of children on earth. His offspring total was definitely in the double-figure range.
Many of the children have carried on his tradition of writing and singing reggae music. But, Marley's two kids who are the true heirs of his musical throne are David Nesta "Ziggy" Marley and Stephen Robert Nesta "Ragga" Marley.
Both of them have carried on the tradition with honor — each building a canon of stellar reggae albums and a reputation for top-flight tours.
Stephen "Ragga" Marley is the second eldest son of Bob and Rita Marley. He was raised in Kingston, Jamaica and started singing professionally at seven with his elder siblings Ziggy, Sharon and Cedella as The Melody Makers.
The singer, songwriter, musician and producer has consecutively reached Number One on the U.S. Billboard Reggae Album Chart for all of his solo albums and has earned a total of eight Grammys for Best Reggae Album. He won this accolade as a solo artist for "Mind Control," "Mind Control Acoustic" and "Revelation Part I: The Root of Life," as producer for Damian "Jr. Gong" Marley's "Half Way Tree" and "Welcome To Jamrock" and as a member of Ziggy Marley & The Melody Makers for "Conscious Party," "One Bright Day" and "Fallen Is Babylon."
Marley's latest addition to his treasure trove of recorded music is his fourth solo album "Revelation Part II: The Fruit of Life," which will be released later this month on the Marley family's Ghetto Youths International label. The accompanying tour visits the Trocadero (10th and Arch streets, Philadelphia, 215-922-6888, www.thetroc.com) on July 3.
"We're four weeks into the tour and we have four weeks to go," said Marley, during a phone interview Thursday afternoon. "There are eight of us in my band and we're breezing into 'Fruit of Life,' which will be released on July 22."
"The Fruit of Life" i the final installment in a two-part series following Marley's critically-acclaimed 2012 Best Reggae Album Grammy recipient "Revelation Part I: The Root of Life." That album was Marley's third consecutive number one debut on the Billboard Reggae Album chart.
"The Root of Life" is a celebration of the powerful messages, enriching spirit and live instrumentation that are essential components of roots reggae. "The Fruit of Life," on the other hand, uses a diversified sonic palette in its expression of reggae's broad impact on various genres — especially hip-hop.
"I wanted to bring different styles back into reggae," said Marley, who was born in Wilmington and moved to Kingston, Jamaica when he was a few months old. "That's part of the inspiration. As Jamaican musicians, we're inspired by other genres. And, other genres are inspired by Jamaican reggae music, Hip-hop had its roots in toasting."
Toasting is a style of lyrical chanting which, in Dancehall music, involves a deejay talking over a riddim. Toasting became quite popular in Jamaica in the late 1960s and early 1970s.
Toasting also featured heavily in the development of American popular music, as it was Jamaican-born toaster Clive Campbell, known professionally as DJ Kool Herc, who brought the style to Queens (N.Y.) and subsequently set off the entire history of rap and hip-hop music.
"My dad had a studio in the 1970s," said Marley. "Dillinger, Big Youth, Yellowman — all the top DJs came there. Jamaica definitely influenced hip-hop.
"I listened to all genres of music growing up. I lived with my great-aunt and she had all the records from my father's generation. From a young age, I used to like them ballads.
"Growing up and being in the Melody Makers, I was nurtured. I started doing solo work in 2007. Being solo is when things really changed for me. When I recorded 'Mind Control," I was more comfortable with my own music."
Marley now is one of the most-respected reggae musicians in the world. When he record '"Fruit of Life," he used a variety of studios — in Jamaica and around America.
Marley also had a wide array of talented artists performing with him in the studio including Junior Reid, Pitbull, Damian Marley, Iggy Azalea, Kymani Marley, Jo Mersa,  Shaggy, Rick Ross, Painkillah, Bounty Killer, Cobra, Sizzla, Capleton, Wacka Flocka, Busta Rhymes, Konshens, and Twista.
"I didn't have the singers in mind when I wrote the songs — just come from me first," said Marley. "I had the concepts. I'd reach out to other people and see how it works that kind of way. The album evolved."
Marley's live shows feature mostly original material but he also includes songs by his famous father.
Marley said, "Do I perform my dad's songs?  Yes, Mon, I have to. I always open my show with a song by my father. It's a blessing."
Video link for Stephen Marley — https://youtu.be/mOpCL3ggpCQ.
The Fruit of Life Summer Tour, which also features Jo Mersa Marley, Rica Newell, Ranoy Gordon, Rochelle Bradshaw, Nicholas Laraque, and Squidly Cole, will start at 8 p.m. Tickets are $28.50 in advance and $31 at the door.
Puro Instinct — sisters Piper and Skylar Kaplan — are currently touring in support of their sophomore album "Autodrama," which was released last week. The tour will make a stop in the area on July 1 at Johnny Brenda's (1201 North Frankford Avenue, Philadelphia, 215-739-9684, www.johnnybrendas.com).
"We have a lot of fun," said Piper Kaplan, during a phone interview Thursday afternoon from a tour stop in Washington, D.C. "We love being on the road and playing music for our fans. Our live show right now is all 'Autodrama' — and maybe a few covers. Every show will be a little different."
The sisters were born and raised in Hollywood. Everyone in Hollywood has a story and here is Puro Instinct's story.
On a visit to New York, Piper befriended reclusive outsider musician R. Stevie Moore, who showed her that making music shouldn't be intimidating. Full of ideas and inspiration, Piper headed back to L.A., where her 13-year-old sister Sky had been teaching herself guitar since age 10.
Broke and bored, the sisters started jamming on instruments their musician friends had left around their house. It was evident early on that Skylar's trembling guitar would perfectly complement Piper's physical vocals. Mexican Summer Records signed them and released their debut EP "Something About the Chaparrals" in 2009.
After a national tour with Ariel Pink, Puro Instinct released its debut album "Headbangers in Ecstacy."
House producer SFV Acid joined the group for a brief period, and French electro
producer Strip Steve invited the sisters to guest on a 12-inch single "Astral Projection" in 2012.
Puro Instinct toured Australia in 2012 and received rave reviews for their set at the prestigious This is Nowhere Festival in Perth. The sisters ended up spending a month in Australia, where they began recording "Autodrama."
"One of the big differences between the two albums is that we had more to do with the production on the new one," said Skylar. "We had a lot more to say with the production aspect. Also, we didn't have a band playing with us. We used different musicians when we needed them."
Piper said, "The difference in the vibe between the two albums is that we were more experienced this time. We initially recorded everything on our own — on our laptops. Another difference is that you can hear more of our disco influences."
With Skylar's shimmering guitar work and the duo's lovely, harmony-heavy vocals setting the mood, "Autodrama" has the vibe of a warm summer day. Lyrically, it's not as light-spirited as it tells the story of a youth spent in the decay of Hollywood.
According to Piper, "The infrastructure of Hollywood that people have known for years is this inflated egotistical, hedonistic wasteland. There's an awareness of our responsibility to create more meaningful works of art that don't satisfy the immediate thirst of Hollywood popcorn.
"Lyrically, one of my goals is to get into that psychology, to push myself to talk about all the things that hurt me about living in Hollywood. I've never allowed myself to play along because of my values, for better or for worse. What we're going for is pop music to not be about vanity and wealth, but still pop music nonetheless."
The sisters began making music together a few years ago when Piper was 20 and Skylar was 13.
"Skylar plays guitar and I play synths and we both do a lot of production," said Piper. "We totally write together. We're very dialed-in as a creative team. We're psychically in tune with each other. A lot of times, we'll sit down and Sky will have a beat ready. We'll just start jamming and then something congeals.
"We start the recording process on our own. Then, when it's time to lock it in, we go with the big guns — we go into a real studio. With the new album, 85 per cent was done at my home in L.A. and 15 per cent was done at our friend Sam Mehran's studio. He added bass, drums and other plug-ins.
"We recorded a lot of it at one time. Then, it took awhile to get it finished. The record is amazing sonically. Even if people think the songs suck, the mixing is great. We mixed everything at The Magic Shop in New York before it shut down. Eric Gorman mixed it and did a fantastic job. We finished it in February and it came out June 24."
Video link for Puro Instinct — https://youtu.be/EADsRioSM9k.
The show at Johnny Brenda's, which also features Fear of Men and Mercury Girls, will start at 9 p.m. Tickets are $12.
Festive fireworks displays will be presented by several of the area's professional baseball teams throughout the weekend,
The XFINITY Fireworks Show at Citizens Bank Park (1080 Pattison Avenue, Philadelphia, http://philadelphia.phillies.mlb.com) are scheduled for July 1 and 2.
To celebrate America's independence, the Philadelphia Phillies illuminate the sky above Citizens Bank Park following the baseball games against the Kansas City Royals this Friday and Saturday. The fireworks occur 15 minutes after each game.
On July 3 at 7:05, the Wilmington Blue Rocks (Frawley Stadium, 801 Shipyard Drive, Wilmington, Delaware, 302-888-2015, http://www.milb.com) will play the Winston-Salem Dash and then present a fireworks extravaganza after the game. Ticket prices for the game range from $6-$13.
The Reading Fightin' Phillies (First Energy Stadium, 1900 Centre Avenue, Reading, http://www.milb.com) will play the Harrisburg Senators on July 1, 2 and 3 at 6:35 p.m. each night. All three games will be followed by "Mega Blast 10," which is billed as the largest fireworks show in the stadium's history. Ticket prices for the game range from $7-$13.
The Lancaster Barnstormers (Clipper Magazine Stadium, 650 North Prince Street
Lancaster, 717-509-3633, http://www.lancasterbarnstormers.com) will play the Long Island Ducks at 7 p.m. on July 4 and then have a gala fireworks show following the completion of the game. Ticket prices for the game range from $7-$13.
The Lehigh Valley IronPigs (Coca-Cola Park, 1050 IronPigs Way, Allentown, http://www.milb.com) will play the Charlotte Knights on July 1, 2 and 3 at 6:35 p.m. each night. All three games will be followed by gala fireworks displays. Ticket prices for the game range from $7-$20.
Another interesting way to check out a fireworks display is being offered by the Wilmington and Western Railroad (Greenbank Station, 2201 Newport-Gap Pike, Wilmington, Delaware, 302-998-1930, www.wwrr.com).
On July 4, the Wilmington & Western Railroad will run a special "Fireworks Express." Passengers will board at Greenbank Station and the train will depart at 7 p.m. for Hockessin, which is presenting a festive Fourth of July fireworks extravaganza. The excursion takes about four hours. Tickets are $20 for adults, $19 for seniors, and $16 for children (ages 2-12). Children under 2 ride for free.
Amazingly, it's already July. And, the start of the month means that it's time for First Friday events.
When the first Friday of the month comes around, it's a good time to spend the evening in Kennett Square, West Chester or Lancaster.
Kennett Square will celebrate First Friday with its Art Stroll (downtown Kennett Square, http://historickennettsquare.com) from 6-9 p.m. on July 1. The event celebrates the local art scene with special activities in the galleries, shops and restaurants throughout town.  Many of the town's businesses and galleries will stay open late for First Friday.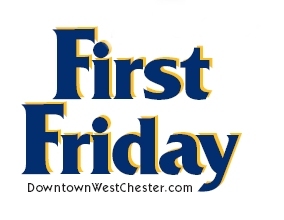 On July 1, West Chester will host its version of First Friday (downtown West Chester, http://www.downtownwestchester.com). First Friday activities will take place all day in the county seat and include great shopping opportunities and delicious food offerings. Stores are open late and many of them feature free refreshments and shopping specials.
As an added attraction, there will be free on-street parking after 5 p.m. The remaining First Fridays in West Chester are scheduled for August 5, September 2, and November 4.
Lancaster also hosts an ambitious First Friday celebration every month. This month's edition of First Friday Lancaster (https://www.facebook.com/FirstFridayLancasterPa) will run from 5-9 p.m. on July 1 in downtown Lancaster.
The event will feature interesting exhibitions at art galleries, artisan studios and museums. There will also be live performances presented in a variety of genres — professional theater, symphony orchestra and performing groups.
Some of the featured galleries are Radiance, Square Halo Gallery, Mulberry Art Studios, Lancaster Galleries, Keystone Art and Culture Center, Freiman Stoltzfus Gallery and CityFolk Gallery.
The West Chester Railroad (Market Street Station, West Chester, 610-430-2233, www.westchesterrr.net) is running its special "Summer Picnic Special" trains every Sunday now through September 18.
The round trip train ride travels to the village of Glen Mills and back and lasts for 90 minutes. During the brief layover in Glen Mills, riders can explore the historic Pennsylvania Railroad station and have a snack in the railroad's picnic grove along the Chester Creek.
Riders can order a boxed lunch when they purchase their tickets online. Sandwich choices are ham and cheese hoagies, turkey and cheese hoagies, and PB&J. All lunches, which are made fresh, come with chips, fruit, drink and cookies.
Additionally, the lunches are packed in a special reusable lunch bag emblazoned with the WCRR logo. Tickets for the train rides are $15 for adults, $13 for children ages 2-12 and free for kids under two.
The Black Walnut Winery (3000 Lincoln Highway, Sadsburyville, 610-857-5566, www.blackwalnutwinery.com) will be celebrating Independence Day Weekend on July 2 and 3 with two days of wine tasting, live music and games such as horseshoes and bocce ball on the lawn.
Back by popular demand is the winery's white peach-strawberry sangria. The summer wine drink is made with Black Walnut's 2010 Blanc Franc. Cheese plates and other snacks — including the infamous Bacon Jams — will be available for purchase.
On July 2, live music will be provided by Good to Go. On July 3, the winery will feature live performances by Casey Alvarez. All activities are free.
The North Museum of Nature and Science (Franklin & Marshall College, 400 College Avenue, Lancaster, 717-291-3941, www.northmuseum.org) will present "Buds & Blooms Weekends" every weekend in July.
Every Saturday and Sunday this month, visitors will be able to participate in a variety of interesting and educational activities as they explore the colorful (and sometimes messy) world of buds and blooms.
Participants can create their own "exploding seed balls," begin their own nature journal, change the color of blooming carnations, learn the process of preserving flowers and discover their artistic side with natural materials.
This is the weekend that one of the summer's most popular annual events gets underway. The Kutztown Folk Festival (Kutztown Fairgrounds, off Route 222, Kutztown, 888-674-6136,www.kutztownfestival.com) opens on July 2 and runs through July 10.
Settlers from Germany played a major role in the early history of Pennsylvania and their influence is still being felt. These pioneers and their customs are honored each summer at a Pennsylvania German folk festival in Kutztown — an event that has been around for more than a half-century and is still growing.
The popular annual event, which is billed as a celebration of Pennsylvania Dutch culture, features traditional crafts, food, music and folk life.
The festival features country auctions, parades and bands, fiddling, live music and dancing, comedy, storytelling and historical seminars. Daily activities include displays of farming and gardening, churches and weddings, folk life, Pennsylvania Dutch dialect and folklore, furniture, spinning and weaving, country cooks and candle making.
The festival also offers non-stop entertainment with country auctions, parades and bands, fiddling, live music and dancing, comedy, storytelling and historical seminars. Additionally, over 200 juried folk artists and traditional American craftsmen will be participating with both sales and demonstrations.
There will also be a lot of attractions for children including puppet shows, make-and-take crafts sessions, visits with baby farm animals, real-life haystacks, story time sessions, a hay maze, sing-alongs and a variety of hands-on activities.
As always, there will be plenty of booths featuring Pennsylvania Dutch food treats and beverages, including family style feasts, shoo-fly pies, sausage sandwiches, pastries, country chicken dinners, strawberry shortcake, funnel cakes, ox roasts, sarsaparilla and chicken potpie.
The festival will open its gates each day at 10 a.m. and run until 8 p.m. on July 3 and 4 and 6 p.m. on July 5. Admission to the festival is $14 for adults, $13 for senior citizens and $5 for students (13-17) with children (12 and under) admitted free.