Also: WCU grad makes good with The Stray Birds
By Denny Dyroff, Staff Writer, The Times
When an American rock band can survive for more than a quarter of a century, it has proven that it has learned how to build a fan base and learned how to make great music to keep that fan base happy and intact.
The Mavericks, who will be performing on June 23 at Fillmore Philadelphia (1100 Canal Street, Philadelphia, 215-309-0150, www.thefillmorephilly.com),  are one of those bands.
The quartet came together in Miami just over 25 years ago and immediately built a strong following with its eclectic mix of rock, country, Latin, rockabilly, standards and cowpunk.
Despite personnel changes, financial difficulties, internal conflicts, a few periods in limbo and a variety of other challenges, The Mavericks are still going strong more than a quarter-century later. Last year, the group just released its eighth studio album "Mono" (The Valory Music Co — Big Machine Label Group).
Now, The Mavericks are still touring in support of their new disc — a tour that brings them to this area for a show this weekend. The current line-up of The Mavericks includes founding members Raul Malo (vocals) and Paul Deakin (drums). Jerry Dale McFadden has been the band's keyboardist since 1994 and guitarist Edie Perez joined in 2003.
After releasing an eponymous album in 2003, the band did a support tour and then split up. From 2006-2010, Malo built a strong solo career and released several albums on his own. In 2011, a reunion, which was eagerly anticipated by fans, took place and The Mavericks have been on a roll ever since.
"What was the catalyst for the reunion," said Perez, during a phone interview Tuesday morning from his home in Nashville, Tennessee. "All of us were feeling — is there something still there? Raul was on his own musical journey. I spent years touring with Dwight Yoakam. It took us some time to get maturity into our lives.
"But, The Mavericks has always been a special thing. The music has gotten a lot richer — a lot more joyous. Still, the biggest reason for the reunion was that we all missed hanging with each other."
Now, they're hanging together a lot.
"It's a glorious day here in Nashville today," said Perez. "We're on our way to the studio today. This far into our career, we're still in pursuit of that track — that thing we've always been pursuing.
"In the last few months, we've been working on a lot of different projects. We're working on a live record — a double-album on vinyl that we're putting the finishing touches on right now. We recorded a lot on tour last fall. This album is for the fans.
"In the midst of doing the live record and all the tour dates, we've also been in the studio working on new tracks for an album that we'll be releasing next year. We've been recording in various places across the country. This started last year."
The Mavericks may not have had a chart-topping hit back in their initial incarnation but they still racked up a lot of impressive accolades — Academy of Country Music Awards' "Top New Vocal Group" (1994) and "Top Vocal Group" (1994 and 1995), Country Music Association Awards' "Vocal Group of the Year" (1995 and 1996) and Grammy Awards' "Best Country Performance By A Duo Or Group With Vocal" (1995).
The Mavericks released their first record on Valory-Big Machine — "In Time" — on February 26, 2013. "Mono" was released two years later almost to the date — February 17, 2015.
A few months ago, The Mavericks took center stage at the Microsoft Theater during the Grammy Awards Premiere Ceremony to perform "All Night Long," which scored a nomination for Best American Roots Song. The Mavericks also were nominated in the Best Americana Album category for "Mono."
While in the studio to record "Mono," the band realized that the songs required a different approach. They felt drawn toward the idea of creating an album that shines through its songwriting and instrumentation in a singular mindset.
So, instead of recording the new album in stereo with all the studio tricks that go along with stereo, the band made the new album in mono — monaural with just one channel. It was an experiment not without risk. But, the final result shows that it was a risk well worth taking.
"We take our creative cues from Raul," said Perez. "We allow his creative energy to blossom. We used an old-school work ethic when we were recording 'Mono.' Now, we're using that same work ethic with our current projects.
"We also have a Christmas project that we're doing for next year. For us, it's important to be motivated — to stay busy as a band and work on our craft. As a band, we live in a wonderland."
Video link for The Mavericks — https://www.youtube.com/watch?v=YsK6vRVEVF0.
The show at the Fillmore will start at 7:30 p.m. Tickets are $45 and $69.
It's not that unusual to see actors attempt to also establish themselves as musicians.
Hugh Laurie ("House") has released two albums of blues music. The Bacon Brothers (with Kevin Bacon) have toured the club circuit a number of times.  Johnny Depp has his band — the Hollywood Vampires.
On the flip side, there now is a group called Jonathan Jackson + Enation — a band that happens to have two brothers who are established actors.
The band includes Jonathan Jackson, a five-time Daytime Emmy Award-winning actor who currently stars as "Avery Barkley" on the show "Nashville," his brother Richard Lee Jackson, who played Ryan Parker on the NBC Saturday morning sitcom "Saved by the Bell: The New Class" and currently a recurring role on the Lifetime drama "Any Day Now,"  and their friend Daniel Sweatt.
Jonathan Jackson + Enation, which has a show on June 23 at the World Café Live (3025 Walnut Street, Philadelphia, 215-222-1400, philly.worldcafelive.com), just released their new EP "Blame-shifter." The new EP was produced by Grammy-nominated producer Greg Archilla. The new songs will also be a part of their next full-length album which will be announced later this year.
"Our dad was a country music performer when we were growing up so music was all around us," said Richard Lee Jackson, during a phone interview Tuesday as the band was heading north from Nashville to start the tour.
"I started playing drums when I was about eight years old. A while later, I performed with my dad, who had a garage band called Scarlet Road. We had gigs in L.A. at big clubs like the Whiskey and the Viper Room.
"My brother started playing guitar when he was eight. At some point, after I had been performing with my dad for awhile, my brother begged me to play together with him in a band. He was 11 and I was 14. Several years later, we met Daniel Sweatt and he joined the band. We started playing original music along with classic rock covers."
The meshing together of the three musicians was an immediate success.
"Right from the start, there was good chemistry when we played together," said Jackson. "Jonathan has always been a songwriter at heart. We had a studio in Washington (State) and made four or five independent records. We were serious about our music and even started our own label — Hilasterion Records.
"We recorded the new EP in Nashville at Chill Hill Studio. Greg (Archilla) is a great producer. We wanted to capture the live visceral energy of our live show. When we were recording, we set up the drums and Jonathan's guitar just like it would be at a show. It definitely helped give that live feeling to the tracks.
"'Blame-shifter' is actually the beginning of our next full-length. We have the back half already in motion. All the songs from 'Blame-shifter' will be on the album. Bothe parts of the album should have a consistent sound because we're using the same producer and mixer."
 Video link for Jonathan Jackson + Enation — https://youtu.be/VgJ7byUxSfU.
The show at the World Café Live, which has Beat Root Revival, as the opening act,  will start at 8 p.m. Tickets are $18.
The Stray Birds, who are performing on June 23 at the 8, have their roots in nearby Lancaster County. But, just like real stray birds, these Stray Birds — Charlie Muench, Maya de Vitry and Oliver Craven — have migrated.
 "I still live in Lancaster but I'm moving to Philadelphia soon," said Muench, during a phone interview Wednesday afternoon from a tour stop in Pawling, New York. "Oliver and Maya have lived in Nashville for a few years now."
Their current flight plan brings them to the area on June 23 for a show at the Ardmore Music Hall (23 East Lancaster Avenue, Ardmore, 610-649-8389, www.ardmoremusic.com).
The trio has its musical roots in acoustic music — Americana, folk and bluegrass. Prior to this year, the band released two albums and two EPs. The most recent album was "Best Medicine" was released in 2014 on Yep Roc Records.
"We're all from Lancaster County," said Muench, who graduated from West Chester University in 2011 with a degree in musical education. "Maya and I went to Hempfield High and Oliver is from Ephrata. Maya and I were in a middle school orchestra together. Oliver and I met through mutual friends. Maya and Oliver were making an EP together in a basement in Lancaster and I played bass on a couple tracks.At the beginning of 2012, it became a three-piece band full time with Maya and Oliver as the songwriters. The band formed around playing their songs along with some traditional Americana, bluegrass and fiddle tunes. I got into bluegrass when I was in college. It started with listening to the Grateful Dead and that led me to Jerry Garcia's other band Old and In the Way. Maya has been playing old-time music with her family for a long time. Oliver was in a family band playing fiddle since his early musical days. The family-oriented nature of the music is great. Before there was recorded music, people would sit around and sing together."
The Stray Birds are ready to unveil their latest recorded work. The band's new album "Magic Fire" is scheduled to be released August 19 on Yep Roc Records.
It was their first project with an outside producer, their first recording with venerable guest musicians, and their first truly collaborative songwriting effort. It is also an album of mosts — the most exciting and engaging music they've ever composed paired with their most outspoken and insightful lyrics yet.
Impressively, the Stray Birds made the record with legendary producer Larry Campbell and one of America's top engineers — Justin Guip.
They went to Milan Hill, New York, a small town outside of Woodstock in the Hudson River Valley, and teamed up with the three-time GRAMMY Award-winning producer, who is best known for his work with artists such as Bob Dylan, Levon Helm, Paul Simon, and Willie Nelson. Guip is another three-time GRAMMY Award-winner who worked with the late Helm.
"We met Larry in New York City a few years ago and stayed in touch," said Muench. "When we were thinking about producers for the new album, he was at the top of the list. We made a phone call and he agreed to do the album with us.
"It wasn't too difficult to arrange a time when we could work together. We booked two weeks in the studio last year after Thanksgiving. It was Justin's studio in the Hudson River Valley.
"We stayed in a little town called Rosendale, which was about 40 minutes away. Justin and his wife made us food and that allowed us t concentrate on the music. It was a retreat-like environment."
The group spent 10 days together exploring and creating the music that would become "Magic Fire."
"We had a lot of the arrangements worked out before we went up there," said Muench. "We had a pretty good idea of how the songs would sound. We weren't going for any particular vibe. We had a lot of genres in mind — pop, country, Americana. The album was recorded live with the vocals layered on later."
Video link for the Stray Birds — https://youtu.be/7et_jJsVWnE.
The show at the Ardmore Music Hall, which has Evie Ladin Band with Keith Terry & Erik Pearson as the opening act, will start at 8 p.m. Tickets are $15.
Other upcoming shows in Ardmore are Swift Technique, Con Brio and Johnny Popcorn on June 24; New Riders of the Purple Sage and Hezekiah Jones on June 25; AM Radio on June 26; The James Brown Dance Party featuring Elise Testone (American Idol), James Casey (Trey Anastasio Band), and Todd Stoops (RAQ) on June 28; and Start Making Sense on June 29.
Nalani & Sarina, 22-year-old twin sisters Nalani and Sarina Bolton from central New Jersey, have been steadily building a rather large fan base in the Delaware Valley and have played a number of varied venues around the area.
The sisters, who are already experienced vocalists, songwriters, and multi-instrumentalists, played MilkBoy Philly (1100 Chestnut Street, Philadelphia, 215- 925-6455, www.milkboyphilly.com) in January and now are making a return appearance at the Center City venue on June 23. On June 24, they will be in Delaware for a show at Grain Craft Bar + Kitchen (270 East Main Street, Newark, 302-737-2931, http://www.grainonmain.com).
Last year, Nalani & Sarina released an impressive debut record titled "Scattered World."
"We did a lot of pre-production at Julian Herzfeld's studio in Wayne," said Nalani, during a recent phone interview. "After we released our last album — 'Lessons Learned' — we just continued to write. We started making demos with Julian last summer.
"Then, we worked on demos ourselves and also with Greg Drew. Greg started off as our vocal coach when we were 16 and just getting started. He's always looked out for us and has been our manager for the last three years."
Sarina said, "We tested all the new songs before we recorded them. We've learned that the best way to test a song is by the audience's reaction. Another test is the way it feels to us as we're playing it.
"If a song works out well live then we know it's a good song to record. We go with the mentality that you have to have 10 songs to get one good one. We're really hard on ourselves.
"We just go and see where a song will take us. We want the song to direct the production. The band that we used in the studio really helped with how the songs sound on the album. We are huge fans of groove and funk and it shows on the new record."
Now, the twins are back in the studio.
 "Our writing has been Stevie Wonder-driven," said Nalani. "We've also been listening a lot to D'Angelo. He's very funky but he has a different style — still old school and very funky. We listen to a lot of different music but James Brown, Stevie Wonder and the Rolling Stones are always in rotation in our car.
"When we're writing songs, there is no real method to our madness. If it's too planned, it doesn't seem natural. We've done most of the recording at Carriages House Studio in Connecticut and we've also done some with Julian at his Tardis Studio in Wayne (PA).
With roots based in rhythm-and-blues, soul and rock, the sisters create vocal harmonies that only twins can make.
"We're sonically alike and there is this telepathy," said Sarina. "We'll be singing a new song and when one of us gravitates to a harmony, the other knows exactly where to go. We've been singing together ever since we were three. Being twin sisters, there was nothing else to do. We started singing professionally when we were 15."
 "Classical music and opera provided good basics for us. Our mom was a folkie so we listened to a lot of folk music when we were young — great songwriters like Leonard Cohen and Bob Dylan. And, we've listened to a lot of classic rock."
Video link for Nalani & Sarina — https://youtu.be/SBpqsaHYaRE.
The show at MilkBoy Philadelphia, which also includes Milano, The Lunar Year, and IVA, will start at 7 p.m. Tickets are $10 in advance and $12 at the door. The show in Newark will run from 9-11:59.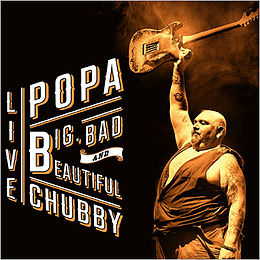 Popa Chubby, one of America's modern-day blues-rock/blues masters, has his home in the same area that the Stray Birds recorded their new disc. And, he has a new album — "Big Bold and Beautiful: Popa Chubby Live," which was released in January on Cleopatra Records.
Back in April, Chubby came to Berks County to perform at the 2016 Berks Jazz Festival in Reading. He liked Berks County so much that he is already up for another visit. On June 24, he will return for a show at Building 24 (1115 Bern Road, Wyomissing, 610-375-2700, bldg24live.com)
"We played Berks County a few months ago and we're coming back," said Popa Chubby, during a phone interview Tuesday from his home in upstate New York. "We've played Buiding 24 and it's a good club. It's a really nice place to hear music."
Actually, Popa Chubby has two new albums.
"I've been working on a new album that should be out in October," said Chubby, who writes, sings and plays electric guitar. "It's called 'I'm the Catfish' and it's about 80 per cent done. And, there will be a 3-D animated video of the title track.
"The album still needs a lot of work. With me, it's a process. I have to let stuff breathe for awhile. I'm a perfectionist. At this point, I'm really out to make something the way I want — something I think is great. I have my own studio and that really helps. It helps me with the creative process.
"I have a background in recording. I worked as an engineer and I started out working with tape. It's all digital now — but I have an analog way of getting in and an analog way of getting out. The best music for me comes from not making music. It comes from me jamming with myself."
For now, Popa Chubby is playing with his band arther than jamming with himself.
"I'm still working the double live record," said Chubby. "It's a really great representation of Popa Chubby live — a lot of career highlights. It is three hours long with 28 tracks. We recorded it at four shows in France. I like to gve people real muasic. This album is nothing but four musicians playing at the top of thjeir gasme foer gour nights."
Video link for Popa Chubby — https://youtu.be/pj_6r0FNQuE.
The show at Building 24 will start at 7:30 p.m. Tickets are $25.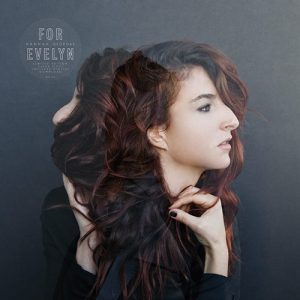 It's takes less that 30 seconds of listening to Hannah Georgas' new album "For Evelyn" to realize that your ears are in for something special. The Canadian singer-songwriter-electronic artist has again delivered an album that sonically stands head and shoulders above much of what is being recorded today.
Georgas will be in the area for a live show at Underground Arts (1200 Callowhill Street, Philadelphia, http://undergroundarts.org) on June 24 — the same day "For Evelyn" is being released on Dine Alone Records.
"I wrote the record in Vancouver," said Georgas, during a phone interview Monday as she travelled between tour stops in Portland, Maine and Providence, Rhode Island. "I started writing for it in December 2014.
 "Then, I went to Toronto last May. I started working on it with my producer. It was six months on and off. I also did some work on my own. I didn't finish it until January this year."
Named after Georgas' "compassionate, patient, kind and beautiful" 98-year-old grandmother, "For Evelyn" was produced by Graham Walsh, mixed by Nicolas Vernhes and features collaborations with Ryan Guldemond and Andy Shauf.
"My method of songwriting varies," said Georgas, who was nominated in the categories of Best New Artist of the Year and Songwriter of the Year at the 2011 Juno Awards. "The natural tendency — I'll get a melody in my head. Or, when I'm inspired, I'll write down thoughts. I'll develop lyrics and melodies and then head into an instrument.
"The most natural way is to be inspired by a lyric and then the melody comes along. With this record, everything was written on keyboards first. In the past, I'd fiddle around on guitar. For this album, I wanted to stay with keyboards and that informed the melodic feel."
Since her debut in 2009, Georgas has released two full-length albums — "This is Good"  in 2010 and "Hannah Georgas" in 2012 — and has had music featured on HBO's "Girls."
"I'm just constantly challenging myself to be better and to progress," said Georgas, who also was nominated for Songwriter of the Year and Alternative Album of the Year at the 2013 Juno Awards.
"I feel like this is a progression. I wanted to flesh out the demos more. There are songs that had a strong vision before I brought them to Graham (Walsh). Listening to the album now, I think it's definitely a progression from the last record.
"In my live shows right now, I'm playing mostly songs from 'For Evelyn.' I also play a few tracks from my last record but it's mostly the new material."
Video link for Hannah Georgas — https://www.youtube.com/watch?v=L9w7WKEZddU.
The show at Underground Arts, which also features Boy & Bear, will start at 8 p.m. Tickets are $18.
On June 24, the Colonial Theatre (Bridge Street, Phoenixville, 610- 917-1228, www.thecolonialtheatre.com) will host a return visit from medium Kim Russo.
When Russo, who is also known as Kim The Happy Medium, arrives in Chester County, she will have something new — a brand-new book titled "The Happy Medium
Life Lessons From The Other Side."
"My new book just came out," said Russo, during a phone interview Tuesday from her home in Long Island. "People want to hear my story.
"I'm very excited to share that with the world. I also provide answers to questions about paranormal activities. I think I packed a lot of information into this book. I'm very pleased with the response it's been getting.
"I actually had a very short deadline — three months to write the book. I finished writing the book last winter. It was a long process. It just came out on May 24 and I've already done a lot of book signing events. Now, I'm about to fly to California to be on Entertainment Tonight."
Russo is currently the host of the weekly running series "The Haunting Of…" on The LMN channel. She has appeared on A & E's hit show, "Paranormal State" and the hit TV show "Psychic Kids". She has also appeared on The Biography Channel's "Celebrity Ghost Stories" featuring the country music legend Loretta Lynn.
Russo has been able to see the world of spirit since she was a young child.
"I was around nine years old when it started to happen," said Russo. "I just remember having a crowd at the foot of my bed. There were men in black suits and fedoras and women in long black dress with laces on their heads. They had distinct faces — and distinct positions where they stood every time.
"My sister and I shared a room. There was a street light outside our room that allowed me to see these apparitions. My sister never saw them but she said she did feel a presence. That house was in Ozone Park in Queens (NY).
"Then, our family moved to Long Island. What was weird was that the spirits followed me. They were with me during the day. I could feel them with me when I walked to school. During my teenage years — the older I got, it was getting less and less."
But, it was a case of gone but not forgotten.
"I never thought much about it during my dating years. During my child-bearing years, it was as quiet as can be.
"My husband and I moved back to that original house in Ozone Park and there were no spirits. Then, we moved to Long Island. After I had my third child, spirits came back — but not the same group. There were all kinds and they were insistent.
"I saw an apparition of a 13-year-old girl — not solid but I saw everything. She didn't speak but I heard what she was telling me. She was from New Jersey and had died in a house fire. She said — you need to tell my parents I'm O.K. Then, when she turned, I saw that her whole face was charred on one side.
"From that point on, there have been floods of people. I don't see them all but I hear them all. I learned a lot about apparitions and did a lot of research."
Since then, Russo has been put through a battery of tests and has become a Certified Medium by The Forever Family Foundation and The Windbridge Institute for Applied Research in Human Potential. This foundation is dedicated and committed to proving the existence of life after death by integrating mediumship along with scientific studies.
"In my shows, I do readings," said Russo. "I can look at people and find the conduit. I might have to use an alternate but I rarely have trouble connecting. I interview the spirit and give the person getting the reading something to identify with. At times, I connect with someone they're not expecting.
"I go out onstage and warm up the audience to get the vibration up. The work that I do depends a lot on trust. I talk about whatever moves me that day. I don't ever plan it. It's always different. Once I get the audience comfortable, I take the microphone and walk through the audience.
"I allow the person getting the reading to stand up. I want the audience to know that there is no way Kim could have known about that family. If I weren't authentic, there is no way I could pull it off day-in and day-out. It's a demonstration of spirit communication."
Russo has been given insight into what transpires on the other side.
"Time is not linear in the other world," said Russo. "There are several levels and dominions where souls go after they leave the body. Most of the energies I discover are earthbound. There are some who haven't gone in the light. A lot of time, spirits are earthbound and it's of their own doing. But, most people do go into the light. I've studied a lot about near-death experiences too."
Video link for Kim Russo — https://youtu.be/m6vs-VcwC9o.
The show at the Colonial will start at 8 p.m. Tickets are $38 and $43.
Kennett Flash (102 Sycamore Alley, Kennett Square, 484-732-8295, http://www.kennettflash.org) will present Ben Arnold and Davey Dickens Jr. on June 23, Trespass – The Music of Genesis – Featuring a tribute to the 40th anniversary of "A Trick of the Tail" on June 25 and Open Jam with Davey Dickens & The Troubadours on June 26.
The Steel City Coffee House (203 Bridge Street, Phoenixville, 610-933-4043, www.steelcitycoffeehouse.com) will host Ari Heist with Brian Dunne on June 24, Jonathan Edwards on June 25 and The Doubleclicks on June 26.
Chaplin's (66 North Main Street, Spring City, 610-792-4110, http://chaplinslive.com) will present The Odyssey, Second Cadance, and Zack Van Sant on June 24 and Joint Custody Tour: CPTime & R.O.B. Axe Limbert on June 25.
Doc Watson's Public House (150 North Pottstown Pike, Exton, 610-524-2424, docwatsonspublichouse.com) will host Tommy Froelich Trio on June 24 and SLING SHOT on June 25.
Valley Forge Casino (1160 First Avenue, King of Prussia, 610-354-8118, www.vfcasino.com) will present Hot D on June 25.
The Sellersville Theater (24 West Temple Avenue, Sellersville, 215-257-5808, www.st94.com) will have Pat Travers Band and Power Of Three on June 23, Professor Louie & The Crowmatix and Craig Thatcher & Nyke on June 24, Garland Jeffreys  and Greg Sover on June 25 and Dangermuffin on June 26.