The curse of 'Mom hair,' green eyebrows and why your little piggies need love
By Kelly Hockenberry, Columnist, UnionvilleTimes.com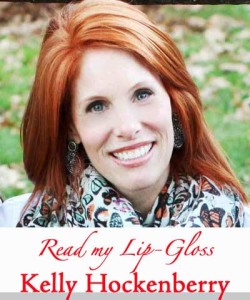 Happy Mother's Day! May the next 24 hours consist of ZERO cooking, cleaning or carpooling!
I promised last week that I had enough great beauty advice from very smart ladies to spill over into two columns. And, I shall deliver.
EYEBROWS: Even though I am a redhead, I have bleach blonde eyebrows. And, in the summer (for the entirety of my childhood and, sadly, my adolescence), they turned a lovely mint green courtesy of too much time in overly chlorinated swimming pools. Hot, right? Totally.
I had never really focused on my (obviously heinous) brows until I was confronted by a "make-up professional" at the Clinique counter a week before my wedding demanding to know "what I planned on doing about my eyebrow situation. " Cue the brow pencil.
Your eyebrows are the frame of your entire face. Sounds dramatic, I know. But, it's so true! They need to be waxed or plucked or threaded to a perfect arch.  And, they should be one to two shades darker than your hair color. I promise that a well groomed brow will take years off of your face. Try it.
A STYLISH HAIRCUT/COLOR: Actually, the advice was "NO MOM HAIR" and I enthusiastically agree!
What is "Mom hair"? You know… that ambiguous mid-length bob that is usually pulled back in a scrunchie (I SHUDDER to write the word!)
Do not be afraid to experiment with your hair!  I completely disagree with people who say that when you reach a certain age you can't have long hair. WRONG. However, if you are constantly pulling your hair back because you don't want to take the time to style it, cut it! Go up to that girl whose hair you have been pining for and ask where she gets her hair cut! DO IT! She will be flattered and you will be on your way to some rockin' locks.
OK, now the controversy. I personally think that anyone under the age of 60 should color their gray. (I'm ducking…but, who is coming after me in my office?) Otherwise, it makes you look ten years older than you are. Agree to disagree. BUT, if you are ever lucky enough to be pulled from an audience and given a make-over, I will EAT MY SHOE if they don't slap some color on that head. Eat. My. Shoe.
EXERCISE: It is SO true that the more you work out, the better you look. Exercising on a regular basis not only keeps you healthy, it makes you pretty.  There is nothing vain about taking an hour for you every day to do some sort of physical activity. It will help keep you sane, too!
If exercise is something that you struggle with, recruit a friend! Motivate each other! Join the Y! You can meet new friends, take great classes and drink the delicious coffee! OK, the last one, not so much….but, pep rally is complete! (I just did a cartwheel)
PAINT YOUR TOENAILS: This one cracked me up! But, I agree! Let's face it, feet are ugly. And, having scraggly toenails is just a no-no. I had a rather vigorous debate with friends about the acceptability of the French manicure as a pedicure option. Overwhelmingly, the opinion was that toes should be brightly colored.
Can you believe my mother has never had a pedicure? That is changing as you read this, my friends. Happy Mother's Day to Jackie! If you have never had one, you owe it to yourself to indulge. It is a little slice of heaven.
In conclusion, we all have little nuggets of great beauty advice that we have learned over the years. Some are tried and true, others are trendy and fleeting. The bottom line? Fashion evolves, but, being stylish is FOREVER.  Share this article with a friend.
You know what they say: it takes a village of fashionable women to make a pretty village….or, something like that.
Happy Mother's Day 🙂