Six great options to consider for Mothers Day
By Kelly Hockenberry, Columnist, The Times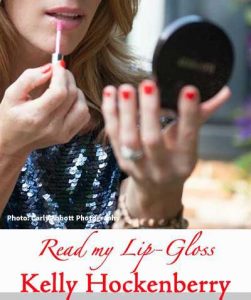 Hey! Sorry that I missed contributing my weekly article last Sunday (did you even notice?!?…please, say yes) but my last big semester in grad school is wrapping up and I have been absolutely MISERABLE and overwhelmed. Thankfully, there is a light at the end of the tunnel (that I'm keeping my fingers crossed is not an oncoming train).
You know what else is perking me up? Mother's Day is next weekend and we all know how much I love suggesting presents (must­haves, in my book). My current favs are…
Chrissy Teigen's Cravings Cookbook­ I looooove a good cookbook and this one does not disappoint. Let's be honest, it is pretty much the polar opposite of anything that Gwyneth Paltrow would make for her children….but, who cares? The recipes sound AH­MAZING. What's not to like about French Toast Casserole with Salted Frosted Flake Topping? Really? SOLD. Order here:
Mr. Coffee Cafe Barista­ I love coffee. My mom loves coffee. We like ours sweet and frothy (aka: NOT black). I think this coffee machine is the coolest thing and it would fit beautifully on my kitchen counter. It froths milk, people. THAT is huge, in my opinion. Does anyone have this? Buy it here:

http://bit.ly/1RMtJpk
Funny Tea Towels on Etsy­ Alright, for the amount of time that all mothers spend in the kitchen, it should be a space that reflects us. Etsy always delivers when you are searching for something quirky and fun. Isn't this towel cute? Get it here:

http://etsy.me/23eEBB5
Dogeared Re­Usable Bag­ I have the best of intentions when I go to Trader Joe's and see all of the organized women standing in line at the checkout with their cloth, market totes. But, the truth is, I bag my stuff in one of the paper bags and hang my head in shame. Well, I won't have to if I get one of these! Available right down the road at Houppette in Kennett Square: 101 W. State Street
Jo Malone Wild Bluebell Perfume­ I love to switch my fragrance when the weather changes. Finding a scent that lasts, but isn't overpowering, is difficult to find. This Wild Bluebell perfume is so light and springlike, it makes me happy. Find it here:

http://bit.ly/1O1fryB
Gorjana Mini + Me­ How sweet is this necklace set? I love the idea of keeping one and giving the other as a gift! These pieces are perfect to throw on and wear everyday. Buy yours at No.109 Shop (a few doors down from Houppette) at 109 W. State Street, Kennett Square.
I hope that I have given you a few options for Mom. Make sure to include a little bouquet of flowers and a nice card. She's worth it.
Happy Weekend!
xoxo