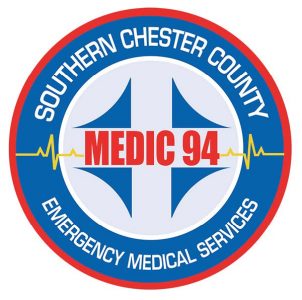 JENNERSVILLE — The Southern Chester County Emergency Medical Services Inc. – MEDIC 94 will be presenting the second annual Dr. Gregory DeSimone Memorial Scholarship at the Jennersville Regional Hospital on Thursday May 5. The noontime ceremony will include the scholarship presentation along with a short program and lunch.
This year's recipient, Lyndsey Chandler is a 2012 graduate of the Avon Grove High School and a 2015 graduate of Penn State University. Lyndsey also is an emergency medical technician with Penn State University EMS and was a former patient transport volunteer at Jennersville Regional Hospital. She will enter the Pennsylvania College of Osteopathic Medicine's Physician Assistant Program in June.
The annual Dr. Gregory DeSimone Memorial Scholarship is presented to a student in an accredited Physician Assistant program. Dr. Gregory DeSimone served as the Jennersville Regional Hospital and Southern Chester County EMS Medical Director from 1990 until his passing in 2013. The Friends of Dr. DeSimone, made up of emergency department staff and SCCEMS paramedics organized the 5k race and scholarship in his memory. The scholarship funding is obtained from proceeds from the annual Race Through The Grapes 5K that is held annually at the Paradocx Vineyard.
The 2016 Race Through The Grapes 5k will be held on the 15th of October at the vineyard.