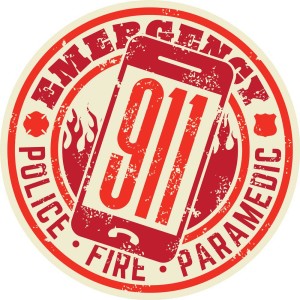 Rep. Steve Barrar (R-160), majority chairman of the House Veterans Affairs and Emergency Preparedness Committee, this week hosted a public hearing on legislation that would allow people of the Commonwealth to receive health care services in their homes.
"In the spirit of providing more beneficial services to Pennsylvania residents while also pursuing a cost savings, Rep. Ryan Bizzarro of Erie County and a member of the committee was present for the public hearing on his bill," Barrar said. "Community paramedicine services have the opportunity to enhance the quality of life for people; we want to make sure the bill is well-crafted so it helps as many people as possible." 
The legislation would make it possible for people to receive follow-up health care services in their homes after a hospital visit. They would also be able to receive care as needed to address chronic diseases and conditions such as diabetes.
During the hearing, Barrar and committee members heard testimony from stakeholders representing health care, insurance and emergency care industries. Representatives from the Ambulance Association of Pennsylvania and the Pennsylvania Professional Fire Fighters Association also provided testimony.
The groups were all supportive of the bill, citing that savings could be realized while providing care to patients who do not qualify for other services if the people who are more likely to contact 911 can be identified and engaged before they call for help.
"Our analysis indicates that we have generated a net savings to the health care system and insurers of more than $1 million in changing the care of just 200 patients," said Dr. Dan Swayze, vice president/chief operating officer for the Center of Emergency Medicine of Western Pennsylvania Inc. "Further savings will be uncovered when we figure out why super-users of the system keep calling 911."
Betty Lou Schau of EmergyCare spoke of a patient with uncontrolled diabetes who made numerous calls to 911 and trips to the emergency room for his low blood sugar. Before joining EmergyCare's program, he was transported to the hospital 16 times in a single month. After 30 days of enrollment in the community paramedicine program, his calls to 911 and visits to the emergency room dropped to zero. 
The bill being reviewed at the hearing would be complemented by a bill drafted by Barrar. House Bill 339 would require insurers to reimburse for services provided when an individual receives emergency treatment from an ambulance, but is not transported to the hospital. With the passage of these two bills, individuals would be eligible to pay only a co-pay after receiving follow-up health care services at their home after a hospital visit.
"Based on the hearing, the committee has a clearer picture of how to advance. By better clarifying the language of the bill, we can move toward standardizing the services that we hope to make available in the Commonwealth – ensuring that residents across the state receive the same high level of care," Barrar said. "Today was the beginning of a health conversation, and I thank everyone for the information and viewpoints that they shared."