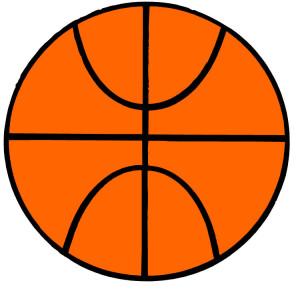 There's nothing quite like the thrill and exhilaration of making a half-court shot – especially when the pressure is on. Just ask Richie Hamilton of Eddystone, who recently won $5,000 for swishing a long-distance shot at Jim Sipala's Kia of West Chester dealership.
In recognition of the NCAA College Basketball Men's Division I championships held each year in March, Kia of West Chester brought a basketball hoop to their outside lot. Measuring the distance for a half-court attempt, they allowed each customer purchasing a vehicle one attempt to make a basket and win the $5,000. Hamilton took full advantage of this opportunity, draining the shot without even touching the rim!
Once Hamilton picked out his 2013 Kia Optima, he was all set for his date with destiny. "They let me have one practice shot, and I came close. That allowed me to make adjustments," said Hamilton. "I work at the post office where we sort mail, and sometimes we toss non-fragile mail from one part of the mail room to another. I think that helped me know what to do."
Hamilton says he had such a great experience at the dealership he would have been perfectly happy even if he didn't make the long-range shot. "Cody (Hahn), my sales guy, was getting everyone to cheer for me, and my mother was talking to my sister on her phone when I took the shot. She hung up on her when the ball went through the net – and she started screaming for joy."
Kia of West Chester owner Jim Sipala couldn't be happier for Hamilton. "I guess you could say we had a bit of Madness in March of our own here at the dealership," he said with a laugh.