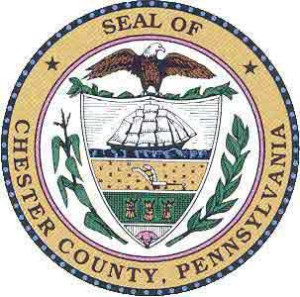 WEST CHESTER — The federal government has granted disaster assistance to reimburse Chester County and Chester County municipalities for costs associated with the response to the winter storm of January 22 and 23.
Chester County submitted a request for $3,553,431.00 which included the cost estimated to deal with the snow removal from municipalities and other government agencies. The federal disaster assistance will reimburse $2,665,073.00, 75 percent of the amount requested.
Chester County Commissioners Terence Farrell, Kathi Cozzone and Michelle Kichline are urging all county municipalities to take advantage of the reimbursement and complete the necessary documentation.
The next step will be an applicant briefing to explain the process.  The briefing will occur sometime in the next couple weeks.  A public announcement will be made when the meeting is scheduled. Then, staff from the Pennsylvania Emergency Management Agency will hold meetings with applicants to review all application documentation before forwarding it to the Federal Emergency Management Agency. The process is expected to take several weeks, and all reimbursements are handled electronically.
Chester County is one of 23 Pennsylvania counties covered in the disaster declaration. The counties are: Adams, Bedford, Berks, Blair, Bucks, Chester, Cumberland, Dauphin, Fayette, Franklin, Fulton, Juniata, Lancaster, Lebanon, Lehigh, Montgomery, Northampton, Perry, Philadelphia, Schuylkill, Somerset, Westmoreland, and York.
Reimbursement can be obtained of not less than 75 percent of the eligible costs for emergency work and repairing or replacing damaged public facilities, such as roads, bridges, utilities, buildings, schools, recreational areas and similar publicly owned property, as well as certain private non-profit organizations engaged in community service activities.
Also, reimbursement can be obtained of not less than 75 percent of the eligible costs for removing debris from public areas and for emergency measures taken to save lives and protect property and public health. Emergency protective measures assistance is available to the commonwealth and eligible local governments on a cost-sharing basis for emergency protective measures, including snow assistance, for a continuous 48-hour period during or proximate to the incident period.