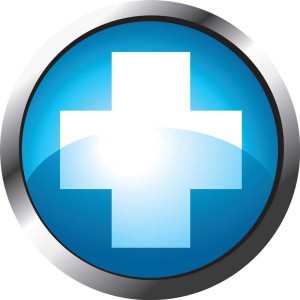 Chester County has once again been ranked overall as the healthiest county in Pennsylvania according to a study released today by the University of Wisconsin and the Robert Wood Johnson Foundation.
The study placed Chester County at the top of the Health Outcomes category, relating to length and quality of life, and number two in Health Factors which include health behaviors, clinical care, social and economic factors and physical environment.  
The County Health Rankings, a collaboration between the Robert Wood Johnson Foundation and the University of Wisconsin Population Health Institute, compare counties within each state on more than 30 factors that impact health, including such social determinants as education, jobs, housing, exercise, commuting times and more. Now in its seventh year, counties can get a snapshot of how healthy their residents are by comparing their overall health and the factors that influence their health, with other counties in their state.
The report is designed to allow counties to determine where they are doing well and where they need to improve.
Local officials said they were proud of the county's residents and the local health care community in showing such leadership.
"This recognition demonstrates that Chester County is a community ahead of the curve," Chester County Commissioners' Chair Terence Farrell said. "The leadership of our Health Department, the network of hospitals, healthcare providers, health clinics, social service-related non-profit organizations, and our environmental stewardship and recreational resources, all add up to a recognition as number one when it comes to a healthy quality of life."
Still, work remains to be done, they said.
"We understand how important it is to review all of the conditions that impact the well-being of our residents – from treatment and prevention of, and education on health issues, to the impact of jobs, housing, schooling, transportation, and exercise," Commissioner Kathi Cozzone said. "Our top ranking indicates that we're doing many things right, but we will continue to address those areas where we know we can improve."
County officials did not that health and related services remain a major part of the county's strategic planning process.
"It is no coincidence that Chester County's strategic plan includes a priority on Health, Human Services and the Environment, with goals that address the health factors identified in the County Health Rankings study," Commissioner Michelle Kichline said. "In addition, our RoadMAPP to Health – a county-wide collaborative effort to assess our residents' health and identify and address health-related social service needs – is currently engaged in a long term community health improvement plan."
Details of the 2016 County Health Rankings Report are posted on the Chester County Health Department website, www.chesco.org/healthycounty.