Pointing fingers about why Sharon Parker is retiring seems counter-productive
By Mike McGann, Editor, UnionvilleTimes.com
It didn't take long for it to happen. Fingers were being pointed about why Sharon Parker decided it was time to retire only minutes after she announced her intention Monday night to leave the Unionville-Chadds Ford School District later this year.
A new, more fiscally conscious group of board members is now under attack here and elsewhere for driving Parker out, while others are celebrating as if it was Bastille Day.
In fact, neither are entirely fair.
I think too many people have discounted her "wanting to spend more time with her family" claim as the primary motivation, if only because it is so often used in corporate environments to explain a forced resignation.
But speaking with Parker Monday night after the meeting, I could see a certain amount of fatigue in her manner and got a sense that she really meant what she was saying. The 60- to 80-hour weeks are draining. And no matter the situation, the superintendent of any school district is a lightning rod for criticism.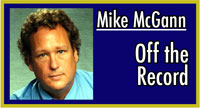 I know it can be a rough job, my late mother-in-law, Liane Heydt, was director of curriculum in the Pottstown School District and similarly retired to spend time and travel with her grandchildren. Although she continued to work on a freelance basis for the state Department of Education, she was able to take her oldest grandchildren on trips, and enjoy quality time with her youngest grandkids, before we lost her in 2009.
There's no doubt in my mind that the spectre of diminishing time and family needs were central to Parker's decision making here. There's no way I would argue with that, either. A decade ago, I walked away from being Editor-In-Chief of a national consumer technology magazine — and 60- to 80-hours a week and tens of thousands of miles of travel a year — because two six-week olds needed a dad at home.
Do I think there were other issues? Sure. I have no illusions that everything was sweetness and light behind closed doors — the fact that the board last year had to publicly refute rumors that they were about to fire Parker, suggests that there might well have been some friction. The fact that it stayed behind closed doors, indicates, at least to me, that it never got out of hand — I've seen and written about melt downs in other districts that have gone sideways, and publicly so.
Maybe bigger than any local issue in her thinking was the changing and frankly unpredictable nature of things in Harrisburg. At times, it almost seems like no matter how well run a district is, no matter how well an administrative team plans, Harrisburg comes up with an uncomfortable monkey wrench, usually more driven by political considerations than good education. It would be hard to blame her for feeling like even if she gave body and soul to it, running a school district is becoming more a Sisyphus-like task and she reached a point where she feels it's time to step aside and let someone else take over.
Like her or not — and to be sure her five-year run at the helm has not been without controversy, most notably the Unionville High School renovation project — she's going to be a tough act to follow. Without doubt, she has been a presence — literally and figuratively. I've covered my share of school superintendents over the years, but Parker has been the one who shows up the most. Event after event, there'd she be — a very public symbol of the Unionville schools. And yeah, she's a little larger than life — someone whose personality can fill a room at times.
And it's hard to argue with the results: Unionville remains an elite school district in the state and our kids get an exceptional education.
I think we should take her at her word and as she suggests, pull together and be ready to support her successor. The times ahead are going to be challenging, no matter who leads the Unionville school district and pointing fingers now seems to offer nothing beyond dividing the community.