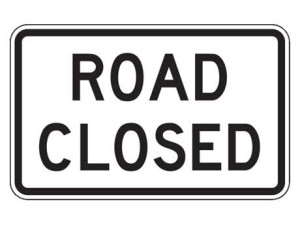 Brandywine Creek Road is scheduled to close between Harvey Bridge Road and Route 162 (Embreeville Road) in Newlin, on Monday, March 14, through Wednesday, March 16, from 7 AM to 5 PM, for core boring, the Pennsylvania Department of Transportation (PennDOT) announced.
During construction, Brandywine Creek Road through traffic will be detoured over Harvey Bridge Road and Route 162 (Embreeville Road). Local access will be maintained up to the construction zone. Motorists are advised to allow extra time when traveling through the area.
Motorists can check conditions on more than 40,000 roadway miles by visiting www.511PA.com. 511PA, which is free and available 24 hours a day, provides traffic delay warnings, weather forecasts, traffic speed information and access to more than 770 traffic cameras.
511PA is also available through a smartphone application for iPhone and Android devices, by calling 5-1-1, or by following regional twitter alerts accessible on the 511PA website.
For more PennDOT information, visit www.penndot.gov. Follow Local PennDOT Information on Twitter at www.twitter.com/511PAPhilly, and follow the department on Facebook at www.facebook.com/pennsylvaniadepartmentoftransportation and Instagram at www.instagram.com/pennsylvaniadot.