Kennett Run and Mushroom Cap Half Marathon approved
By Karen Cresta, Staff Writer, The Times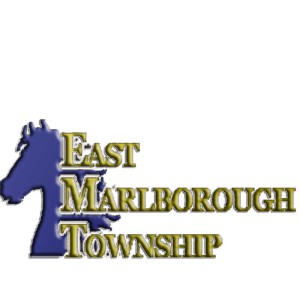 EAST MARLBOROUGH – Sketch plans for 20 single-family dwellings where R.P. Nurseries is located on Route 82 and Phase II for 13 additional townhouses by Bentley Homes at Walnut Walk were presented to East Marlborough Township Board of Supervisors on Monday night.
Both plans were approved after discussions about the roundabouts and on-street parking were discussed for the Pratt property on the East side of the Route 82 site and clarification presented for plans for Phase II for Walnut Walk.
The 31-acre Pratt property (5 acres will maintain the existing nursery) will be subdivided into 20 lots at about 10,000 square feet per lot for two-story homes with two-car garages and ample driveways for two-car parking. The two roundabouts on the main street will include rain gardens and additional on-street parking for overflow that will be located on one side of the private road. The HOA will be responsible for all maintenance.
Board members mentioned concerns about adequate overflow for on-street parking and keeping the existing nursery trees. Tim Jones of Montchanin Properties assured the board that parking was adequate with the garage and driveways and that widening the road would only increase impervious coverage and create more water runoff. He also ensured the board that the goal was to keep and/or relocate as many nursery trees as possible and landscaping plans would include them and other plantings as necessitated.
Jones addressed a neighboring property owner's concern that headlights from the roundabouts and unsightly backs of homes would be visible from his property. Landscaping plans that aren't finished and evolving will take the concerns into consideration. Engineering studies are underway and a start date for construction have not been set as of yet.
Jones stated, "We are just beginning our work."
A representative from Bentley Homes presented the preliminary plan for Walnut Walk's Phase II that includes the Reed Historical Home lot and adding an additional 13 homes to the 52 approved townhome units – for a total of 73 units. Phase 1 has 21 townhomes and some are up for sale. All board members (4-1 vote) except for the newest member, Christine Kimmel, approved the new plans.
Roadmaster Dennis Mellinger will be discussing road damage from heavy construction trucks with Bentley Homes.
The board also approved the 2016 Kennett Run and details for road closures, insurance certificates and emergency services were addressed.
A new half marathon organized by a non-profit organization, Run2Shine, presented its new route to avoid Route 1, Route 926 and Route 82 as the board previously requested. The Kennett Square Mushroom Cap Half Marathon, as it was named, will only cross over Route 926 to allow for brief road closure. Organizers for the race were happy to report that the alternate route will be less invasive to the East Marlborough Township but runners will still enjoy the beauty of the township roads – such as Wollaston Road.
Board member Robert Weer objected to the nine miles and 70 percent of the race being in East Marlborough versus Kennett Township. He stated that they have an "obligation to East Marlborough residents' safety" and it is an "inconvenience for residents."
The organizers of the event countered his objections by stating that the proceeds from the race will be giving back to local businesses and bringing awareness to them.   Organizers met with board chairman Richard Hannum, board member Eddie Caudill and Chief Clarke to minimize the impact on the township's residents. The final approval was granted in a 4-1 vote, with Weer being opposed.
Finally, the board approved Wal-Mart's request to have a temporary outdoor Garden Center on the East side of the building from April 1 to July 31. This same plan was approved last season. It was met with opposition from Weer and board member John Sarro who claimed that the grocery expansion was done (and consequently Super Fresh was now out of business) after it was agreed that Walmart would not expand the Garden Center in lieu of the grocery area in the store. The final approval was given, with a vote of 3-2.