Before and the after the snowstorm, fun things to do when shoveling gets old
By Denny Dyroff, Staff Writer, The Times
If you're trying to figure out what to do this weekend — assuming the weather forecasts are correct — all you need do is open your door anytime on Saturday. The answer to the "what to do" question will be "dealing with a blizzard."
Fortunately, some of the special activities scheduled to take place this weekend will start before the snow arrives and continue after the bothersome white stuff has stopped falling.
If you're into hot cars, then cold days probably won't slow you down — and snowy roads won't keep you from your date with all things motorsports this weekend.
The 30th Annual Motorsports Race Car & Trade Show will run from January 22-24 at the Greater Philadelphia Expo Center (100 Station Road, Oaks, 609-888-3618, www.aarn.com).
The huge annual event will feature close to 300,000 square feet of exhibition space devoted to auto racing, street rods and everything else related to motorsports. There will be hundreds of exhibits, a full schedule of informative seminars and personal appearances by a wide array of racing legends.
There will be more than 200 motorsports vehicles of all types on exhibit. A number of area speedways will have displays at the show and offer a great opportunity for fans to meet some of their standout performers and pick up a schedule of events for the 2016 season.
More than 600 exhibit booths featuring 400-plus racing dealers, hardcore manufacturers of racing equipment and more will be part of the huge show, which is billed as the biggest and best of its type in the Northeastern and Mid-Atlantic states.
Some of the featured seminar topics will be "The Basics of Racing," "Sprint Car Help and Q-and-A," "What You Need To Know About Racing Shocks," "Taking Photos at the Track" and "Fast To The Finish In An Asphalt Modified."
Show attendees will have the opportunity to meet and collect autographs from well known figures in motorsports, including NASCAR Sprint Cup driver Kyle Larson, retired NASCAR Sprint Cup driver John Andretti and his son Sprint Car driver Jarrett Andretti.
Another annual fan favorite at the annual show is the Ms. Motorsports Pageant, which is scheduled for Saturday evening. As an added attraction, there will be autograph sessions with Ms. Motorsports 2015 Shelby Harper and a number of the 2016 contestants.
Show hours are 2-9 p.m. on January 22, 11 a.m.-9 p.m. on January 23 and 11 a.m.-4 p.m. on January 24. Tickets for adults are $14 daily or $30 for three-day pass. Tickets for children (ages 6-12) are $5 daily or $10 for three-day pass.
The Blue Cross RiverRink Winterfest, which is running now through February 14 at RiverRink (Delaware Avenue at Walnut Street, Philadelphia, 215-925-RINK, www.riverrink.com), is featuring a special event this weekend — the site's popular annual "Brewfest."
"Brewfest," which is scheduled for January 23 and 24, features a variety of free events, including beer talks, instruction on home brewing and screenings of films and television shows that are considered "beer-centric."
Unquestionably, the biggest draw will be generated by a number of regional breweries that will be giving out samples of some of their best beers — Evil Genius, Forgotten Boardwalk and Dock Street Brewing on Saturday from 1-4 p.m.; Weyerbacher, Cape May Brewing Company and Evil Genius on Saturday from 5-8 p.m.; and Sly Fox, Heavy Seas and Jacks Cider on Sunday from 1-4 p.m.
The event will also mark the introduction of a new Winterfest collaboration beer — Lodge Cabin Lager. The German-style festbier has been brewed by Sly Fox Brewing Company just for the winter riverside destination.
Open seven days a week, the Blue Cross RiverRink Winterfest is an immersive winter-themed experience with a popular bar and restaurant called The Lodge, winter beer garden-style landscaping, a brand-new light show, and a retail shopping experience from Art Star Gallery & Boutique.
The outdoor rink's hours are 1-10:30 p.m. Mondays through Thursdays, 1 p.m.-12:30 a.m. on Fridays, 11 a.m.-12:30 a.m. on Saturdays and 11 a.m.-10:30 p.m. on Sundays. Skating admission prices are $13 and include skate rental.
The largest family of flowering plants is the orchid — a flower that is acclaimed as one of the most beautiful, delicate and graceful flowers in the world. The Royal Botanical Gardens of Kew list over 20,000 accepted species with about 800 new species added each year. Additionally, horticulturists have more than 100,000 hybrids and cultivars.
Every year when January arrives, Longwood Gardens (Route 1, Kennett Square, 610-388-1000, www.longwoodgardens.org) celebrates the ultra-popular plant during "Orchid Extravaganza" — an annual event that opens this year on January 23 and continues through March 27.
The celebration of the orchid species features thousands of orchid blooms along with a variety of displays and special exhibits throughout its four-acre conservatory. "Orchid Extravaganza" will also feature stunning displays of orchids in planting beds, containers and innovative exhibits.
As one of the first plant collections at Longwood, orchids have held a place of distinction since 1922. The site's talented horticulturists celebrate the beauty and variety of orchids with an artful display that includes a towering 12-foot-tall archway, a spectacular orchid curtain, and hundreds of vibrant Vanda orchids adorning the Silver Garden. 
Approximately 5,000 colorful orchids hang from baskets, create inspiring arrangements and adorn unique forms throughout "Orchid Extravaganza." Those who visit the floral extravaganza in March will have the opportunity to see Longwood Gardens' rare sky-blue poppies in bloom in the Conservatory.
Another attraction is "OrKid Days," which are scheduled for February 15 and March 19. Each "OrKid Day" includes a kids' performance, craft sessions and the "Orchid Sorting Game."
Admission to Longwood Gardens is $20 for adults, $17 for seniors and $10 for students.
This weekend, Linvilla Orchards (137 West Knowlton Road, Media, 610-876-7116, www.linvilla.com) will welcome3 visitors to the green house where the miniature golf course "Fore! the Planet" is located.
Linvilla Orchard's "Fore! The Planet" is a highly interactive and playful museum exhibit created by the Academy of Natural Sciences in Philadelphia. This exhibition pairs important environmental issues with the fun of miniature golf. 
It features 18 unique educational holes on a variety of topics — butterfly metamorphosis, a tropical rainforest, evolution, dinosaur extinction, food chains and more. Kids of all ages can enjoy playing miniature golf while learning about our environment on every hole.
The first hole is "Butterfly Life Cycle" and players must putt through each stage of the colorful insect's metamorphosis. The next five holes are titled "Seed Dispersal," "Bat Sonar," "Food Chain," "Evolution of a Golfer" and "Backyard Explorer" followed by "Natural Selection" and "Predators and Prey."
On the "Dinosaur Extinction" hole, players get to hit their balls toward the scientific theory of dinosaur extinction they find most plausible. The remainder of the thought-provoking holes are "Recycling," "Water Pollution," "Landfills," "Wild Corridors," "Bird Migration," "Spawning Salmon,"  "Alien Species," "Population Threats" and "Rainforest Threats."
Video link for "Fore! the Planet" — https://youtu.be/cpvV0OVrv5Y?list=UUcFK4FqIn0TGKhXt09cFrvQ.
The mini-course is open daily from 9 a.m. -5 p.m. through April 3. Tickets are $6.95 (ages 11 and over) and $4.95 (ages 10 and under).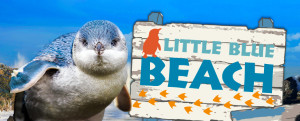 Another fun activity which is nature-related and educational is "Little Blue Penguins" the popular new attraction at the Adventure Aquarium (1 Riverside Drive, Camden, New Jersey, 856-365-3300, www.adventureaquarium.com).
The blue penguins, who might be the cutest penguins ever, have arrived at Adventure Aquarium. Australia's little blue penguins are the newest addition to the Aquarium's family.
Visitors can get up close and personal with the ultra-cute penguins as they dart through the water, waddle around and play together beachside in the all new Little Blue Beach exhibit. These playful beach dwellers are even a little bit boisterous and guaranteed to bring a smile to your face.
In addition to being totally adorable, little blues are the smallest species of penguin in the world — growing an average of 13 inches in height and weighing in at just 3 pounds. They've even earned the nickname "fairy penguins" because of their small stature. 
Visitors can also watch the "Little Blue Penguin Feed," which takes place at Little Blue Beach every day at 10:15 a.m. and again at 4 p.m.
Other attractions at the Adventure Aquarium include "Hippo Haven," "Stingray Beach Club Feeding Experience," "Meet the Divers," "Hippo Feed and Talk," "Swim with the Sharks,"  "Positively Penguins"  and "Sea Turtles Up-Close."
Admission to the Adventure Aquarium is $26.95 for adults and $19.95 for children (ages 2-12). Children under two are admitted free with a paying adult.
This weekend marks the start of a new production at the Candlelight Theatre (2208 Millers Road, Arden, Delaware, 302- 475-2313, www.candlelighttheatredelaware.org) — a production that is guaranteed to have people laughing all evening long.
From January 23 through February 28, the Candlelight Theatre is featuring a stage production of "Monty Python's Spamalot."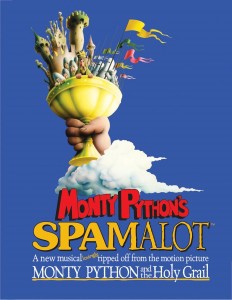 The lively comedy was the winner of three Tony Awards in 2005, including Best Musical and Best Direction of a Musical, and the 2006 Grammy Award for Best Musical Show Album. The Broadway success spawned a national tour — a tour that visited Philadelphia in 2007 and returned to Philly in 2008.
"Spamalot" is a musical comedy that is billed as being "lovingly ripped off from the film classic 'Monty Python and The Holy Grail'." It features a book by former Monty Python member Eric Idle and music and lyrics by the Grammy Award-winning team of Idle and John Du Prez.
The outrageous musical farce tells the tale of King Arthur and his Knights of the Round Table as they embark on their quest for the Holy Grail. Most audience members will know to be on the lookout for flying cows, killer rabbits and taunting Frenchmen.
Performances — starting next weekend — are Friday and Saturday evenings (doors 6 p.m./show, 8 p.m.) and Sunday afternoons (doors, 1 p.m./show, 3 p.m.). Tickets, which include dinner and show, are $59 for adults and $33 for children (ages 4-12).
This is the month for birthday celebrations in Philadelphia for two of the city's most famous historical figures — Benjamin Franklin and Edgar Allen Poe.
Last weekend, there were several events that celebrated Franklin's 310th birthday. This weekend, it's Poe's turn.
Edgar Allan Poe's Birthday Celebration will take place on January 23 at the Edgar Allan Poe National Historic Site (532 North Seventh Street, Philadelphia, 215-597-8780, http://www.nps.gov/edal/planyourvisit/parkevents.htm).
Visitors can join the park rangers at the Edgar Allan Poe National Historical Site as they celebrate Poe's 207th birthday. At 2 p.m., there will be a special free lecture — "Tracking Poe's Orangutan in 19th-Century Paris."  Dr. Aaron Freundschuh will explore the fascinating origins of Poe's famous short story, "The Murders in the Rue Morgue."
When Edgar Allan Poe ushered the modern detective story into Western literature with "The Murders in the Rue Morgue," he made several authorial choices that still mystify readers. First, he set his story in Paris, an unfamiliar city. Next, he famously cast an orangutan as the story's "culprit" — a wild animal captured in Asia and stowed in a small Parisian apartment until his violent escape.
As part of a discussion of Poe's relationship with French culture, this presentation looks at the author's reading of cutting-edge scientific research published in Paris in his day. It then turns to the bizarre Parisian legacy of Poe's orangutan that followed the translation of "The Murders" into French. Poe was idolized by Paris's great poets, authors, and artists and his orangutan became a shared cultural reference, routinely evoked in the wake of real-life crimes in the French capital.