From Winterfest to to local winter festivals lots of fun to keep you warm
By Denny Dyroff, Staff Writer, The Times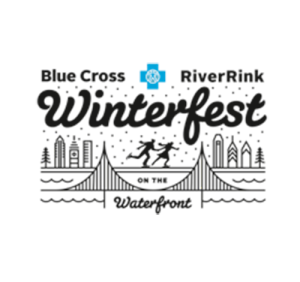 Winter has arrived and brought with it many things to dislike — frigid weather that chills you to the bone, a lack of sunlight and unpredictable snowstorms that cause hazardous road conditions.
Still, there are also many things to like about winter such as ice skating on frozen ponds (if the weather cooperates), skiing (if the weather cooperates), snowboarding (if the weather cooperates) and winter festivals (definitely).
Not surprisingly, many of winter's festivals share the same name — Winterfest. This weekend, there are two different Winterfests in the Delaware Valley.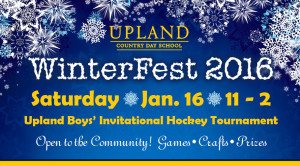 Locally, there is WinterFest at Upland Country Day School (420 West Street Road, Kennett Square, 610-444-3035, http://www.uplandcds.org) which is scheduled for January 16 from 11 a.m.-2 p.m.
Upland is hosting WinterFest 2016, an afternoon of winter-themed fun and activities for families in the community. It provides a perfect opportunity to introduce families to Upland.
The event will feature an afternoon of winter-themed fun with action games, crafts, a bake sale, face painting, balloon animals, a giant inflatable obstacle course, a slap shot hockey challenge, a cake walk and snow-themed games.
There will be another Winterfest this weekend in Philadelphia — the Blue Cross RiverRink Winterfest which is running now through the end of February at RiverRink (Delaware Avenue at Walnut Street, Philadelphia, 215-925-RINK, www.riverrink.com).
Unlike most of the suburban ice rinks, RiverRink features public skating. Ice skating is the only use of the ice. This winter, RiverRink takes the ice skating experience on the Delaware River waterfront to another level by once again transforming the annual rink into a bona fide winter wonderland.
Open seven days a week, the Blue Cross RiverRink Winterfest is an immersive winter-themed experience with a popular bar and restaurant called The Lodge, winter beer garden-style landscaping, a brand-new light show, and a retail shopping experience from Art Star Gallery & Boutique.
The outdoor rink's hours are 1-10:30 p.m. Mondays through Thursdays, 1 p.m.-12:30 a.m. on Fridays, 11 a.m.-12:30 a.m. on Saturdays and 11 a.m.-10:30 p.m. on Sundays. Skating admission prices are $13 and include skate rental.

In keeping with the winter festival theme, another event to merit your attention this weekend is the "Winter WINEderland at Chaddsford Winery" which is scheduled to run from January 16-18 from 11 a.m.-6 p.m. each day at the Chaddsford Winery (632 Baltimore Pike Chadds Ford, 610-388-6221, http://www.chaddsford.com).
There will be live ice carving both days. Visitors will be able to enjoy hot mulled wine by the winery's fire pits, buy tasty items from a variety of food trucks and purchase specialty items from an interesting array of vendors.
The participating food trucks will be The Flying Deutschman (German cuisine), P'Bon's Fresh Phood of Philly (sandwiches and comfort food), My Four Sons, The Whirly Pig (gourmet pork dishes), and Oink & Moo BBQ.
Live music will be performed on January 16 by Drew Nielands & Colin McGetrick, January 17 by Tino & Ashley and January 18 by Larry Roney.
Participating in the "Wine, Cheese & Honey Pairings at Penns Woods" at Penns Wood Winery (124 Beaver Valley Road, Chadds Ford, 610-459-0808, http://www.pennswoodsevents.com) is another good way to enjoy the artful combination of wine and food.
Penns Woods Winery is joining forces with local cheese makers and local honey artisans to present exclusive pairings of wine, cheese and honey. The tastings will feature five premium Penns Woods wines, each paired with various cheeses and honey from local farms.
The mouth-watering tastings will be held every weekend in January from 11 a.m.-6 p.m. on Saturdays and 11 a.m.-5 p.m. on Sundays. As an added attraction, live music will be performed on January 16, 23 and 30 from 2-5 p.m. each day.
Tickets cost $28 per person in advance and reservations are required. Cancellations must be made within 72 hours or ticket holders will be charged the full amount of the tasting. Reservations are made and kept on the hour.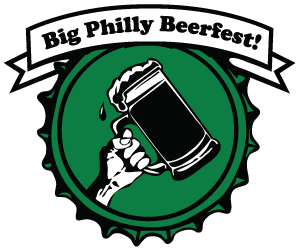 Last year's inaugural Big Philly Beerfest at the Pennsylvania Convention Center (12th and Arch streets, Philadelphia, http://bigphillybeerfest.com) was a rousing success. Now, it's back again this year — looking to be even bigger and better — with a two-day run on January 15 and 16.
The Beerfest, which is scheduled to run from 8-11:15 p.m. each night, will host more than 90 breweries and feature unlimited sampling of more than 300 craft beers. Obviously, naming it the "Big" Beerfest was no exaggeration.
There will be breweries from all across America including Lagunitas (California), Abita (Louisiana), Smutty Nose (New Hampshire), Oskar Blues Brewing (Colorado), Heavy Seas (Maryland), Great Lakes Brewing (Ohio), Elysian Brewing (Washington), Allagash (Maine), Terrapin (Georgia), Harpoon (Massachusetts), Sixpoint (New York), River Horse Brewing (New Jersey) and Long Trail Brewing (Vermont).
Some of the participating breweries will come from thousands of miles away while others will come from as close as Downingtown — Victory Brewing.
The festive and lively event is a fundraiser for Animal Rescue Partners, an organization dedicated to supporting numerous animal rescues, pet adoption groups and community spay/neuter programs.
Tickets are $45 in advance and $55 at the door and include unlimited samples in a five-ounce souvenir acrylic mug.
Another event with an emphasis on food and drink is the Ambler Restaurant Week, which is running now running through January 18. Ambler area restaurants will be offering enticing specials and prix-fix menus. At 13 popular participating restaurants throughout the town, diners can enjoy serious discounts on lunch and/or dinner.
The list of restaurants participating in Ambler Restaurant Week (www.amblermainstreet.org) include Cantina Feliz, Dettera Restaurant and Wine Bar, Massa, Trax Restaurant and Café, Bridget's Steakhouse, Zakes Café, From The Boot, The Lucky Well, Saffron, KC's Alley, Sweet Briar Café, Gypsy Blu and Costas Deli.
Food and drink will also be the main attractions now through January 16 at Peddler's Village when the Cock 'n' Bull Restaurant (Routes 202 and 263, Lahaska. www.peddlersvillage.com) presents "Bavaria in Bucks," a cultural event that will feature the cuisine and beverages of southern Germany.
The chefs of The Bavarian Inn will prepare a variety of authentic German cuisine including schnitzel and strudel. As an added attraction, a number of businesses in the shopping-dining-lodging complex will participate with special menus and offers.
Every year, the Garden State Discovery Museum (2040 Springdale Road, Cherry Hill, New Jersey, 856-424-1233, www.discoverymuseum.com) presents a special program called "Passport to Discovery."
The next "Passport to Discovery" event is scheduled for January 16 and 17 from 11 a.m.-3 p.m. each day. Children will be able to participate in an array of activities to introduce them to other cultures. Saturday's theme will be "Say It with Clay" and Sunday's will be "Culinary Art."
"Tu B'Shevat, the New Year of Trees" will be offered on January 23 and 24 followed by "Imagination" on January 31. The focus shifts to the heavens on February 6 and 7 with a presentation titled "Lunar New Year."
The schedule continues with "A Frosty Weekend" on February 13 and 14, "Africa" on February 20 and 21, "Culinary Fusion" on February 21, "Irish Festival" on February 28, "International Grape Festival" on March 5,"Starkbier Fest" on March 12, and "Cherry Blossom Festival" on March 19 and 20.
Admission to the Garden State Discovery Museum is $13.95 for adults and children 12 months and over and $12.95 for seniors.
"Grim Philly's Nightmare Before Christmas Tavern Tour!" (856-829-3100, http://www.grimphilly.com) will be held most nights through January 27.
Participants will have the opportunity to toast with the ghosts of Christmas past while drinking in the yuletide spirits of grog and nog on this entertaining fact-filled tour.
The evening's activities include trivia and drinking games for chances to win free beer, drink and/or food samples for all at each stop and a variety of drink specials.
The tour price of $39.99 includes guided historic tour of "Grim" Philly, three tavern admissions and three drinks. The tours, which run from 6-10 p.m. each night (4-8 p.m. on Saturdays), will depart from the Japanese restaurant Zento at 132 Chestnut Street.
There is a great event this weekend that will get kids' creative juices flowing — Hagley Museum's annual Invention Convention. This year, the popular family event begins on January 16 and runs through January 18 at Hagley Museum (Route 141, Wilmington, Delaware, 302-658-2400, www.hagley.org).
Visitors to the Hagley Museum, a 230-acre historical village on the site of the original du Pont Company gunpowder mills in northern Delaware, will be able to learn the secrets and solutions of inventions through a wide array of hands-on science activities. The focus at this weekend's event will be on robots.
This weekend's event will explore the world of robotics with robotic demonstrations, hands-on engineering challenges, and in-person conversations with professionals who use robots in their daily work.
Visitors will discover how the Wilmington Police Department uses bomb robots to dispose of explosive devices. They will also be able to create a series of simple Hagley "robots" using hydraulic pumps, gears, and circuits.
Throughout the event, science shows and live demonstrations will captivate audiences — especially Franklin Institute's "Motions and Machines" shows and the "Cool Chemistry" shows.
"Tinkering Tables" will allow visitors to explore the inner workings of electronic gadgets, and the "Create-an-Invention" area will allow them to make their own invention. The "Hands-On Science Fair" will give everyone opportunities to conduct experiments led by Hagley staff and community partners.
Invention Convention is being held in Hagley's Soda House and Library, so visitors are instructed to use the Buck Road East entrance off Route 100. Admission is $8 for adults and $6 for children (ages 4-14). There will be half-price admission on Sunday before noon.
There will be birthday celebrations this weekend in Philadelphia for one of the city's most famous historical figures — Benjamin Franklin. A number of events celebrating Franklin's 310th birthday will be staged around Philadelphia's historic district from January16-18.
The Benjamin Franklin Museum (Franklin Court, Third and Market streets, Philadelphia, 215-965-2305, http://www.nps.gov/benjaminfranklinmuseum.htm) will offer free admission on January 18. Hours are 9 a.m.-5 p.m.
"Benjamin Franklin Tippler's Tour" (Historic Philadelphia Center, 6th and Chestnut streets, Philadelphia, 215-629-5801, http://historicphiladelphia.org/tipplers-tour) will be held on January 15, 16, 22 and 23 starting at 5:30 p.m. each night.
The over-21 set joins a Colonial guide for the Tippler's Tour with Ben Franklin. It is a rollicking pub crawl with stops for drinks and snacks at four Old City establishments — at The Franklin at Independence Park, National Mechanics, Victoria Freehouse and City Tavern.
Ben Franklin, the "Birthday Boy," will join the tour along the way. He will hang around to chat with guests at City Tavern, the final stop, and to enjoy a Yards Brewing Company Franklin Spruce Ale.
On January 15 from 11-11:30 a.m., the American Philosophical Society (105 South Fifth Street, Philadelphia, http://www.ushistory.org/celebration), which is one of the many organizations created by Franklin, honors him with a procession and wreath-laying along with a number of other activities.
Prior to the wreath-laying, visitors can attend a free morning seminar on the topic of "Public Health" from 9-11 a.m. at Benjamin Franklin Hall (427 Chestnut Street, Philadelphia). At 11 a.m., a procession will move up Fifth Street from the American Philosophical Society Library to Dr. Franklin's grave at Christ Church Burial Ground (500 Arch Street, Philadelphia).