By Denny Dyroff, Staff Writer, The Times
Winter weather has finally arrived but that's no reason to hibernate. If you're in the mood to get out of the house and do something, you have a variety of attractive options this weekend.
Participating in the "Wine, Cheese & Honey Pairings at Penns Woods" at Penns Wood Winery (124 Beaver Valley Road, Chadds Ford, 610-459-0808, http://www.pennswoodsevents.com) is a good incentive to take a drive instead of watching TV.
Penns Woods Winery is joining forces with local cheese makers and local honey artisans to present exclusive pairings of wine, cheese and honey. The tastings will feature five premium Penns Woods wines, each paired with various cheeses and honey from local farms.
The mouth-watering tastings will be held every weekend in January from 11 a.m.-6 p.m. on Saturdays and 11 a.m.- 5 p.m. on Sundays. As an added attraction, live music will be performed on January 9, 16, 23 and 30 from 2-5 p.m. each day.
Tickets cost $28 per person in advance and reservations are required. Cancellations must be made within 72 hours or ticket holders will be charged the full amount of the tasting. Reservations are made and kept on the hour.
On three special nights in January, the Chaddsford Winery (632 Baltimore Pike, Chadds Ford, 610-388-6221, http://www.chaddsford.com) will present "Murder Mystery Nights." The dates are January 8, 21 and 22 at 6:30 p.m. each night.
Participants, who are encouraged to dress the part in their favorite "Roaring 20s" throwback outfits, will weave their way around the winery and cellar looking for clues to solve the case.
Along with an evening of mystery and suspense, the sleuths will be able to enjoy heavy hors d'oeuvres and Chaddsford Winery wine at a variety of food and wine pairing stations.
The food menu from Brandywine Catering features assorted cheese and crackers, caramelized onion and goat cheese tart with arugula and balsamic glaze paired with Proprietors Reserve White, chicken with a mango pineapple salsa in a puff pastry paired with Pinot Grigio, mushroom ravioli with a gorgonzola sauce paired with Pinot Noir, beef teriyaki satay on a skewer with roasted vegetable paired with Philadelphia Phillies™ Club Series, and white chocolate and cranberry bread pudding paired with Sunset Blush.
Participants are requested to arrive at the winery by 6:15 p.m. for the 6:30 p.m. start. Individual tickets are $55.
The Philadelphia Comic-Con, which is scheduled to run from 10 a.m.-4 p.m. on January 9 at the Clarion Hotel Conference Center (76 Industrial Highway, Essington, 856-217-5737, www.philadelphiacomic-con.com), features comic books, trading cards and other collectibles — both modern and vintage.
The event, which has an admission fee of $3, also features a number of special autograph guests. This Saturday, the guest artists are Tony Bourne (artist — Bourne Creations), Steven Williams (creator — Super Duck & Awesome Hare) and Jeff Shultz (artist — Archie comics, Peanuts books, Tom & Jerry newspaper strips).
Bourne is the primary artist for Bourne Creations and Williams is the creator of Super Duck & Awesome Hare. Shultz is an artist known for his work with Archie comics, Peanuts books and Tom & Jerry newspaper strips.
The popular collectibles event, which is the area's longest running comic convention, will host dealers from all over the Northeast with sales booths featuring Gold & Silver Age comics, action figures, non-sport cards (including Topps "Journey to Star Wars: The Force Awakens").
Also featured will be Japanese Manga, gaming cards such as Pokemon and Magic the Gathering, original artwork and all the latest issues of today's popular comic book series.
The roster of top-flight vendors includes veteran dealers and relative newcomers. Some of the vendors participating in Saturday's event are Dante Slack, Packcracker Ted, TJ Veith, Stormwatch Comics, Mike DeCarl/Madcap Comics, Cards, Comics and Collectibles, Big Joes Supplies, Harry Kim, All-American Comics/Gene Carpenter, Al Wexler, Jamie Posada, Classic Collections, Dave Bowen and Bill Parisho.
As an added attraction, there will be hourly door prizes beginning at 11 a.m. with $100 in show cash to be given away.
If you're interested in doing home restoration and repair projects this winter, you should spend some time at the Greater Philadelphia Spring Home Show this weekend at the Valley Forge Casino Resort (1160 First Avenue, King of Prussia, 610-563-2628, http://www.greaterphillyhomeshows.com).
The event, which is produced by American Consumer Shows, will open on January 8 and continue through January 10. Hours are from 11 a.m.-8 p.m. on Friday, 10 a.m.-8 p.m. on Saturday and 10 a.m.-6 p.m. on Sunday. The event features free admission and parking.
The show is geared for homeowners in all stages of remodeling, landscaping and decorating their homes. Visitors to the show will be able to check out new products and receive expert advice from professionals. The event's "Kitchen Showcase" features the latest styles and trends installed by knowledgeable, professional, local contractors.
At the popular annual event, homeowners will find a wide array of ideas and inspiration for enhancing their home's functionality, aesthetic appeal, comfort and overall value. The show offers hundreds of exhibits featuring product demonstrations, sample displays of interior and exterior vignettes and a wide variety of related merchandise.
There will be exhibitors representing a huge range of categories, including architects, masonry, lighting, painting, roofing, floors, air conditioning, lighting, home theaters, financing, appliances, plumbing, heating, paving, waterproofing, siding and even spas.
Some of the featured exhibitors will be Ambient Bamboo Floors, BetterLiving Sunrooms, Closets By Design, Inc., Green Mountain Energy Company, Grout King, Sandberg's Custom Hardwood Floors, 3C Home & Hearth, Conestoga Valley Custom Kitchens, Inc., Delaware Valley Concrete Coatings, AquaGuard Waterproofing Corp., JB Roofing Systems, Leaf Guard, Middle Creek Roofing, Mosquito Squad of Chester County, and Power Home Remodeling Group, Spa, Hearth and Home Pool Center.
The roster also includes Mid-Atlantic Waterproofing, Paradise Grilling Systems, Kitchen Magic, Daniel Lawn & Garden Spas, Touchstone Kitchens & Bath, LLC, Aerus Electrolux, First Place Painting, Granite Transformations, American Kitchen Refacing, Blinds Shade & Shutter Factory, Colonial Marble & Granite, HomeNet Solutions,  and Tri County Wood Products.
The General Warren Inne (9 Old Lancaster Road, Malvern, 610-296-3637, www.generalwarren.com) is an historic site — a site with a lot of history and a site that is still involved in history of the area.
Since 1745, the Historic General Warren Inne has been center stage for American history and a premier carriage stop for hungry travelers. The Inne was initially called the Admiral Vernon Inne and was named in honor of the naval commander Admiral Edward Vernon who led the 1739 attack and capture of Portobello, Panama.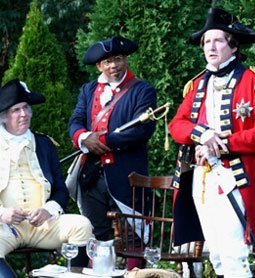 In 1758, the inn's name was changed to the Admiral Warren after the famed Admiral Peter Warren, a hero who defended the American colony at Louisburg, Nova Scotia during the French and Indian War. During the time of the American Revolution, the Inne was owned by John Penn of Philadelphia, who was a loyalist and the grandson of William Penn.
Situated on the main highway between Philadelphia and Lancaster, it became a popular stage stop during the Revolutionary War era — and a Tory stronghold. The Paoli Massacre was planned and launched from the Admiral Warren Inne in September 1777. In 1825, the Admiral Warren was renamed the General Warren, to honor the American hero of Bunker Hill.
Now, the General Warren Inne annually presents a series of lectures about America's war for independence. On the second Monday of each month now through May, the Inne will host "Paoli Battlefield Lecture Series" presented by the Paoli Battlefield Preservation Fund.
On January 11, John A. Nagy, a Scholar-in-Residence at Saint Francis University and founder of the Revolutionary War Round Table of Philadelphia, will talk about his book "Rebellion in the Ranks Mutinies of the American Revolution." This book won The American Revolution Round Table of Philadelphia's Book Award for the best book on the American Revolution Era published in 2007
Nagy reveals tragic but engrossing events of the frequent mutinies that threatened the cause for Independence during the entire war — actions that have been overlooked in the commonly related accounts of those critical years.
In his book, he corrects many of the inaccuracies of these sad events and identifies insurrections that were previously unknown. His accounts of incredible courage, hardship and defeat are often drawn from the participants themselves, their daily suffering and the perspectives of the mutineers.
The program on February 8 will have a decidedly different vibe. Laurie Hull, who is the director and founding member of Tri County Paranormal, will discuss her results of two paranormal investigations of the Paoli Battlefield that took place last year. These tours showed that there was paranormal activity all around the battlefield.
The lecture by Christian M. McBurney on March 14 will be "Kidnapping the Enemy: The Special Operations to Capture Generals Charles Lee and Richard Prescott." On April 11, the lecture by Don N. Hagist will be "British Soldiers, American War: Voices of the American Revolution."
Seating is limited so it advisable to make advance reservations. Admission, which is $49 per person, includes lecture, buffet, family style sweets, taxes, gratuities and all non-alcoholic beverages. Alcoholic beverages are available at an additional cost.
If the paranormal event at the General Warren Inne in February piques your curiosity, there is another event locally that should attract your attention — "Grim Philly's Nightmare Before Christmas Tavern Tour!" (856-829-3100, http://www.grimphilly.com).
Participants will have the opportunity to toast with the ghosts of Christmas past while drinking in the yuletide spirits of grog and nog on this entertaining fact-filled tour.
They also can learn little known facts of Christmas past including the season's pagan roots in Roman, Celtic and German traditions, while learning of medieval Christian, and New World additions in caroling, mumming and mistletoe.
The evening's activities include trivia and drinking games for chances to win free beer, drink and/or food samples for all at each stop and a variety of drink specials.
The tour price of $39.99 includes guided historic tour of "Grim" Philly, three tavern admissions and three drinks. The tours, which run from 6-10 p.m. each night (4-8 p.m. on Saturdays), will be held most nights through January 27. The tour will depart from the Japanese restaurant Zento at 132 Chestnut Street.
There are some people who like to hold on to the Christmas vibe as long as possible — people who keep lighting their Christmas displays until the latter stages of January — people who are still humming Christmas carols.
Fortunately for them, there is one area attraction that also likes to stretch the holiday celebration as long as possible. But, even that is coming to an end this weekend.
Longwood Gardens (Route 1, Kennett Square, 610-388-1000, www.longwoodgardens.org) is presenting "A Longwood Gardens Christmas" now through January 10 with spectacular lights, lavish decorations and holiday music.
There are colorful displays featuring thousands of brilliant poinsettias, brightly decorated trees and fragrant flowers — all inside the heated Conservatory. There are also outdoor attractions such as fountain shows and nighttime light displays.
Longwood's Christmas celebration also includes a wide array of seasonal music — holiday concerts, organ sing-alongs and carillon performances. As always, admission by "Timed Ticket" — tickets issued for specific dates and times.
Admission to Longwood Gardens is $20 (non-peak), $27 (peak) for adults, $17/$24 for seniors (ages 62 and older) and $10/$13; students (ages 5-18).
On January 9, there will be a "Wild Winter Get Outdoors Day" — an invigorating event that will get underway at 1 p.m. at the Berks County Heritage Center (2201 Tulpehocken Road, Wyomissing, 610- 374-2944, www.countyofberks.com/parks).
The public is invited to "Get Outdoors" with Parks and USACE Blue Marsh Lake staff for a lively day of winter wildlife observation. Participants are instructed to bring a pair of binoculars, to wear appropriate shoes and to dress appropriately for the weather.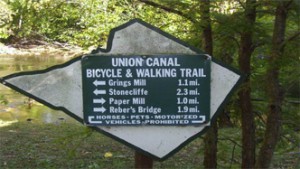 At the Heritage Center, participants can pick up an outdoor observation booklet and then embark on a hike along the Union Canal Trail to start their search for the wildlife. Additional activities for all ages will be offered during this program.