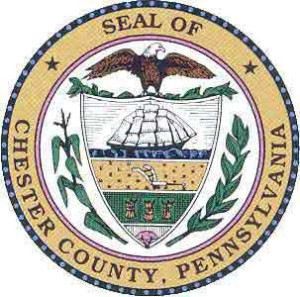 WEST CHESTER — Chester County's Department of Community Development (DCD) is seeking volunteers to canvass areas throughout the county to determine levels of homelessness. The county's annual Point-In-Time Count will take place on the night of January 27, 2016, into the early hours of January 28, 2016.
Two time frames are available for volunteers – from 10:00 p.m. to midnight on Jan. 27 and from 12:30 to 2:30 a.m. on Jan. 28. The areas selected for canvassing are West Chester, Coatesville, Oxford, Kennett Square, Phoenixville and other areas around the region.
The 2016 Point-in-Time (PIT) Count is a required national and statewide effort mandated by the U.S. Department of Housing and Urban Development (HUD) to indicate the total number of homeless individuals and families currently experiencing homelessness on a given night.  Chester County's DCD staff, alongside a corps of trained volunteers, will canvas the urban centers in Chester County looking for unsheltered homeless individuals and families. Data from the count is included in the Annual Homeless Assessment Report, which is presented annually to Congress.
Volunteers are required to participate in one training webinar which takes place on Monday, January 18, 2016 at either 2:00 or 3:00 p.m.
"The Point in Time Count offers a great opportunity for individuals or small groups from all sectors of the community to make a difference in helping alleviate homelessness. By signing up to volunteer, you can help the community to better understand homelessness, and help those experiencing homelessness to receive the services they need ," said Pat Bokovitz, Director of the Chester County Department of Community Development.
To find out more about volunteering, go to www.decadetodoorways.org or email chescopit@gmail.com. Interested individuals or groups have until Friday, January 8, 2016 to sign up for the 2016 Point-in-Time Count for Chester County. Contact Gene Suski with questions or concerns at 610-344-6900 or email chescopit@gmail.com.
Additional updates and information on the Point in Time Count can be found at www.decadetodoorways.org or on the Point-in-Time Count for Chester County Facebook: www.facebook.com/chescopit.