Plus: New Year's Eve rocks in Kennett and around the region
By Denny Dyroff, Staff Writer, The Times
At the end of each year, the Delaware Museum of Natural History (4840 Kennett Pike, Wilmington, Delaware, 302-658-9111, www.delmnh.org) presents a special event geared for families for the week between Christmas and New Year.
From December 27-30, the children-oriented museum in northern Delaware will be presenting its annual "Dino Days Festival," which includes the current special exhibit "Tiny Titans: Dinosaur Eggs and Babies."
The event, which is scheduled to run from noon-4:30 p.m. on December 27 and 9:30 a.m.-4:30 p.m. on the other three days, features a wide array of dinosaur activities, programs and movies that are both educational and fun.
Some of the featured activities will be a "Spotlight Egg Tour," a fossil touch table, a
Dinosaur-themed puppet show, stories and songs with children's dinosaur author, "Mr. Mike" Sgrignoli, building  a new giant dinosaur with recycled materials, meeting the museum's bearded dragons Marley, Tyrone and Didge, a "Free Flight Bird Show" presented by Animal Behavior and Conservation Connections, and music by Garry and the Complainers.
Tickets for "Dino Days" are $9.
An interesting – and historically informative – special event will take place at the Ephrata Cloister (632 West Main Street, Ephrata, 717-733-6600, www.ephratacloister.org) from December 26-29.
The tours take guests back in time to visit the Cloister as it may have appeared in the 1700s. Each year's story offers a cast of junior and senior high school students playing the roles that bring history to life. A different story is presented each year.
This year, participants will return to the year 1783 and join Cloister members as they remember Brother Amos, one of the founding members of the community. His colorful life will be recalled by his friends as they prepare a memorial Love Feast.
Reservations are required and can be made by calling (717) 733-6600. Tours will depart the visitor center every 30 minutes from 6:30 p.m.-8 p.m. The cost is $10 for adults, $9 for seniors (65 and older) and youth (ages 6-11) and $5 for children (ages 3-5).
Rock Ford Plantation (881 Rockford Road, Lancaster, 717-392-7223, www.rockfordplantation.org), which was the home of plantation owner Edward Hand, presents its Yuletide Candlelight Tours during the days following Christmas. This year's events will be staged from December 26-28.
Yuletide was celebrated in the late 1700s during the 12-day period between Christmas (December 25, the day Christ was born) and Twelfth Night/the Feast of the Magi (January 6, the day the Magi offered their gifts to the infant Christ).
Back then, Christmas Day did not mark the culmination of the holiday but rather its beginning with a variety of old English traditions — decorating the home with greens, baking a Twelfth Night cake, enjoying the wassail bowl and burning the Yule log.
This year, candlelight tours will be held on December 26, 27 and 28 from 4-8 p.m. each night. There will also be a special Yuletide Daylight Tour on December 29 from 11 a.m.-3 p.m.
For the candlelight tours, the Georgian-style mansion will be decorated with holiday greenery and illuminated by the glow of lighted candles.
During the evening tours, visitors will be able to listen to live performances of period music and watch early American dancing in the great hall. Authentic 18th-century music of the season will be performed during the candlelight tours.
Tickets are $10 for adults and $8 for seniors (65 and older) and children (ages 6-12).
Another popular annual holiday event in Lancaster County is Yuletide at Wheatland (President James Buchanan's Wheatland, 1120 Marietta Avenue, Lancaster, 717-392-4633, http://www.lancasterhistory.org/events/yuletide-at-wheatland).
Inspired by the literary legacy of Charles Dickens, the 2015 season of Yuletide at Wheatland performances invites transports visitors to the late 19th-century, as a fictional sequel to "A Christmas Carol" unfolds over the course of an hour with a grown-up "Tiny Tim." The story takes place on the first floor in the Presidential mansion as visitors travel from room-to-room.
There is also the "Magic Lantern Show: A Victorian Christmas" at the Amish Experience Theater at Plain & Fancy Farm (3121 Old Philadelphia Pike, Bird-in-Hand, 717-768-8400, http://amishexperience.com/magic-lantern-shows/christmas-show).
Visitors are taken back in time and become part of a Victorian family's traditional Christmas Eve celebration. The family is very excited as Grandpa tells fabulous Christmas stories with the help of the amazing Magic Lantern.
The presentation includes sing-alongs, "Parade of Toys," and a narrator delivering iconic stories and poems like "The Night Before Christmas" and "A Christmas Carol" with stunning visual images, heartfelt music and legendary storytelling.
The event runs through December 31. Ticket prices range from $11.95-$16.95.
Two always-popular attractions in Lancaster County at this time of year are Choo Choo Barn — Traintown U.S.A. (Route 741 East, 226 Gap Rd, Strasburg, 717-687-7911, www.choochoobarn.com) and the National Christmas Center Family Attraction & Museum (3427 Lincoln Hwy East, Paradise, 717-442-7950, www.nationalchristmascenter.com).
Located in the heart of Amish Country, the National Christmas Center Family Attraction & Museum takes visitors on a journey through Christmases past and present. It features 20,000 square feet of life-sized, walk-through, indoor exhibits including more than a dozen main galleries and a variety of ever-changing smaller exhibits.
Tickets are $12.50 for adults and $5 for children at the National Christmas Center Family Attraction & Museum.
Choo Choo Barn — Traintown U.S.A., which is located in Strasburg just a stone's throw from the Railroad Museum of Pennsylvania and the Strasburg Railroad, has been a destination for train fans for decades.
The exhibit presents a 1,700 square foot train layout featuring over 150 hand-built animated figures and vehicles and 22 operating trains. The majority of trains that run on the display are "O Gauge" trains but there are also some HO Gauge trains as well as one N Gauge train.
The layout features a special Christmas display now through December 31. The homes and businesses along the tracks have been decked out with holiday trim. And, there are 54 hidden Santas — one for each year the site has been open — located around the display for visitors to find.
Tickets are $7.50 for adults and $4.50 for children Ages 3 and under) at Choo Choo Barn — Traintown U.S.A.
Valley Forge National Historical Park (Route 23, Valley Forge, 610-783-1074, www.nps.gov/vafo) is presenting special Holiday Trolley Tours from December 26-30.  Park guides will offer three tours each day — 11 a.m.-12:30 p.m., 1-2:30 p.m. and 3-4:30 p.m.
The 90-minute guided tours, which feature a ride in a comfortable, old-fashioned Trolley, depart from the front of the Visitor Center and travel throughout the Park. Each excursion features extended stops at Muhlenberg's Brigade and Washington's Headquarters.
Valley Forge National Historical Park is nationally significant as the site of the 1777-78 winter encampment of the Continental Army under General George Washington. It was here that the Continental Army under Washington's leadership emerged as a cohesive and disciplined fighting force.
The tours, which are both fun and educational, give visitors the opportunity to observe many of the park's most significant historical sites. Tickets are $16.50 for adults, $13.50 for students, seniors (62 and over) and active military and $8.50 for children (11 and under).
The biggest attractions in the upcoming week are New Year's Eve celebrations and New Year's Day events.
There are New Year's Eve events in the area that begin long before the evening arrives. The Please Touch Museum in Philadelphia, the Brandywine Zoo in Wilmington, Delaware and the Garden State Discovery Museum in Cherry Hill, N.J. offer special family-oriented matinee events to celebrate the start of a new year.
The Please Touch Museum (Memorial Hall, Fairmount Park, 4231 Avenue of the Republic, Philadelphia, 215-581-3181, www.pleasetouchmuseum.org) will again host its traditional "Countdown to Noon". Kids can ring in the New Year at noon with confetti and noisemakers.
After the doors open at 9 a.m., youngsters will be able to party with a wide array of storybook characters at Philly's original "New Year's Eve Party for Kids." Additionally, there will be live music performed from 10 a.m.-2 p.m.
To accommodate all its guests, the museum will have a second countdown at 1 p.m. The event will also feature a variety of kids' activities, dancing and a special appearance by King Countdown, the museum's official Marshal of the New Year.
Seating for the Countdown in Hamilton Hall is first come, first served. Tickets are $25. Please Touch Museum will close at 3 p.m. following this event.
The event in Wilmington, which is officially called "Noon Year's Eve Celebration at Brandywine Zoo", is a popular all-ages celebration that runs from 11 a.m. until 12:15 p.m. at the Brandywine Zoo (1001 North Park Drive, Wilmington, Delaware, 302-571-7747, www.brandywinezoo.org).
The mid-day party features a celebration with games, crafts and a countdown to 12 o'clock as noon approaches. And, there will be a sparkling apple cider toast when the clock strikes 12.
Admission is $6 and the gates open at 10 a.m. with check-in at the main admission gate. Most festivities will take place outdoors, so visitors are advised to dress for winter weather.
The Garden State Discovery Museum (2040 Springdale Road, Cherry Hill, New Jersey, 856-424-1233, www.discoverymuseum.com) is presenting a special program called "New Years at Noon" during the day on December 31.
Guests are invited to be the first to ring in the New Year — kids' style. The entire Museum will be alive with singing and dancing and counting down to 2015. As an added attraction, the countdown celebrations will be held at noon and again at 3 p.m.
Additionally, the children-oriented museum in Cherry Hill presents a special program called "Passport to Discovery" on selected weekends in the winter along with a few special holiday-themed events.
On December 29, the Garden State Discovery Museum is hosting an event titled "Kwanzaa Celebration with Queen Nur" at 1 p.m. Queen Nur is a nationally renowned storyteller and teaching artist who has performed in such venues as the Kennedy Center in Washington D.C. and the Equity Theater on Broadway.
When Queen Nur offers her special presentation at the Garden State Discovery Museum, she will focus on the symbols and principles of the African-American tradition known as Kwanzaa with interactive storytelling and song.
Kwanzaa was created in 1966 as the first specifically African-American holiday. It is traditionally a week-long celebration that features seven core principles known as "Nguzo Saba" — unity, self-determination, collective work and responsibility, cooperative economics, purpose, creativity, and faith.
Admission to the Garden State Discovery Museum is $13.95 for adults and children 12 months and over and $12.95 for seniors.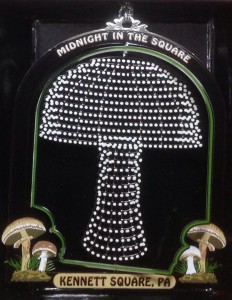 On New Year's Eve, Kennett Square will demonstrate that "what goes up must come down" at its annual "Midnight in the Square" (downtown Kennett Square, midnightinthesquare.com).
Young children and their parents are invited to kick off Kennett Square's New Year's Eve celebration at 6 p.m. this year. The event will feature food, activities and live entertainment until 8 p.m. when the "raising" and the lighting" of the huge Mushroom will take place.
The parking lot on South Union Street, which will be tented, opens at 9 p.m. with a $10 cover fee. Food, beer and wine will be available for purchase. The Funsters will perform live music from 10 p.m.-1 a.m. on South Union Street.
Later in the evening comes the main event — Kennett Square's Third Annual Mushroom Drop. The brightly-lit massive fungi will start drop at midnight in celebration of the arrival of 2016.
For admission, attendees are requested to bring non-perishable food items to support local Kennett Area Community Service — Food Cupboard. KACS will have two trucks at the event as well as volunteers to collect your donations.  Last year, more than 1.5 tons of food was donated.
The Garage will be open for entertaining the younger set with activities such as face painting and balloon sculptures. The list of attractions also includes a laser show that starts at 6 p.m. and is presented every hour until midnight and performances by dancers from Longwood Dance.
Food vendors will be on State Street starting at 6 p.m. with a wide array of tasty food items. Kennett Square's restaurants and some shops will be open for Midnight in the Square. Parking is available at Kennett High School and Exelon Way off East Baltimore Pike with free shuttle buses running from 9 p.m.-1:30 a.m.
There will be another "drop" on New Year's Eve in downtown Lancaster.
Countdown Lancaster (www.lancasterrec.org), which runs from 5:15 p.m.-midnight, will take place in Binns Park with the red rose ascending at midnight.
Other activities at the annual event, which has been around for more than two decades, include "Teen Idol Countdown," juggling, sword swallowing, improv theater, live music, junkyard drumming, ice skating and dancing.
Buttons ($10 for adults and $5 for children ages 4-12) are required for admission to activities. On New Year's Eve, buttons will be $12 for adults. Free for children ages 5 and under. Free bus rides, free noisemakers and $5 parking will be offered.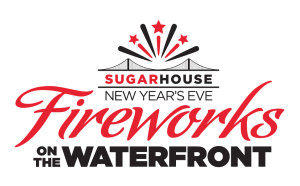 When evening arrives in the Philadelphia area on New Year's Eve, it means that it is time for SugarHouse New Year's Eve Fireworks on the Waterfront — a gala pyrotechnics display that explodes over the Delaware River.
The fireworks can be viewed from either Penn's Landing on Delaware Avenue or Wiggins Park on the Camden side of the river. Traditionally, the aerial fireworks extravaganza took place at midnight. This year, there will again be a show at midnight and another fireworks display at 6 p.m. on December 31.
Both fireworks displays, which last approximately 15 minutes each, will be launched from a barge in the middle of the Delaware River and will be choreographed to music played through speakers at the Great Plaza at Penn's Landing and at Wiggins Park in Camden.
For the first time, this year the display will not only be visible in person and on television, but the fireworks will also be broadcast at midnight on large screens around town including at the Lit Brothers Building, Commerce Square and on the cube at the Kimmel Center for the Performing Arts.
A popular New Year's Eve destination along the Delaware River to watch the fireworks is River Rink (Market Street and Delaware Avenue, 215-925-RINK, www.riverrink.com).
The rink will host its "22nd Annual New Year's Eve Party on Ice" not once but twice – from 5-8 p.m. and from 10 p.m.-1 a.m. The festive, non-alcoholic party with food, Mummers, party favors and live entertainment costs $40 for skaters and $30 for spectators.
Another riverside location to watch the show in the sky is the Independence Seaport Museum (211 S. Columbus Boulevard Philadelphia, 215-413-8655, www.phillyseaport.org) which will be open from 5-7 p.m. on New Year's Eve for the 6 p.m. fireworks.
Guests can observe the fireworks from the second floor balcony overlooking the river. The event, which features music and a sparkling cider toast at 6 p.m., is included with regular admission – adults, $15; seniors, children, college students, military, $10.
On the other side of the Delaware River, a prime viewing location will be the Battleship New Jersey (62 Battleship Place, Camden, N.J., 866-877-6262, www.battleshipnewjersey.org) where visitors can watch the fireworks from the decks of the battleship. Music, food and bar service will be featured. The ship opens at 4 p.m. for the 6 p.m. show, and 10 p.m. for the midnight show with tickets priced at $10 for either.
If you like attending holiday events and taking in holiday displays, you've got about one week left to enjoy the 2015 season.
Longwood Gardens (Route 1, Kennett Square, 610-388-1000, www.longwoodgardens.org) is presenting "A Longwood Gardens Christmas" now through January 10.
It features spectacular lights, lavish decorations, holiday music and colorful displays featuring thousands of brilliant poinsettias, brightly decorated trees and fragrant flowers — all inside the heated Conservatory.
The colorful annual event also has a lot of outdoor attractions such as fountain shows and nighttime light displays. Longwood's Christmas celebration also includes a wide array of seasonal music — holiday concerts, organ sing-alongs and carillon performances.
As always, admission by "Timed Ticket" — tickets issued for specific dates and times. Timed ticketing limits the number of people in the Gardens at any given time and allows guests to enjoy minimal lines and a better viewing experience. There are different prices for "Peak" and "Off Peak" times.
Visitors to "A Longwood Gardens Christmas" can also check out Longwood's Garden Railway — a whimsical display set into motion with G-scale model trains. This is the 14th year that the railway has delighted visitors with special water features and custom trains traveling in and out of bridges and tunnels.
Admission to Longwood Gardens is $20 (non-peak), $27 (peak) for adults, $17/$24 for seniors (ages 62 and older) and $10/$13; students (ages 5-18).
The annual multi-day holiday event at Herr's Snack Food Factory (20 Herr Drive, Nottingham, 610-932-9330, www.herrs.com) is in full swing now. "Christmas Snacktacular," which runs now through January 3, features a variety of activities nightly. The area around the factory site will be illuminated with thousands of lights and holiday displays.
"Yuletide at Winterthur" is always one of the best holiday events in the area. This year's 37th annual staging of the event is running runs now through January 3 at Winterthur Museum, Garden & Library (Route 52, Wilmington, Delaware,800-448-3883, www.winterthur.org).
In celebration of 30 years of Winterthur's famous dried-flower tree, the site is showcasing this annual favorite in the Conservatory, where it will be surrounded by a living tribute of flowers and blooming plants.
In honor of another exhibition — "A Colorful Folk" — there are displays that explore holiday practices of the Pennsylvania Germans, who introduced Americans to such seasonal standards as the Christmas tree, the charity bazaar, and the tradition of the gift giver.
Admission to Yuletide at Winterthur is $20.
The Historic Odessa Foundation's 2015 Christmas Holiday Tour appeals to kids of all ages. The tours will be presented now through December 31 in Odessa's historic district (Main Street, Odessa, Delaware, 302-378-4119, www.historicodessa.org). The Historic Houses of Odessa's National Historic Register Wilson-Warner House has been transformed into vignettes inspired by Lewis Carroll's famous book, "Alice's Adventures in Wonderland."
This year marks the 150th anniversary of "Alice's Adventures in Wonderland," which was published in time for Christmas in 1865. Visitors to the Historic Houses of Odessa will be transported into Alice's dream through each of the period rooms of the foundation's 246-year-old Wilson-Warner House made.
"Holidays at Hagley" is another of the Brandywine Valley's most popular holiday attractions in this area every year. The exhibit, which is included with regular admission, is running now through January 3 at Hagley Museum and Library (Route 141, Wilmington, Delaware, 302-658-2400, www.hagley.org).
This year's edition of "Holidays at Hagley" features tours of Eleutherian Mills, which is the first du Pont family home built in America. The tours, which will be presented each day from 10a.m.-4:30 p.m., feature decorations in a combination of styles from both the 19th and 20th centuries.
Lace decorations add to the ambiance of Hagley's annual holiday exhibition. The theme this year at Eleutherian Mills residence is "A Feminine Touch."
Well-loved displays returning include the elaborate Twelfth Night celebration in the dining room and the Victorian library's Christmas for children with its table-top tree surrounded by toys and games. Of course, there will be warm glowing lights and poinsettias.
Admission is $14 for adults, $10 for seniors and students and $5 for children (ages 6-14).
Nemours Mansion & Gardens (Route 141 South, Alapocas Drive, Wilmington, Delaware, 302-651-6912, www.nemoursmansion.org) is welcoming visitors for the Christmas holidays with special holiday-themed tours. The three-hour tours are held Tuesdays through Sundays and run now through January 3.
Originally constructed in 1910, Nemours Mansion is one of Delaware's grandest buildings and includes the largest formal French garden in North America.
During the holiday period, the guided tours will include several stories of the house and part of the gardens. Many of the rooms featured in the tour will be decorated as they would have been when DuPont resided there in the early 1900s while some will retain their traditional period decorations.
Tickets for the tour at Nemours are $15.
Model trains will be featured at "A Brandywine Christmas." The family-oriented annual holiday event is running now through January 3 at the Brandywine River Museum (Route 1, Chadds Ford 610-388-2700, www.brandywinemuseum.org).
The Brandywine River Museum of Art Railroad includes nearly 1,000 pieces, from locomotives, passenger and freight trains, to clockwork sets and trolleys that pass through a small town, a farm, factories and even a carnival.
Admission to the museum is $15 for adults, $10 for seniors (65 and older), $6 for students with ID and children (ages 6-18) and free for children (ages five and under).
One of the most elaborate model train layouts in the Delaware Valley can be found at the Morris Arboretum (100 Northwestern Avenue, Chestnut Hill, 215-247-5777, www.business-services.upenn.edu/arboretum/index.html).
The display, which is open to the public now through January 3 in the winter garden of the Morris Arboretum, has a quarter-mile of track featuring seven loops and tunnels with 15 different rail lines and two cable cars, nine bridges (including a trestle bridge you can walk under) and bustling model trains.
Admission to the Morris Arboretum is $16 for adults, $14 for seniors (65 and older) and $8 for students and military..
All throughout Europe, it is common to see Christmas villages erected in downtown locations of big cities. These villages are temporary sites that feature live music, a variety of holiday attractions and a large number of specialized vendors.
Philadelphia is keeping pace with the European cities with a Christmas village of its own — a special site that will be open until December 27.
"Christmas Village in Philadelphia" (Broad and Market streets, Philadelphia, 215-391-3017, www.philachristmas.com) is set up each holiday season in Love Park, which is located on the west side of City Hall. The free outdoor holiday market eventis modeled after the traditional Christmas Markets in Germany.
Vendors selling traditional European food, sweets and drinks are set up in 60 wooden booths and timber houses that form a medieval village. They will also offer a unique shopping experience with international holiday gifts, ornaments, jewelry and high-quality arts and crafts.
Visitors are invited to experience the magic of the holidays at the Franklin Square Holiday Festival (Franklin Square, Sixth and Race streets, Philadelphia, www.historicphiladelphia.org). Now through December 31, there will be an amazing display of lights at the Electrical Spectacle Holiday Light Show.
Inspired by Benjamin Franklin's electrifying genius, the Electrical Spectacle Holiday Light Show features more than 50,000 lights that shimmer, dance, and illuminate the Square to a soundtrack of holiday classics performed by The Philly POPS in two alternating shows every 30 minutes.
The festival will also offer comfort food, authentic German beers, and hot beverages at Ben's Bites & Brews and gift shopping at the Holiday Market.
Pennypacker Mills (3 Haldeman Road, Perkiomenville, 610- 287-9349, www.historicsites.montcopa.org) is hosting "Victorian Holiday Tours" now through January 10 while "Twelfth Night Tours at Pottsgrove Manor" (100 West King Street, Pottstown, 610-326-4014, www.historicsites.montcopa.org) are also running through January 10.
Pennypacker Mills will offer free tours of the 18-century mansion used by General George Washington as temporary headquarters during the Revolutionary War. The event at Pottsgrove Manor features guided tours through an elegant 18th-century Georgian mansion that is decked out in period holiday decorations.
Koziar's Christmas Village (782 Christmas Village Road, Bernville, 610-488-1110, www.koziarschristmasvillage.com) has started its 68th annual season and it will remain open every night through January 2 — including Christmas Eve, Christmas Night, New Year's Eve and New Year's Night.
The village is a visual wonderland with a large amount of holiday displays and special attractions including "Santa's Post Office," "Christmas in the Jungle," "Toy Maker and his Toy Shop" and "Christmas in Other Lands. Other attractions are a huge model train display, a toy shop, a country kitchen, indoor and outdoor Christmas displays. Admission to Christmas Village is $10 for adults, $9 for seniors (65 and older) and $8 for children (ages 4-10).
The American Music Theatre (2425 Lincoln Highway East, Lancaster, 800-0 648-4102, www.AMTshows.com) has its holiday show "Deck the Halls" running now through December 30. The show features spectacular vocal harmonies, elaborate scenery, lively musical arrangements, impressive dancing, the music of the AMT Orchestra, elegant costumes and a theater decked out with holiday decorations.
The Rainbow Dinner Theatre (3065 Lincoln Highway East, Paradise, 800-292-4301, www.rainbowcomedy.com) is presenting its holiday production now through December 27.
Now through December 31, "A Very Furry Christmas" will be presented by Sesame Place (100 Sesame Place, Langhorne, 215-752-7070, www.sesameplace.com). The event is a one-of-a-kind family-friendly celebration with everyone's favorite furry friends — Grover, Oscar and the rest of the gang from Sesame Street. Admission is $25 online and $30 at the gate.
"Christmas Candylane," which is the annual holiday event at Hersheypark (100 West Hersheypark Drive, Hershey, 800-HERSHEY, www.hersheypark.com), is running now through December 31. Tickets are $18 per person.
Visitors to Hershey can also experience the winter wonderland called "Hershey Sweet Lights, A Holiday Drive-Thru Spectacular." The attraction, which has an admission fee of $24.15 on Fridays and Saturdays and $19.15 the rest of the week, is a two-mile drive through wooded trails featuring approximately 600 illuminated, animated displays.
Dutch Wonderland Family Amusement Park (2249 Route 30 East, Lancaster, 866-386-2389, www.dutchwonderland.com) is hosting its "Dutch Winter Wonderland" from Now through December 30 on Saturdays, Sundays and select weekdays. Tickets are $11.99 in advance and $13.99 at the gate.
le drive through wooded trails featuring approximately 600 illuminated, animated displays.
Dutch Wonderland Family Amusement Park (2249 Route 30 East, Lancaster, 866-386-2389, www.dutchwonderland.com) is hosting its "Dutch Winter Wonderland" from Now through December 30 on Saturdays, Sundays and select weekdays. Tickets are $11.99 in advance and $13.99 at the gate.