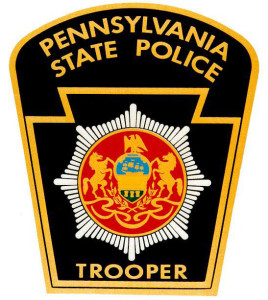 HARRISBURG — The Pennsylvania State Police is encouraging more people, particularly women and minorities, to join their ranks. 
"We are dedicated to having a force that reflects the diversity of the communities we serve," said State Police Commissioner Tyree C. Blocker.  "We must hire the individuals who have a genuine interest in providing quality service through leadership to the people of the Commonwealth."
State police recruiters routinely attend job fairs and visit colleges and high schools seeking applicants for positions ranging from patrol troopers, helicopter pilots, crash reconstructionists and criminal investigators. Troopers must complete three years of their first patrol assignment prior to being assigned a specialized position.
Information on careers with the state police, eligibility requirements and applications for the written exam can be found and submitted online at www.patrooper.com. Cadet applications are being accepted until Dec. 31st for the February testing.
Although applicants are not required to be a Pennsylvania resident at the time of application, they must reside within the state and possess a valid Pennsylvania driver's license at the time of graduation from the academy.
Additionally, to apply for consideration as a state police cadet, an applicant must:
Be at least 20 years of age on or before the date the application is completed. Applicants must be at least 21 years of age and cannot have reached their 40

th

birthday prior to or on the date of appointment as a state police cadet.
Possess a high school diploma or a GED certificate, plus an associate's degree or 60 semester credit hours at an accredited institution of higher education at the time of application.  Certain waivers to the education requirement are available.
Following the written examination, successful candidates will move on to the oral exam phase. A candidate's final overall score will be based on both the written and oral examinations.
An individual selected through the examination process must successfully complete a physical readiness test, polygraph test, background investigation and medical and psychological evaluations before appointment as a cadet.
Cadets must complete an intense 27-week training course before they become troopers.  The starting salary for new troopers will be $58,962 as of July 1, 2016.
For more information, visit www.psp.pa.gov.