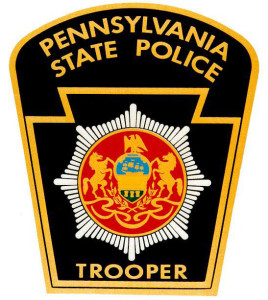 The Christmas and New Years holiday season are heavily traveled holidays and the Pennsylvania State Police want everyone to enjoy the holiday season. Pennsylvania State Troopers in Troop J will be closely monitoring highway travel in Chester County over the holiday season especially where analysis has shown higher incidents of serious injury and fatal crashes.
Troopers will focus on serious traffic violations, such as driving under the influence, and aggressive driving. Roving DUI patrols and special speed enforcement details will be utilized. The official Christmas holiday enforcement perjod will begin Thursday, December 24th, and end Sunday, December 27th. The official New Year's holiday period will begin on Thursday, December 31 and end on Saturday, Januaty 2nd.
The Pennsylvania State Police request motorists to:
• Drive defensively, not aggressively. Don't speed, tailgate or engage in other dangerous driving behaviors.
• Make sure everyone in your vehicle is properly restrained, including all children and backseat passengers.
• Avoid driving, even for a short distance, if you've been drinking.
• Give yourself plenty of time to get to your destination.
• Avoid texting while operating a motor vehicle for it is illegal in Pennsylvania.
The Pennsylvania State Police also wish to remind parents that anyone who transports a child under four years of age anywhere in the motor vehicle must fasten the child securely in an approved child safety seat. Children four years of age or older but under eight years of age must be secured with both the vehicle's safety seat belt system and an appropriately fitting child booster seat.