KENNETT – KAU Little League will host a three-evening hitting/fielding clinic, for boys ages 6 through 13, December 28-30, from 5:30 to 7:30 p.m. The clinic will be held at the KAU Shed and Sinton Field on Leslie Road, adjacent to Route 82 entering Kennett Square.
The cost per participant for the clinic is $75; however, the number of participants is limited to 12.
Participants should bring their baseball bat, helmet and baseball glove only; no bat bags, please! Sneakers should be worn. Participants should dress appropriately for the weather as the clinic will be held rain or shine.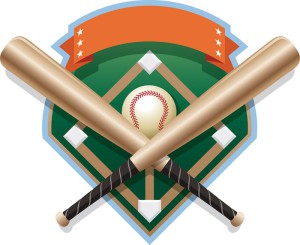 To register, please e-mail Mjsmarty20@yahoo.com. Please provide the name and age of the player, telephone number, and e–mail.
Leading the clinic will be Josh Hampton and Marty Sessa. Both are assistant coaches at Cecil County College and regularly provide private baseball instruction at the KAU Shed.
Hampton plays third base for the Rockland Boulders of the Canadian-American Independent League. He was named an All-American third baseman when he played at Cecil County College; and was selected to the All-Region and All-Conference teams for NCAA Division II Wilmington University. His WU team was ranked 8th in the nation.
Sessa played outfield for Cecil College from 2010-12. The team won a Regional and a Super-regional Championship and participated in the National Junior College Athletic Association World Series. Sessa also was an All-Conference outfielder at Neumann University, whose baseball team twice played for Regional Championships.