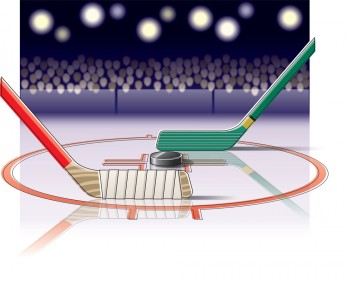 WEST CHESTER — The Unionville Ice Hockey Club announced that it will participate in three "PINK" fundraising games on Friday, Dec. 18 at Iceline Quad Rinks.
The boys' Varsity (6:00pm), Girls (7:45pm) and JV (9:30pm) teams will play three league games to support Unite for Her (UFH), a non-profit organization that provides educational and restorative breast cancer programs for women and girls. Monies collected will benefit UFH.
Fundraising efforts will include:
Player dry-fit tees for game day/pre-game warmups
A bake sale on Thursday, Dec. 17 during all three lunches at UHS
UFH pink tee-shirts will be sold during the bake sale, at school the week of the games and at Iceline the night of the games for a PINK-OUT!
"Chuck-a-Puck" contests during each of the three games. (Pucks will cost $2 each or 3 for $5. Toss your pucks onto the ice during the 2nd intermission. The person whose puck lands closest to center ice wins 50% of the raffle proceeds.)
The ICHSL will donate $1 for every ticket sold on game night
Individual contributions can be made the night of the game (checks payable to Unite for Her)
Local supporters are asked to come out for great hockey, a great cause and great fun.
For additional information, contact Sue Lenkaitis @ 610-570-1112