To The Editor: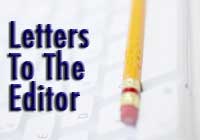 The Unionville Chadds Ford School District parents who have expressed concern about overcrowded fifth grade classes at Hillendale Elementary School have exposed a very small tip of a large iceberg. Three of the four elementary schools in the district operate from of 95. 9 % to 105.3% of their design capacities.
Only Unionville Elementary School operates significantly below its design capacity at 61.1 %. Redistricting should have been done years ago and now is imperative before the start of the 2016-17 school year next fall. Proper redistricting should allow all four elementary schools to operate around 87% of their design capacities.
I am also deeply concerned about how the School Board plans to fund the teachers' contract next year. I hope and expect the Board to take actions so that the taxpayers in the district will not bear this burden. The Board needs to find ways to cut expenses and to increase non-tax income to support their budgets. There are numerous options that have existed for years that can be taken. The taxpayers of the UCFSD deserve a break for a change. The last year with no tax increase I believe was in 1998.
Bruce Yelton,
Pocopson