KENNETT SQUARE – Nearby help is available to apply for health insurance on the Affordable Care Act Market Place this fall.  La Comunidad Hispana (LCH) in Kennett Square maintains a staff of Certified Applications Counselors and Navigators to help with questions and applications from all members of the community. 
"LCH is proud to be a part of this nation-wide initiative and has gained a wealth of experience and expertise providing this service," said Paul Huberty, Board Chair.  In Fiscal Year 2015, LCH provided 10,170 assistance visits, submitted 2,223 health insurance applications and enrolled 1,755 people.  "We look forward to working with the community this enrollment season to help members better protect themselves and their families," said Huberty.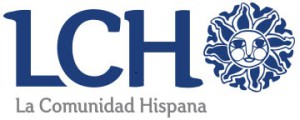 Enrollment can range from a quick renewal to a more complex process.  "Some consumers are applying for the first time, which requires one to three hours to create an account and identity verification" said Alisa Jones, President and CEO.  Appointments for those who were previously covered in 2015 are typically less than an hour, where LCH staff will review the current information on file, record any changes, calculate a subsidy (if applicable), and select a health insurance plan.
In addition to the Affordable Health Care Act Market Place, LCH assisters can help with Medicaid and CHIP (Children's Health Insurance Program) applications.  Service is available in English and Spanish. To learn more and schedule an appointment, contact Ted Trevorrow, Outreach and Enrollment Coordinator/Navigator at (610) 444 – 7550 X 253 or etrevorrow@lchps.org.
La Comunidad Hispana was established in 1973 as a community-based nonprofit organization to help low income residents of southern Chester County to stay healthy, build strong families and lead productive lives by providing high-quality, culturally welcoming services. For more information, go to www.lacomunidadhispana.org
or call 610-444-7550, ext. 256.