Cougars overpowering, but both teams still control league title fates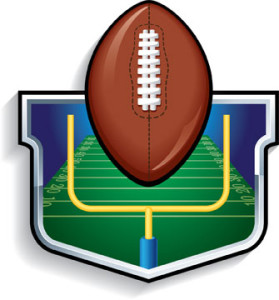 DOWNINGTOWN — Downingtown East grabbed a lead just seconds into the game, a lead it would not lose, in overpowering Unionville, 49-13, in a wind and rainswept Kottmeyer Stadium, Friday night.
Kameron Hammond-Green raced down the left sideline for the Cougars (5-0) 89 yards for an opening touchdown before the Indians (3-2) were even settled in.
Although skill players such as quarterback Saunders Healy, running back Jack Kincade and USC commit tight end Cary Angeline all played key roles in the win, it was the Cougar offensive and defensive lines that really dominated the contest.
The defensive line completely stopped the Indians' usual strong running game, bottling up quarterback Brendan Boyle and running back Brandon Boon — and tormenting Boyle and Jason Hagen at quarterback when they tried to throw, amassing five sacks in the game. On offense, the line largely kept Healy safe and gave him time to make a couple of long passes, one for a long score to Angeline, and opened consistent running holes for Kincade.
To add injury to insult for the Indians, who likely must win out to earn a District One playoff berth but still remain in control of their quest to win the ChesMont American Division title, defensive back Jeremy Jennings picked off Hagen — seeing his first action of the season at quarterback after suffering a preseason injury — twice for a pair of touchdowns. The Cougars, meanwhile, control their own destiny but will likely need wins against rival Coatesville in two weeks and crosstown rival Downingtown West in the regular season finale to win the ChesMont National title.
Although Unionville was held without an offensive score, it did manage a pair of TDs on special team. Sophomore linebacker Joe Zublillaga recovered a botched snap in the first quarter and senior Elan Nash returned a kickoff 90 yards for score. Beyond that, it was all Downingtown East.
After Hammond-Green's return, Healy boosted the East lead to 14-0 on a 46-yard pass play to Angeline. After the Unionville TD punt recovery, Healy led another drive, keyed by a long pass over the middle to Angeline inside the 5, capped by a Kincade run to make it 21-7. A short Healy run made it 28-7 at the half.
The Cougars extended their lead on Unionville's first possession, when Jennings raced 53 yards for a score on an interception return. Nash's TD return on the ensuring kickoff gave the Indians' brief life, but Downingtown East ground out another drive, capped by another Kincade scoring run, this one from four yards out. Jennings' second TD interception return, this one 72 yards, capped the scoring.
Looking ahead, the Cougars control their own fate — traveling to 1-4 West Chester Henderson next week before a showdown with 5-0 Coatesville, which survived a tough 21-17 win over Downingtown West last night. After matchups with Bishop Shanahan (3-2) and West Chester East (2-3), the Cougars close out the regular season against the crosstown Whippets (4-1).
For Unionville, even with the rough night, both a league title and a postseason berth remain in its grasp. The Indians host 1-3 Oxford (which saw its game against West Chester Rustin postponed until Saturday night), before traveling to 5-0 Great Valley, a game that could decide the ChesMont American title, if the Patriots beat Rustin next week. The Indians finish up with 2-3 Kennett, 0-5 Octorara and 0-5 Sun Valley to wrap up the regular season.