A few tips to keep your plans from unraveling
By Nancy Plummer, Columnist, The Times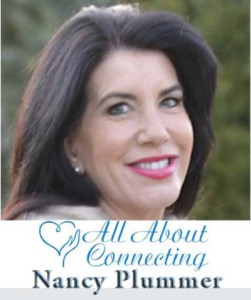 When was the last time you were in charge of a fun outing? Whether for your sweetheart, your family, friends, or colleagues, we've all dreamed of being the perfect "cruise director". Well, we might not all be Julie McCoy from the Love Boat (yes, I'm dating myself I know), but before you plan another fun outing, let's review some basic tips to help you plan the perfect day!
Whether you're planning an outing for two or twenty, the basic rules will still apply.
One Leader – Everyone wants to have a say, and many are apt to try to change plans at the last minute. As the leader, you will in charge of all the plans as well as any changes that might need to be made. You may delegate as much or little of the duties as you wish; however, ultimately, every aspect of the adventure will ultimately fall on your shoulders. So often, someone will try to dominate or change plans at the last minute. It is up to you to dissuade the "plan changers" (there's always at least one in every group). However, if everyone is giving you the signals to make some changes in the schedule, don't let your ego stand in the way of "majority rule".
It's all in the Details – Depending on the people, place and time of your day's events, be prepared to spend many hours researching schedules and options, and then go the extra mile and make phone calls to confirm website and other information.
I just took my family on a fabulous outing to NYC to see a Broadway show. Since there were seven of us, coming from five different places, it took a little extra time to plan for a perfect day. First, tickets were bought months in advance to ensure the best prices. Next, my son was in charge of getting our dinner reservations at a BYOB near Times Square. By not taking things for granted and, instead, being proactive, when he called the restaurants to confirm they were BYOB, two of his three choices had acquired their alcohol license. Thanks to his going the extra mile, we experienced a fabulous dinner and could bring our own favorite bottles of wine, cutting our costs by at least one-third.
You Can't Control the Weather or Traffic – Even with all the apps available to keep us up-to-date on weather, traffic, etc., always have a Plan B. For instance, if you have planned a two-hour bike ride around Fairmount Park as part of your day, check which museum exhibitions are nearby and be aware of relevant information necessary such as hours and cost, in case a sudden storm arises.
Timing is everything – Expect and demand punctuality. Nothing can ruin a day more than having to wait for someone who is perpetually late. I've actually known groups charge those who run late during any part of an outing; I heard once of a woman who ended up having to shell out five dollars to all 20 participants in the group. Needless to say she was never late again. Keep in mind, too, that with each additional member of the group, add on additional time for every bathroom stop, etc. As I always say, it's like herding cats!
Add in Relaxation and Free Time – If you ask most people what made an adventure day so perfect, chances are they will tell you about a serendipitous experience. The best planners add in a lot of relaxation and free time that will ensure people's energy and moods don't drop perilously, and that people get a chance to stumble onto something unexpected and wonderful.
Put Everything in Writing to Keep Communication Clear – As the details get sorted out, send out emails, letters, texts, etc. However, don't overwhelm them with too many choices or too much information. The point is to keep everyone in the loop and have a clear agenda.
Set the Mood and Expectations – As the leader of the group, it is up to you to stay upbeat and patient even when things don't go your way. A group can only travel as fast as its slowest member, so it's also up to you to make sure every member of your group understands the need to have a positive attitude and to work as a team. In any event, your most important role is to keep everyone safe, so from start to finish, think safety first.
Nancy Plummer is the President and Founder of All About Connecting – a Personal Dating, Matchmaker and Relationship Coaching service. www.allaboutconnecting.com