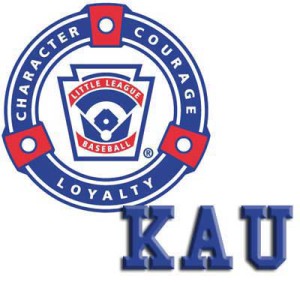 Registration for the KAU fall baseball and softball programs is now open and will remain open through mid-September.Programs are offered for boys ages 6-18 and girls ages 7-18. See the 2015 Fall Baseball or Softball Age and League charts on the KAU website www.kaulittleleague.com for information about age groups, division eligibility and fee structure.
Games will begin after Labor Day and finish around the end of October. KAU teams typically complete against other KAU teams as well as other teams from Chester and Delaware Counties. There will be both home and away games. Home games will be held at the KAU fields on Leslie Road and the NVF Field in Kennett Square and at New Garden Park in Avondale. The away games will be held at the away teams fields. It is anticipated that all teams will practice one or two times per week and play games on Saturday and /or Sunday. Each player will be supplied with a jersey and cap..
Parents, please register yourself if you would like to help coach or manage a team this fall season. It s always best to have more coaches to keep the players per team down to around 11 per team, but that takes volunteers to coach and manage.