Takes one major issue off the table in the ongoing talks between the district and its teachers
By Mike McGann, Editor, UnionvilleTimes.com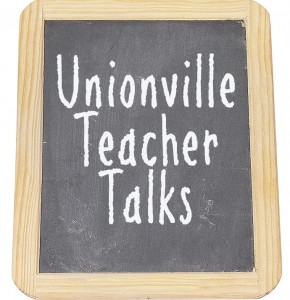 EAST MARLBOROUGH — The first concrete sign of progress in the ongoing talks between the Unionville-Chadds Ford School District and its teachers union came when the two sides agreed on new rules about what courses teachers can take and from which educational institutions — ending a dispute between the parties that stretched back to Oct., 2009.
The Board of Education voted Monday night to formally approve a memorandum of understanding between the district and the teachers, 8-0, settling at least one issue that has been a point of contention in the ongoing talks between the district and the Unionville-Chadds Ford Education Association, the teachers' union. The deal was reached just as the two parties were set to enter an arbitration hearing on the matter.
The teachers filed a complaint in Nov., 2009, after the district issued a memo revising the policy for which classes and which educational institutions would be approved for teachers to take district-reimbursed classes. Administrators and board members expressed concerns about some of the schools being used — many online — and some of the coursework being selected, with suggestions that some of the materials might be better taught during in-service sessions by the district.
The new agreement gives Superintendent of Schools Sharon Parker more say on approving or declining which classes teachers will be allowed to take at district expense — and she said that the agreement is broadly similar to the terms spelled out in the original memo.
While not every board member was thrilled with the terms of the agreement, they agreed that it represented progress in the negotiation process.
"I would like to see it go several steps further," board president Timotha Trigg said. "But I am willing to support this."
Board vice president Frank Murphy, who has spearheaded the talks for the district, signaled that it represented progress in the negotiation process.
"We need to get issues off the table," he said. "I think this is a fair resolution to this issue."
Sources on both sides of the talks — who asked not to be identified as they were not authorized to speak for their respective sides — said slow and steady progress is being made toward a new contract for the district's teachers.
Both sides have some motivation to pick up the pace of the talks, the district is seeking to make changes in the health care plan, changes that would need to be done by July 1 to save the district any meaningful amount of money. On the other side, the teachers have gone nearly a year working under the old terms of their expired deal and have seen no pay increases, either base rate or for seniority.