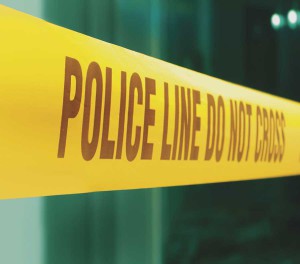 PENNSBURY — A Coatesville man drowned while swimming in the Brandywine Creek Sunday, after apparently being pulled into deep water by the current, State Police said Thursday.
Samuel Garcia Javier, 25, was swimming in the Brandywine near the Brandywine River Museum around 5 p.m. when the currents appeared to push him into deeper water and prevented him from getting back into the shallows. Seeing he was in trouble, Javier began to waive his arms and seek help. Two individuals, unidentified by police, jumped in the water to come to Javier's aid.
Police said it is believed that Javier ended up going under the water before the rescuers could get to him — and it took them a number of minutes to locate him and pull him to shore. The pair of good samaritans immediately called 911 and at that point Javier was breathing and had a pulse, but soon began to struggle. Ultimately, he stopped breathing on his own.
Rescue crews from Longwood and Concordville fire companies responded to the scene, along with State Police from both the Avondale and Media barracks, each responding to opposite sides of the creek. Because of terrain issues, the rescue was mounted from the Delaware County side in Chadds Ford, via a rescue boat.
Javier was taken from the scene by Longwood EMS to Riddle Memorial Hospital as resuscitation efforts continued. He was pronounced dead at the hospital.