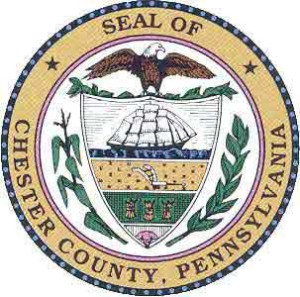 WEST CHESTER — The Chester County Commissioners and the Chester County Workforce Development Board announced Tuesday the start of Platform to Employment (P2E), a program that provides job readiness training, personal support services, finance counseling and paid work experience with the intent to secure jobs for individuals who have experienced long-term unemployment in Chester County.
P2E is a five-week preparatory program, created by Connecticut-based "The WorkPlace," to address the need for the long-term unemployed to return to work and the employer need to recruit skilled workers. Chester County's commitment to this program is the first in Pennsylvania.
"Nowhere is this need to bring together employers with long-term unemployed more relevant than in Chester County," said Chester County Commissioners' Chair Terence Farrell. "At just four percent, our unemployment rate is one of the lowest in the state, and it is safe to say that employers cannot find good fits for some open positions. Many of our long-term unemployed people have the skills required for those positions, but they need career-related support services to strengthen those skills. Platform to Employment addresses that need."
Chester County's decision to contract with The Workplace on the P2E program follows research into the success of the initiative in areas across the United States. The formula created by The Workplace has resulted in nine out of ten participants being hired by employers by the end of the program.
"Like other areas in Pennsylvania and the nation, Chester County has a number of long-term unemployed who aren't included in the unemployment figures because they're no longer collecting benefits," said Commissioner Kathi Cozzone, who also serves as a member of the Chester County Workforce Development Board. "And many of them are over the age of 50. Anyone who has been out of work for a long period of time, no matter what the age, faces very tough odds of finding a job again. I'm confident that the P2E model that we'll be using, alongside our PA CareerLink Chester County and United Way Financial Stability Center partnership, will reduce those odds tremendously."
The launch of the P2E program begins with an appeal to all Chester County residents who have been unemployed for 27 weeks or more, to complete an online application for entry into the program. Details of eligibility, the requirements for acceptance into the P2E program and the application can be found at www.platformtoemployment.com (click on the Chester County button on the home page).   Space within the program is limited to 25 people, and all applicants will be subject to a selection process.
At the same time that unemployed participants are being recruited, Chester County's Workforce Development Board will be reaching out to the County's employers to show them the P2E model and the benefits of taking part in the program.
"Our long-term unemployed represent all demographic groups – skilled tradespeople, workers with credentials and educated leaders. They have years of professional experience in many different industries, and they are our friends and our neighbors," said Commissioner Michelle Kichline. "P2E works with businesses that have existing, open positions that need to be filled, matching employers with qualified, screened and ready-to-work job candidates. This model also connects directly with our goals for VISTA 2025, Chester County's economic development strategy."
In addition to intensive career readiness workshops, P2E incorporates financial stability counseling and mental health counseling to help address the inevitable stress factors that long-term unemployment status places upon people. Family Service of Chester County and Open Hearth, key participants in the CareerLink – Financial Stability Center partnership, will be providing those counseling services along with services provided by Joseph's People and the Chester County Economic Development Council.
The application process for P2E participants is open now and will continue until Aug. 26. Training will begin in early September.