The ticker tape parade for Team USA was great, but women in sports still get less attention, pay
By Kelly Hockenberry, Columnist, The Times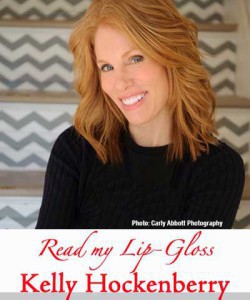 On Friday, the champions of the Women's World Cup enjoyed what many male athletes before them have come to enjoy after victory…a ticker tape parade in New York City. See, this type of celebration is rarely bestowed upon the fairer sex. In fact, according to CNN, the last such fanfare was waaaaay back in 1960 for Gold Medal figure skater Carol Heiss (who also happened to be from Queens). Oh sure, Mary Lou Retton and Cheryl Miller were included, along with the men, after the Summer Olympics of 1984, but that doesn't really count, in my book.
I have to say, the pay inequity issue bothers me. It does. The reports of leading male soccer players earning upwards of $20 million a year while the top woman, Alex Morgan, makes $1 million including her endorsement deals doesn't sit well. I know the argument: men's soccer generates more revenue, so they should make more money. But, the fact that these women, who are BEASTS on the field and work just as hard as any male athlete, can barely afford to keep training is a travesty. We are not talking about making things equal right away; how about just a little bit doable?
I do understand that without a fan base to support them, the likelihood of any substantial salary increase is not promising. I will be the first to admit that I never paid much attention to soccer. But, to be fair, with the exception of David Beckham (which, he IS exceptional, am I right ladies?) men's soccer isn't high on my list of Must See TV. Bottom line fact, if you want to see women earn more, the fans need to SHOW UP. Look at Serena Williams! She has dominated the world of tennis. She will probably win Wimbledon AGAIN this year (by the time this article is posted, we'll know). She is a HUGE money generating machine.
But, her superhuman abilities catapult her into this monetary stratosphere. The average female tennis player still makes less than her male counterpart. We can blame it on the media. Women's sports aren't covered in the same manner as men's sports. Therefore, the fan base doesn't grow at a fast enough rate. But, the media covers what the public demands to see.
Did you know that Hope Solo played for a professional women's soccer team right here in Philadelphia called the Charge? No? That's because the league went belly up after one year. Sad, but true. Maybe this World Cup win will provide the surge of support this sport needs to narrow the pay inequity between the men and women. I hope so…there are millions of little girls watching every move.
Happy Weekend! Go kick a soccer ball 🙂