Collects shoes, raises funds for Soles4Souls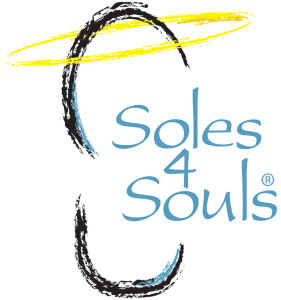 EAST MARLBOROUGH — The World Bank estimates that approximately 400 million children worldwide – more than the entire U.S. population – live in pronounced poverty.  Millions of these children will grow up never having had a pair of shoes, resulting in significant ramifications for their health and well being. Therefore, when Unionville Elementary School teacher, Perk Musacchio, was looking for service project for this spring, Soles4Souls seemed like a good match.
Soles4Souls is an organization that advances its anti-poverty mission by collecting new and used shoes.  Then they distribute those shoes to people in need.  Since it began, Soles4Souls has distributed more than 22 million pairs of shoes in 127 countries. Based in Nashville, Tennessee, Soles4Souls is committed to the highest standards of operating and governance and holds a four-star rating with Charity Navigator.  Musacchio's niece, Shannon Thompson, is Director of Corporate Engagement, and helped the school community coordinate a very successful shoe drive. 
The simple truth is that everyone with a closet has shoes they don't wear.  Clif Beaver, school principal, and the entire school community came out in full force to support Soles4Souls' anti-poverty mission and will be providing the organization with 700 pairs of shoes.  Several students from Stars4Service, a school-based community service group, were committed to collecting and bagging the shoes every day.
The Soles4Souls drive culminated at the 4th Annual "Mini Relay for Life" at Unionville Elementary School on June 4.  This event is organized by Bonnie Nilon, and over 125 adults and children attended and walked laps around the Star Walk to raise money for childhood cancer. This was a record-breaking year for donations and proceeds totaled over $1,400! All proceeds raised will go to the American Cancer Society and will be presented at the Relay for Life at Unionville High School.
The success of both of these events shows what one community can do when everyone works together for a common goal.  When the goal is helping others, everyone benefits.