Public hearing scheduled for May
By Mike McGann, UnionvilleTimes.com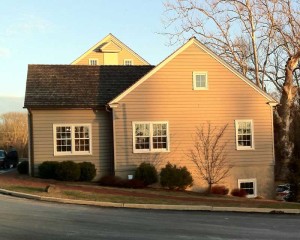 CHADDS FORD — After a few more tweaks, it looks like the township's revised sign and billboard ordinance will be ready for prime time — and a May public hearing.
The township's board of supervisors has been looking to update the ordinance as more and more signs and billboards have been popping up in the area, attempting to stay one step ahead of potentially distracting and unattractive signs dotting the township.
On the suggestion of supervisor George Thorpe, the new ordinance would now also prohibit signs on trees, fence posts and utilities poles and would also prohibit parking vehicles that are nothing more than mobile signs. There would be, apparently some restrictions on flags, as well, other than U.S., Pennsylvania and Chadds Ford Township flags.
Supervisor Deborah Love questioned Thorpe on the vehicle aspects of the revisions.
"We are allowing business owners with signs on their cars or trucks to park vehicles on their property," she asked. Thorpe said yes, saying that the restrictions would cover only vehicles that are unregistered and essentially mobile billboards.
The supervisors expect a public hearing on the proposed ordinance changes in May, with a potential final approval in June.
"This is the sum total of something we've been working on for some months," Supervisors chair Gerry Paul said.
In other news, the supervisors authorized a short-term loan to the township's Sewer Authority of $225,000 so the authority does not have to withdraw funds from an a fund currently earning above average interest rates. The loan is for six months, with an option to be renewed for six more, and would pay the township a higher return than it is currently getting from its various money market accounts.
The board also authorized adding two more official township banks, so as to be able to keep less than $250,000 — the FDIC insured maximum — in each bank, allowing the accounts to earn more interest.
Finally, the township is expanding its annual Recycling Day event, planned for April 30 from 9 a.m. to 1 p.m. In addition to the traditional roadside cleanup, township residents will be able to bring in various items for recycling, including cell phones and other electronic devices. Plus, the township will be doing a food and clothing drive and will offer document shredding.