2nd location provides residents & commuters increased flexibility to "Get Fit and Ryde!'
WEST CHESTER, PA – When Erica Burns relocated from Long Island, N.Y. to the Philadelphia suburbs in 2012 due to her husband's job, she had no idea her own professional success would blossom as well.
While getting her family of five situated in their new Kennett Square home, Burns came upon Fit Ryde, a West Chester-based fitness studio that featured the exclusive RealRyder cycles. When Burns learned the then-owner might sell the business, she gave it serious thought. A nationally certified AFAA group fitness instructor, Burns had taught classes but never owned a small business. After discussion with and encouragement from her husband Mike, she bought Fit Ryde in February of 2013. And now in June of 2015, she is growing her business with the purchase of a second studio (Fluid Cycling in Wayne, Pa.), which is being rebranded as Fit Ryde – Main Line.
Each Fit Ryde location (1572 Wilmington Pike; West Chester, Pa. 19382 and 724 W. Lancaster Avenue; Wayne, Pa. 19087) has 20-plus RealRyder stationary cycles, which are unique in that they turn, tilt and lean, providing the fluid sensation of an outdoor road bike. Given the RealRyder's dynamic movement, cyclists benefit from a comprehensive and functional total body workout that activates core muscles.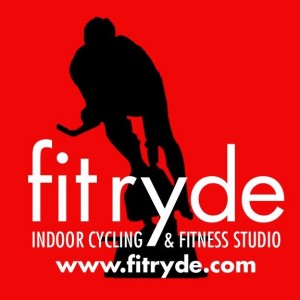 "At Fit Ryde, the focus is on fitness and fun and there is a true culture of friendship and teamwork," says Burns. "Both Fit Ryde studios welcome all levels of fitness and experience. Each 'ryder' can tailor his or her workout given the ability to set the cycle's intensity and pace with the resistance dial and moveable handlebars. My goal is to provide my 'ryders' with a rewarding and refreshing workout in an upbeat environment."
Open daily, Fit Ryde offers a wide range of classes that are conveniently offered in the early morning, mid-morning and evening. Led by certified instructors, classes feature upbeat music and a friendly camaraderie as 'ryders' sprint, rally, endurance ride and hill climb together.
Some Fit Ryde classes feature 45 minutes of cycle, while others incorporate an additional 15 minutes of upper arms, core/abs or kettlebells. Body Sculpt; Boot Camp; and Pedal, Pump and Sculpt are also offered. Classes can be purchased as single rides, packages or through monthly unlimited memberships. Discounts are offered to students and seniors.
In addition to owning both locations, Burns teaches numerous classes at Fit Ryde every week. She is backed by a team of instructors who share her enthusiasm for promoting fitness and wellness in individuals of varying ages and abilities.
As a small business owner, Burns also handles a wide range of behind-the-scenes responsibilities to sustain both studios. One responsibility is Fit Ryde's online reservation system. "The online reservation system is user friendly with an app that motivates members to be accountable while removing the stress of getting a spot in the class," says Burns. "Fit Ryders can plan their workouts and schedule them on a daily, weekly and/or monthly basis, which is extremely helpful given our busy lives."
The West Chester studio – located in Chadds Ford Township in Delaware County -attracts members from a wide area ranging from Wilmington, Del. to Coatesville, Pa. Her clients are diverse and include outdoor cyclists, runners, high school and college students, working professionals, stay-at-home parents and seniors. Burns hopes to attract a similar clientele at Fit Ryde's Main Line location in Tredyffrin Township in Chester County.
"Erica truly rebuilt the business after purchasing it in 2013," shares Casey Shaw, a Fit Ryde instructor. "She works tirelessly, is extremely active in the community and is very focused on her members. Her upbeat personality and energetic approach are also key to Fit Ryde's success. She pays attention to small details and finds fun ways to keep Fit Ryde fresh and dynamic."
For more information on Fit Ryde West Chester and its new Main Line studio, please visit www.fitryde.com.