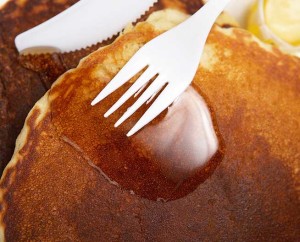 EAST MARLBOROUGH — The Unionville High School Softball team will be holding a fundraiser Saturday, April 9 at Applebee's on US 1.
Breakfast will be served from 8 a.m. to 10 a.m.
Come and enjoy an Applebee's Flapjack Fundraiser Breakfast and support our UHS Girl's Softball Team.  Breakfast will be served by the "softball players."  Breakfast includes; pancakes, sausage and an unlimited amount of coffee, orange juice, soda and tea all for just $6 per person. Applebee's will generously support our fundraiser by giving back $4.50 per ticket sold.
The girls are selling tickets NOW or buy tickets at the door.  Tickets will also be sold at the high school on Thursday, 4/7 and Friday, 4/8.  For more information about our exciting fundraiser please contact Peggy Christian at Pegchristian@aol.com .